View From the Bottom Up . . . to the Top Down
From the Top Down
These are some of the lessons I've learned from ASHI members over the years:
• Don't miss the forest for the trees
• Run your MagLite© over the bathroom tile to check for loose tiles or water damage (before moisture meters were affordable)
• Place your dated business card in an attic rafter
• Point the bright end of the flashlight away from your eyes
• Bring inside shoes and outside shoes to each inspection (remember­ — you're a guest in someone's home)
• Dress professionally (don't look like a repair contractor)
• Don't park in the driveway (you might get blocked in)
• Don't enter wet crawl spaces
• Tie off your ladder (I learned that the hard way…twice!)
• Write down your clients' concerns
• Check the underside of the roof from the attic before you walk the roof (falling through a soft, rotted or missing roof deck is no fun)
From the Top Down
The ASHI volunteer leaders I've worked with from the time I joined ASHI all the way until I was president are some of the most dedicated and selfless people I've ever met. In addition to serving ASHI, they had to run their own businesses and have some semblance of a family life.
Now as the executive director, I've worked closely with the ASHI president. I've had the honor of serving with 2013 president Bill Jacques. He is a Southern gentleman from the old school…not that he's old, I'm just sayin'. His soft-spoken drawl is not to be mistaken for complacency. He ran a very tight ship at ASHI board meetings, and we got things done on time… not always the way it's been at board meetings.
I'm sure 2014 President, Bill Loden will continue the leadership tradition of hard work, with a focused beam on what ASHI needs to do.
To paraphrase a former ASHI president from Utah, there are two things I'd like to point out:
1. One of the best things in my professional career in ASHI has been meeting first-rate inspectors willing to share their knowledge.
2. The second thing is getting help solving some of my inspection problems.
3. And the third is making a very good living, which I don't think would have been possible without everyone's help. (Note: There would always be one more item than what he said.)
I'd like to highlight Kim McGraw. Kim was hired part-time to help out before, during, and after IW. She is smart, intuitive, and a great worker. Additionally, her bright smile and demeanor brings cheer to the office.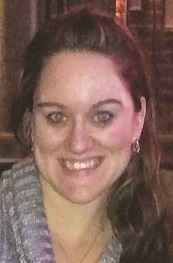 Frank Lesh
Executive Director
American Society of Home Inspectors
Direct: 847-954-3182
www.ashi.org
Frankl@ashi.org