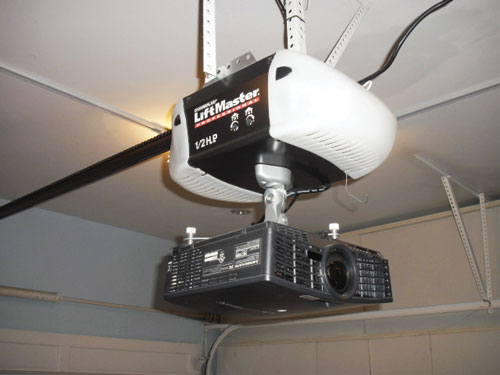 On a recent inspection, I found a projection TV mounted to the bottom of a garage door opener. Most inspectors probably are not aware of this projection TV upgrade at Liftmaster. Vehicle garage door can only be opened during commercials or halftime!
Tim Hamilton
Associated Building Inspectors of Florida
Miami, Fla.
Hmmm ...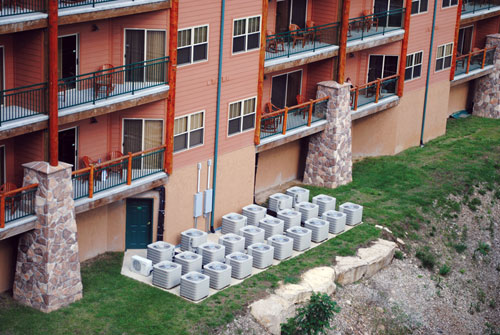 "What was that unit number again?"
Jack Fehlandt, IBR®
ASHI Retired Member
Streamwood, Ill.
Ready for his close-up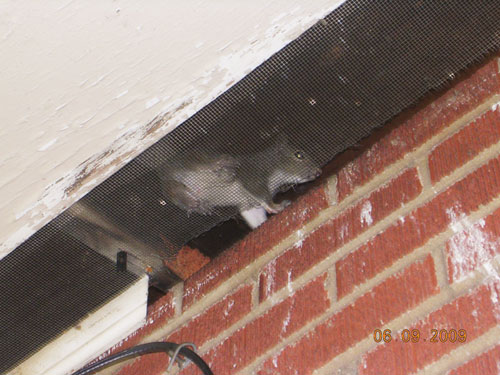 I found this squirrel in the attic posing for the camera.
Dan Schuerman
Schuerman Inspections, LLC
Cincinnati, Ohio
What a drip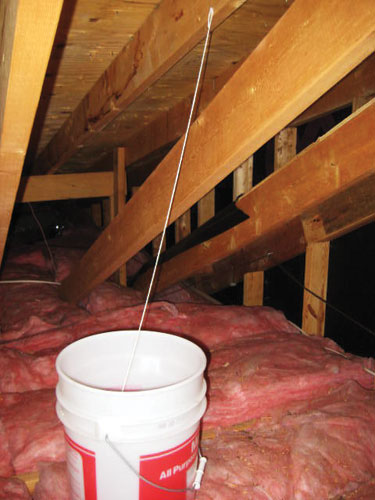 String-to-bucket water collection system?
Kirk Bingenheimer
B-Sure Inspections, LLC
Charleston, S.C.
Too close for venting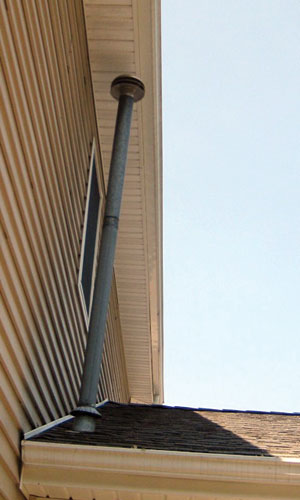 Do you think this water heater chimney vent is too close to the house, soffit or window?
Gerard Poster
Arrow Home Inspections, Inc.
Morganville, N.J.
Foiled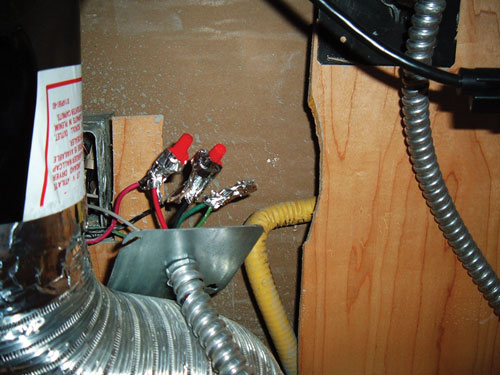 "When you run out of tape (not required), use foil."
Dennis Pinciaro
All American Home Inspections High Country LLC
Sedona, Ariz.
Behind the beans, of course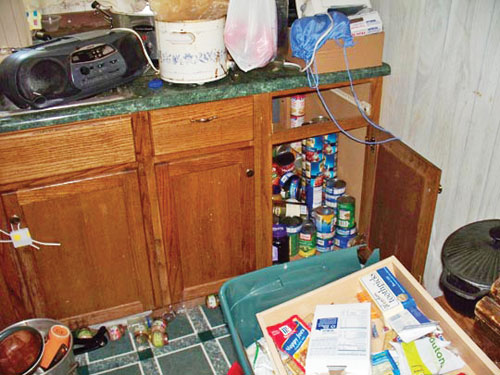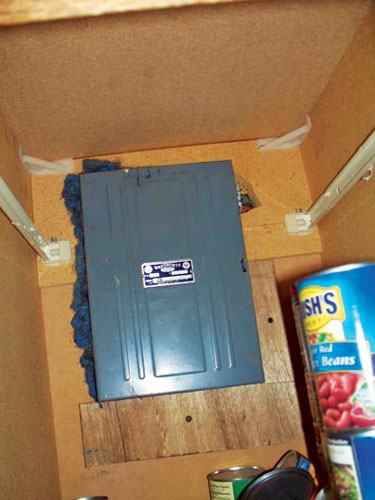 Where is the electrical panel? Just open the first cabinet and try to guess where it might be.
Lawrence Nies
National Property Inspections
Wattsburg, Pa.
Get outside and play, kids!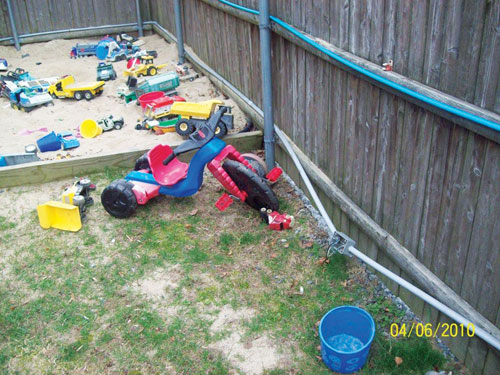 I found this live 220-line feeding a distant garage. At some point, the kids ripped off the cover to a junction box and had the wires out and damaged. I went over to test with a voltage detector and saw that the wires were burned, but still live.
David Grudzinski
Advantage Home Inspections
Cranston, R.I.