The NOVA chapter promoted home inspections and the chapter on two fronts at the 2007 Spring Capital Home and Garden Show, February 22-25, at the Dulles Expo Center Chantilly, Va. With 24 members volunteering to help, the chapter had a presence both in the exhibit booth and on stage, presenting "Home Inspector to the Rescue: 10 most common issues homeowners will face during their next home inspection."
The presenters were:
Brad Strange
Brian Koepf
Mike Stephens
Greg Caudill
Reggie Marston
"We filled the hall with about 100 people," ASHI member Reggie Marston reported. "At the end of the presentation, we had so many questions on home inspections, the management had to throw us off the stage so the next presenter could get on."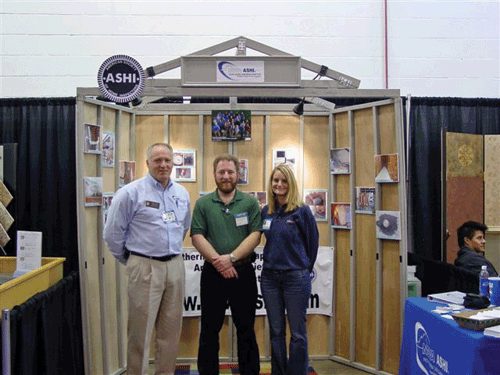 Photo: Greg Caudill, Kevin Teitel and Judy Broyles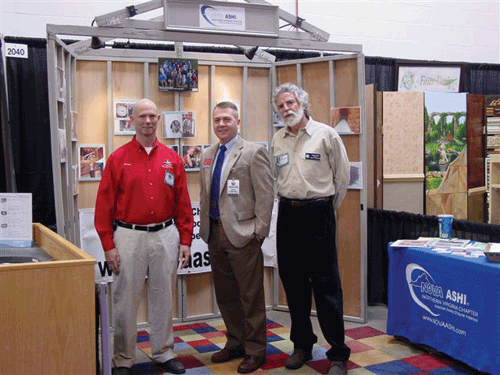 Photo: Wayne Lerch, Jim Funkhouser and Mark Londner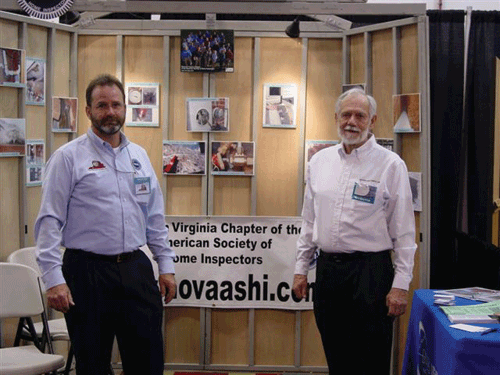 Photo: Scot Delmonte and Biff Henley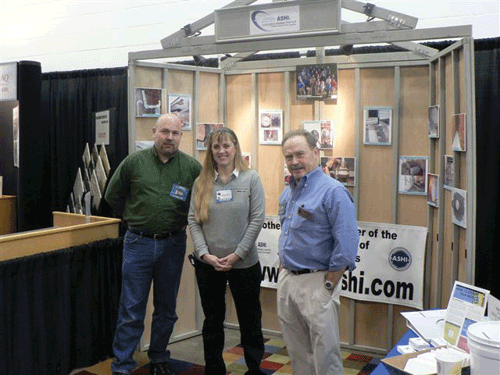 Photo: Jerry Schwartz, Merilee Sine and Reggie Marston
Brad Strange organized the event for his chapter. It was such a success, the chapter signed up for the fall show.
The NOVA ASHI Booth was designed by Mike Stephens and built by Mike Stephens and Brad Strange.
Highlights from GLC's Spring Conference


Great Lakes Chapter Spring Conference took place in Grand Rapids, Mich., this year with 109 inspectors in attendance.
Friday began with GLC conducting the annual Peer Review home inspection for the Inspector by Review® and Master Inspector by Review® programs. During the afternoon, FLIR did a thermal image survey on the same home.
Saturday and Sunday featured education. Steve Ramos, co-host of HGTV's House Detective, presented a seminar on thermal imaging. Dan Killion spoke on inspecting electric and Chuck Zehner covered how to inspect electrical panels.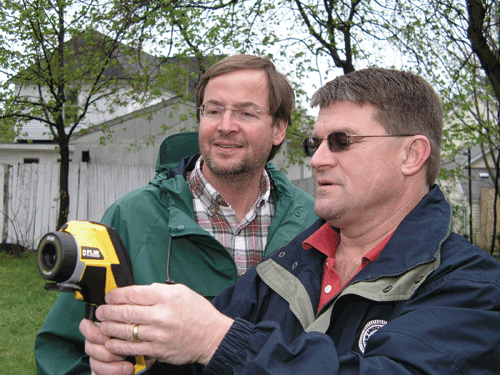 Photo provided by Don Nelson.