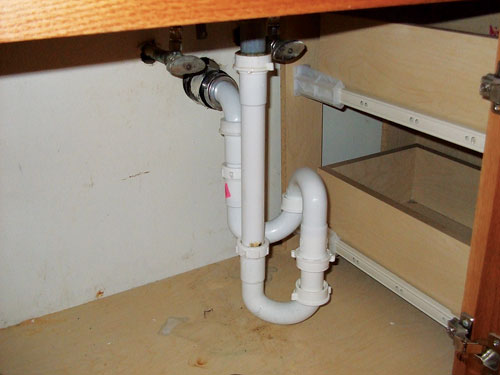 If one trap is a good thing, then two must be better, right?
Rich Madore
Pillar To Post Home Inspections
Newington, Conn.
Constricted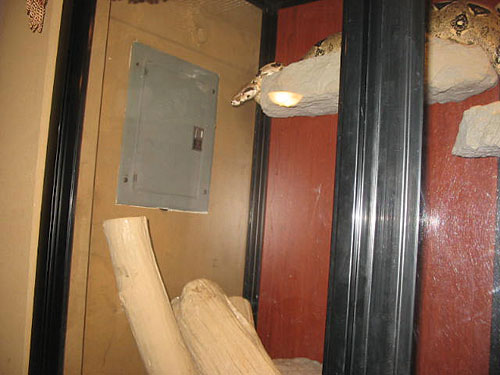 This 8-foot boa constrictor was blocking a sub panel at a condominium unit I was inspecting. I wonder what the owner didn't want me to see.
Rick Hall
US Inspect, LLC
Enfield, Conn.
Duct tape does it again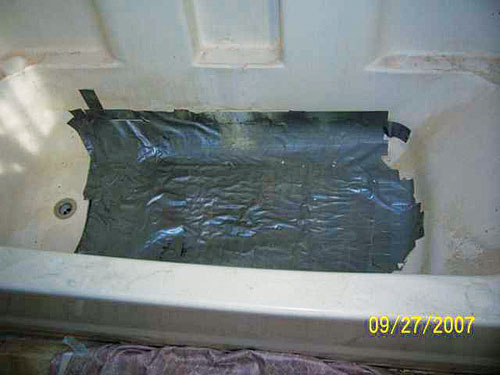 Do you think they could have used a little more duct tape in this tub?
Timothy Hemm
Eagle Home Inspections
Yucaipa, Calif.

Someone's screw was loose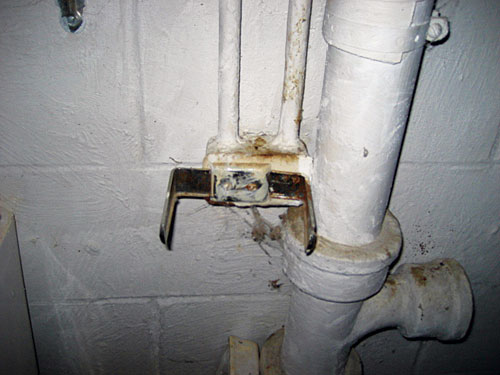 This toilet tissue holder is mounted onto an electrical box. I hope the screws used were very short.
Jerry Woods
A-1 Home Inspections
Urbandale, Iowa
Craftsmanship at its finest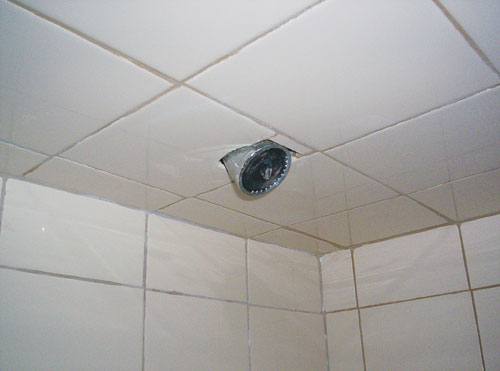 It just needs a little caulking to finish the job!
Tom Kaminski
Cross Island Home Inspection
Sayville, N.Y.
Invasion
This home was inspected in Corydon, Ind. Mud daubers have taken over.
Chris Nelson
Accurate Home Inspection, Inc.
Georgetown, Ind.
Let's hope no one is this poor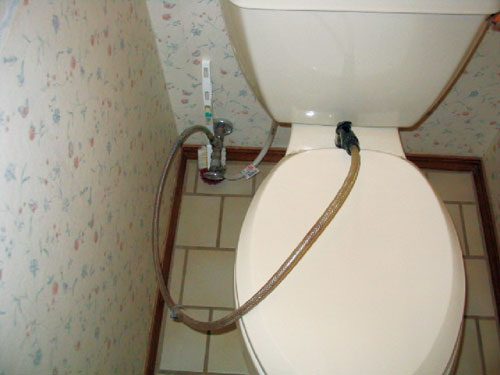 Poor man's bidet?
Brion Grant
Northland home Inspections, Inc.
Flagstaff, Ariz.
Look out below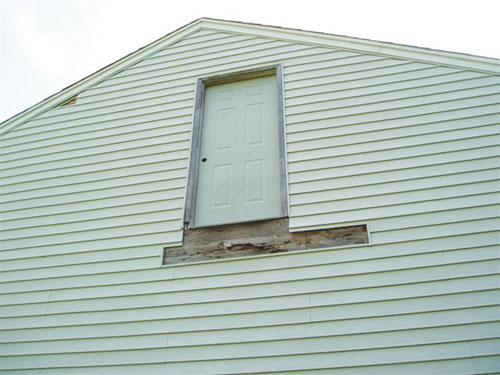 Watch that first step.

Ron Passaro
Bethel, Conn.