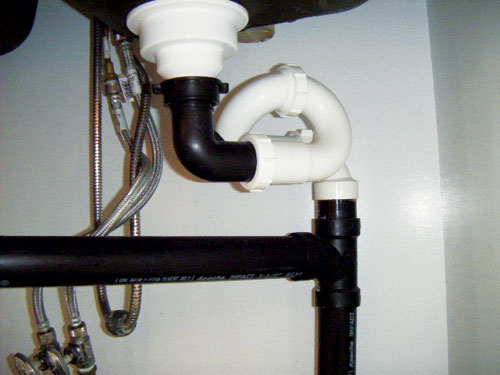 I just had to share this one. How many different ways can a sink trap be installed? I found this in a 15-year-old manufactured home.
Richard Graf
Eagle Home Inspection
Whitefish, Mont.
Smokin'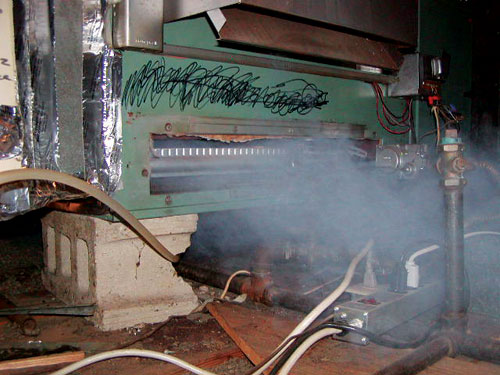 I think it is safe to assume that this furnace is not venting properly. I inserted a smoke emitter into the burn chamber and all of the smoke backed up into the attic. A rain cap that was installed on the chimney exhaust left little room for venting.
Brandon Dyles
Picture Perfect Inspections
Bartlett, Tenn.
License expired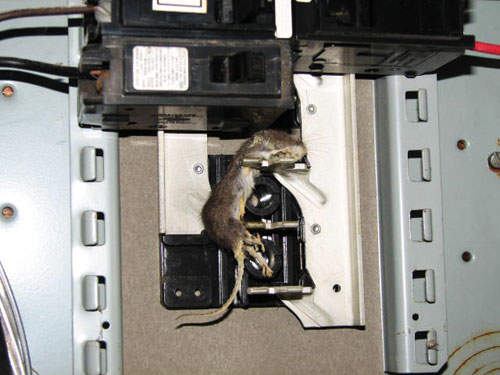 Here is a picture I took of an electrical panel. Looks like this guy wasn't licensed to work around electricity.
Jeff Leighton
Inspect-It 1st Property Inspection
Scarborough, Me.
The art of the termite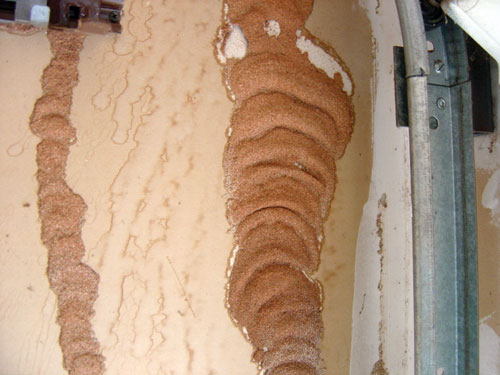 We have very artistic termites here in Georgia. This tunnel measured 6" wide at the top.
Jeff Nichols
Edifice Inspections, Inc.
Marietta, Ga.
Rolling stones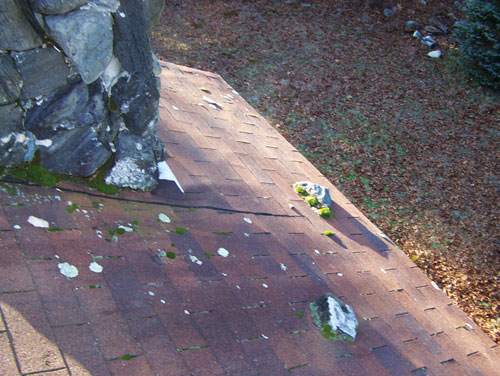 Rolling stones do gather moss.
David Grudzinski
Advantage Home Inspections
Cranston, R.I.
Cozy nest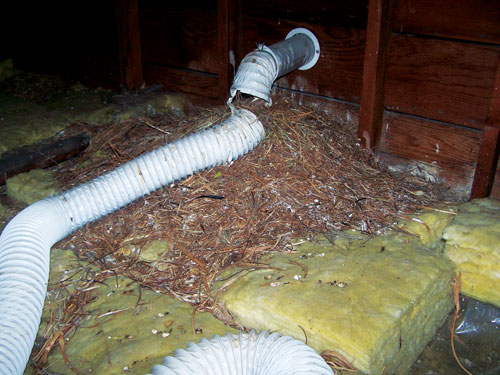 This is a heated bird's nest.
David Grudzinski
Advantage Home Inspections
Cranston, R.I.
Air quality nightmare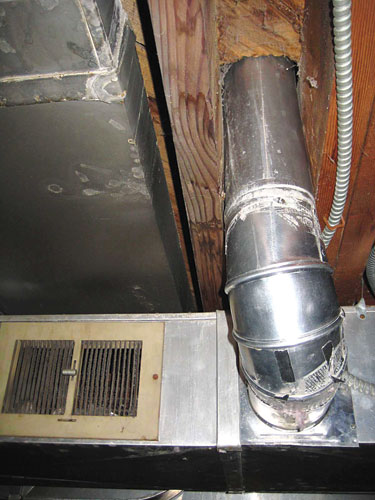 This is a clothes dryer on the first floor venting into the hot air supply duct in the basement. Lint is visible in the hot air register.
Bob Drennan
R.E. Drennan Home Inspection
Great Barrington, Mass.
Patchy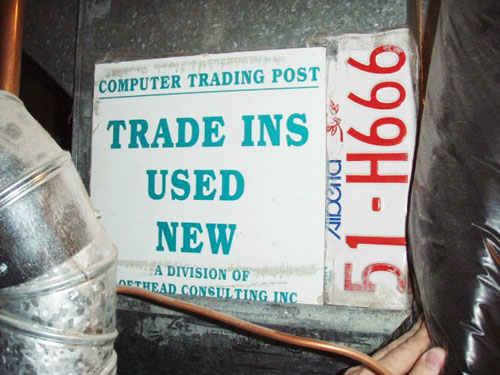 Apparently, you CAN use anything to patch your furnace plenum. The date renewal stickers on the licence plate were dated 2002. The newer furnace (installed below this plenum) actually was installed in 2004, and the Municipal Inspector had signed off on this permit.
Kevin Hawes
Assured Home Inspections
Calgary, AB