In this issue of the ASHI Reporter, we are featuring companies that produce a wide variety of tools that home inspectors may find useful in their work. We invited several vendors, many of which will be familiar to ASHI members, to describe their companies' products and share some reasons why home inspectors should check them out. We hope you'll discover—or rediscover—resources to investigate and add to your tool kit.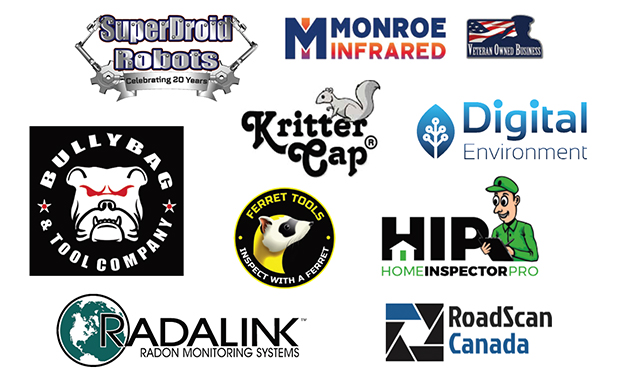 Bullybag & Tool Company, Inc.
www.BULLYBAG.com
At Bullybag & Tool, we design and manufacture tools and supplies that perform efficiently and effectively for home inspectors. We field-test each of our products for ease of use, function and durability. Kaizen is intrinsic to who we are, which means we are constantly looking for ways to innovate and improve while maintaining focus on your success. From our designs to our materials to the warranty of our products, we're here so you can perform like the professional you are.
Kaizen means "continuous improvement" in Japanese, and is a mantra for some and a way of life for others. Success consists of hard work, good decisions, having the right tools for the job and the grit to endure. If you're reading this, then odds are you know a thing or two about continuous improvement and grit. Grit is good. As part of our company culture, we identify with that. Bullybag & Tool Company, Inc. is a veteran-owned tool company that is improving the industry and professional quality of life for inspectors and estimators one tool at a time.
Home inspectors are integral components in the real estate transaction. So much so, in fact, that organizations based on integrity such as ASHI exist for vital support. Purchasing property can be daunting for some; I remember buying my first home. I was anxious to get in that house and start making it mine. Stripping the floors, wallpapering, painting and more to that one-bedroom, 750-square-foot house were needed tasks for me, a then 25-year-old former Marine trying to find my way in the world. As part of the purchasing process, I was encouraged to hire a home inspector and I went along with the recommendation. When the inspector arrived, I remember not being impressed; I thought, surely he could at the very least appear like a professional and carry professional tools in such a way that gave the air of competence. The inspector did not need to impress me, as I was just the homebuyer...or did he? As I have looked back on that interaction many times, I can see that there were definitely some missed opportunities for growth as a professional. He was also not an ASHI member.
As the years went on, my career changed from real estate to inspecting insurance claims. I came full circle with those opportunities that I missed in my first experience. I found myself in this new career that gave me a reason for professional tool carriers, none of which existed that I considered worthwhile. I found myself designing what would come to be known as the BullyBag Ultra Pouch in 2011, in my spare time.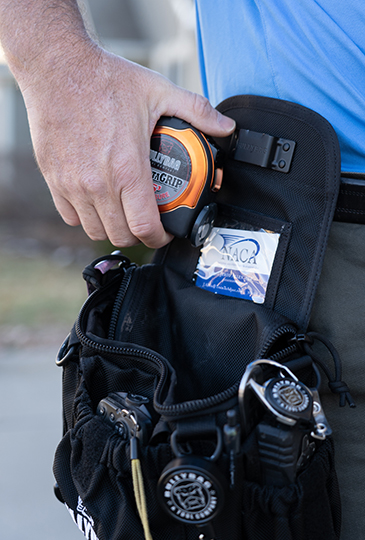 By 2016, I had a good idea of what that should be and began the prototype. The pockets had to be just so; the material rugged but good-looking; the attachment comfortable and easy; every single detail was painstakingly analyzed, field-tested, then analyzed again. The end result is the Bullybag Ultra Pouch that is purposed in performance. As home inspectors and commercial property inspectors, you need specific tools to get the job done. Bullybag fills that niche with the needed gear to remain professional, efficient and effective.
Please reach out to me if I may serve you or visit our website to see how we can help you Claim the Storm, each and every day.
Jerod Allen, President, Bullybag & Tool Company, Inc.,
913-915-2099, J.Allen@Bullybag.com
Cable Ferret, Inc.
www.cableferret.com/inspectors
Chances are you've needed to get access to or get eyes on something where your head wouldn't fit. The award-winning Ferret WiFi is the world's first, true multipurpose wireless inspection camera and is ideal for providing faster, easier and safer close-up visual inspections when working in dark, confined crawl spaces and areas that are high up and hard to reach.
Ferret WiFi will help make it easier and faster to locate and diagnose problems and will help you with that first quick look. Imagine being able to easily check connections behind a piece of equipment or look above a ceiling, up a chimney or check a roof structure without having to always climb a ladder (when attached to a pole or rod). Don't put your hands or head somewhere until you've checked for critters lurking inside.
The Ferret is small enough to drop in your pocket or tool pouch, and it lets you quickly get eyes where you need them the most. The high-resolution wireless 720p camera with built-in adjustable three-level bright white LEDs provides greater visibility and gives the user flexibility to see in areas that are hard to reach, streamed directly to your Apple or Android device. It is IP67 rated as suitable for damp and dusty environments.
The easy-to-use free app lets you record photos or videos directly to your smart device, which you can then use to send to customers via your reporting app. The audio recording function with video helps with reporting.
With a built-in WiFi hotspot, you are not tethered to a grip like other inspection cameras. The Ferret comes with a range of thread adaptors, making it compatible with the majority of other manufacturers' extendable rods and poles.
The Ferret is incredibly handy and versatile and with six main functions, it makes an ideal tool for home inspectors to inspect and locate, reach and retrieve, data capture and report. Smart Tool. Smart Choice.
Top 3 reasons to check it out:
See what you can't see in ceilings, behind walls and tight spots.
It is ideal for providing faster, easier and safer close-up visual inspections when working in dark, confined crawl spaces and areas that are high up and hard to reach. It will help make it easier and faster to locate and diagnose problems and will help you with that first quick look.
Perform inspections safely—no need to climb a ladder.
The Ferret comes with a range of thread adaptors making it compatible with the majority of other manufacturers' extendable rods and poles to give you extended reach.
Record photos and videos direct to your smartphone.
The easy-to-use free app lets you record photo or video directly to your smart device, which you can use to send to customers via your reporting app. The audio recording function with video helps with reporting.
Here's a link to the Ferret WiFi Home inspection video: youtu.be/_wHdhGLvt3k
Patrick Bergin, VP Sales/Business Development — North America,
Email pat@cableferret.com, Cell 312-485-2156, Direct 574-404-1507
Digital Environment
www.digienv.com/industries/homeins
Digital Environment and the Air Quality and Mold Detection Survey System is a hardware and software technology designed to allow inspectors to "survey" for mold and indoor air quality issues before needing to deploy costly lab sampling equipment.
Typically, most property owners or buyers are hesitant to pay for sampling right out of the gate. The Pocket Particle AQI 2.0 Sensor monitors the air for particulate matter 2.5 and 10 (PM2.5 and PM10), total volatile organic compounds (TVOC) and carbon dioxides (CO2). The technology is deployed through the inspector's mobile device, either iOS or Android, which allows it to easily navigate through a property, and survey indoor air quality in separate rooms and areas. Tracking down any potential problems and pinpointing their location to within 3 feet provides homeowners a great steppingstone into managing any mold and indoor air quality issues.
Enhance your home inspection package with the automatically and on-site- generated indoor air quality (IAQ) survey report and give your customers an air quality peace of mind. We offer no-contract monthly and yearly plan options; the yearly plan comes with the Pocket Particle AQI 2.0 Sensor FREE ($199 USD value).
Top 3 reasons to check it out:
Increase your home inspection revenues; the standard five-room IAQ survey sells for an average of $199 USD and can be completed in less than 30 minutes.
Perform the IAQ survey before lab testing and narrow down where the issue areas are within a room. No consumable items, shipping fees or certifications required.
The IAQ survey reports are available instantly and have no limit to how many can be performed.
Daniel Shimko, Sales Manager, Digital Environment, Atlanta, GA,
1-844-344-4368 Ext: 701, sales@digienv.com
Home Inspector Pro
www.homeinspectorpro.com
Home Inspector Pro (HIP) has been serving the home inspection industry for more than 15 years with a strong following of loyal users. ASHI National past-presidents Scott Patterson, Frank Lesh, Kurt Salomon and Stephen Gladstone trust HIP, as do many owners of franchises, multi-inspector firms and solo inspectors who are passionate about our custom reporting software and website hosting.
We recently expanded our services and now offer a fully integrated inspection office management software that partners with our reporting software, allowing you to manage your order scheduling, create invoices, send automatic emails (including reports, pre-inspection agreements and invoices) and text messages. With HIP Office, you can have clients sign contracts and pay for their inspection services online before you even step foot on site.
Our software is driven by inspector feedback, and we are constantly improving our applications with new features and updates focused on making inspections more seamless, efficient and beautifully designed.
With our cover page designer, or custom stationary, whether you design it yourself or hire it out, you know your finished report will look fantastic. Features such as video in your PDF and HTML report, an integrated pop-up glossary, Request Repair List and our new Client Presentation App help you stand out in your market.
Top 3 reasons to check it out:
The Home Inspector Pro team: We have a strong community of inspectors who are active in our Facebook groups and community boards, so it's easy to reach out to other inspectors and talk through questions, share templates, keep learning and share your own expertise.
Our products: Our reporting software is the most customizable on the market, currently being used in 20 countries and 11 languages for a variety of inspection types, including crane, elevator, pool, WDO, mold, residential, commercial and more. This also means that you can customize your template to reflect your inspection style—saving you time, money and frustration in the process. Bonus: The price doesn't hurt either—our full purchase price of the program is equal to some competitor's yearly fees and there are no per-inspection fees.
Our service: Most importantly, we have top-tier support and the widest range of phone support hours in the industry. This means that when you get home from a long day at work and are finishing up an inspection at 8 pm, but run into a question that you need help with...we're here. You don't have to wait for a chat response in the morning to schedule a call to talk to support. You can call, email or chat when you need us, and that makes all the difference in keeping customers happy and getting that report done on time.
If you are interested in checking out our software and setting up a trial, contact us at homeinspectorpro.com via chat, call us at 888-750-4777 or email us at help@homeinspectorpro.com. We look forward to working with you!
Dominic Maricic, CEO, Home Inspector Pro,
888-750-4777, help@homeinspectorpro.com
KritterCaps®
Division of Stouffer Technologies, Inc.
www.KritterCaps.com
KritterCaps® are Corner Inserts for vinyl-sided homes. These Corner Inserts go up inside the outside corner posts and keep mice, rats, snakes, chipmunks, hornets and other pests from entering the home through the open corner post. The combination corner insert #SCI-354 is designed to fit 2 1/2-inch, 3-inch, 3 1/2-inch and 4-inch corner posts.
They are easy to install, won't fall out and won't deteriorate over time. They do not require screws, glues or caulk to hold them in place. There are no dangerous springs, they are not sticky, and they do not require a battery or power source for them to work. If a home inspector sees holes in the attic insulation, the home may be infested with attic mice. Mice not only carry germs and diseases, they are also a source of food for snakes. Hornets, wasps, bees and other pests build nests in the open corner post, which can be dangerous for small children and pets playing nearby.
Home inspectors are on the front line and can prevent terrible tragedies to home and life by inspecting each corner post on a vinyl-sided home. When mice enter through the open corner post, they go for the vegetable oils in PVC wiring. Chewed wires can cause electrical shorts and fires. See the photo by Madeleine B., who was very lucky that her circuit breaker tripped a couple of times before she found the problem.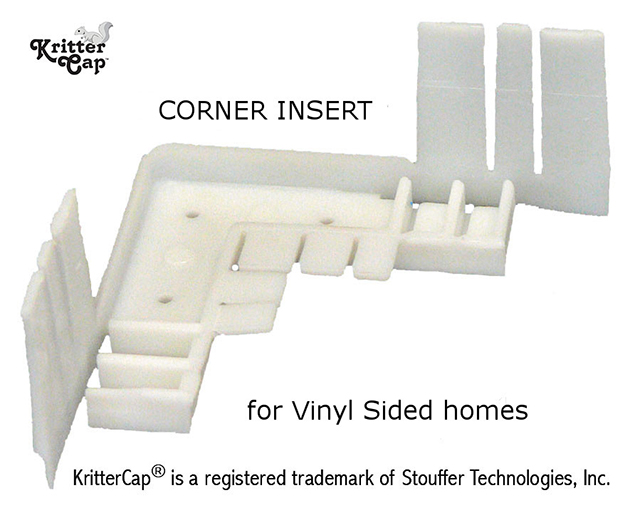 John Stouffer, President, KritterCaps, 14228 State Road 23, Granger, IN 46530,
574-276-5023, jstouffer@stouffertech.com
Monroe Infrared
www.monroeinfrared.com
Monroe Infrared, a veteran-owned small business and top 5% recognized Platinum national distributor of FLIR IR cameras to ASHI members, has worked hard to earn the respect and trust of home inspectors across the country as your most reliable and valuable training partner for infrared (IR) certification.
Monroe Infrared's Certified Residential Thermographer (CRT) two-day infrared class, designed specifically for home inspectors and ASHI members, and taught by IR professionals with years of real-world thermal inspection experiences, prepares you to confidently and profitably start offering this value-added and differentiating service.
Testimonials:
"I absolutely loved the Zoom CRT class...I think it was worth way more than I paid." — Andy O., April 2020
"The class was interesting and informative. Best of all, not only did I learn how to use the equipment, but also applications I had not been aware of in the past." — Nicholas N., May 2020
"Bill was a great instructor. I don't feel I lost anything from this remote (Zoom) training. I feel I received more from the class in this format versus a physical location due to being in the comfort of my own home. I highly recommend the CRT." — Steve R., May 2020
"The CRT class was great! The information was laid out in an easy-to-understand manner. We were able to take the class via Zoom, which is not always offered. It really did seem like an in-person experience. I would definitely recommend it to others." — Chuck C., May 2020
Monroe Infrared (located in Brunswick, ME, with sales, training and inspection offices in MI, NM, FL, RI and MA) offers:
Professional expertise with personal attention, honest advice and recommended solutions; training to relate with and utilize immediately; committed to partnering with you to help ensure you the greatest success possible with your investment into Infrared.
EasyCAM, the absolute best-built, highest-value sewer inspection camera designed and built in the USA by a 30+ year veteran plumber who understands that personal training and ongoing support are what increase competence, grow confidence, and create greater and faster profitability.
Christopher Casey, President & CEO, Monroe Infrared,
800-221-0163, email training@monroeinfrared.com
Radalink, Inc.
www.radalink.com
Radalink makes radon inspection easy because we offer far more than one of the most accurate radon monitors on the market. We work with you from beginning to end to help your radon inspection business be both a valuable service and a profitable venture. There are many ways that our radon monitor lease program set us apart from our competitors.
The revolutionary technology, found only in our radon monitors, produces highly precise and accurate results. Our monitors automatically run self-diagnostics and a check-source test every time a test is started. Our radon monitor measures temperature, relative humidity, barometric pressure and it contains anti-tampering mechanisms to help us certify each radon test. Our lab receives your test data electronically and securely via your Android™ or Windows® device, so we can return your finished report fast. We take the hassle out of the process by having a Measurement Specialist review your test results and compile your reports for you—usually less than an hour after upload. That's the kind of validation and reliability that your customers can count on.
Our monitor lease program includes full-service equipment maintenance, including calibration, as well as a convenient online customer portal and robust customer support for every issue or question you or your clientele may have.
If your state requires licensing and special reporting, we take care of that for you as well. With all of these benefits, we have created a month-to-month lease program that allows you to customize the number of monitors you have on hand, to adjust with client demand.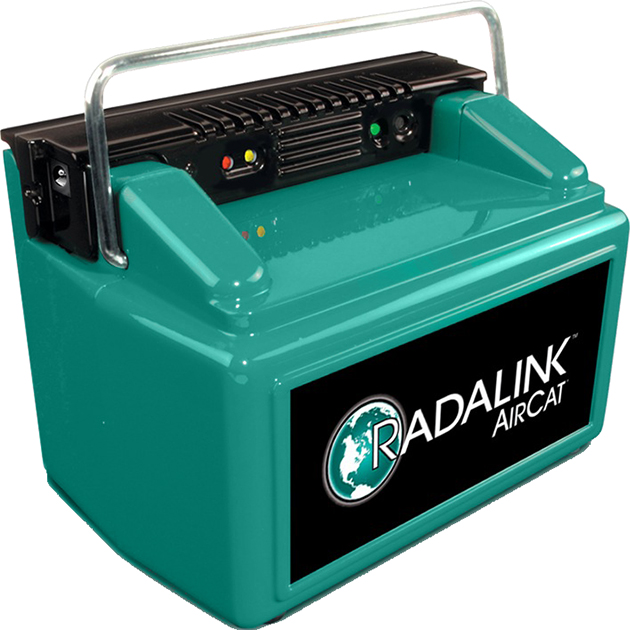 Visit our website at Radalink.com today to learn more about how our system works and to request a free consultation.
Nick Crebo, Customer Support Specialist, Radalink, Inc.,
5599 Peachtree Rd., Atlanta, GA 30341,
800-295-4655, customerservice@radalink.com
RoadScan Canada
www.roadscancanada.ca
Home inspectors are experts and have a tough job on the best of days, when stress can rear its ugly head in several forms—the number of annual inspections, physical issues, clients (homeowners, buyers, agents) and last, but not least, financial concerns.
Everyone wants to keep their hard-earned dollar and, in an effort to do so, purchase insurance as a protective measure. However, home inspectors arguably work in one of the most litigious industries in the country and are more likely to have to pay out for claims of any size. People want your money any way they can get it and will put forth false claims to make a buck. The reason is simple: Protecting yourself is hard and they know it.
How do you protect yourself? How do you prove that you did do something or alternatively, did not do something? Either is a monumental task, but can be done with the right tool. Unlike insurance, we provide the tool to help you prove either side.
RoadScan Canada provides that solution through the use of our robust, durable, high-quality body cameras, which take video, photographs and audio of each inspection, with extra features such as superfull HD resolution, GPS, up to 15 hours of battery life, up to 12 hours of video and doubles as a dash cam. Our cameras also have an added bonus feature of night vision, with data files compatible with all software programs. Seen here is the PBC1 model.
Our cameras provide the proof that you did or did not do something, allowing for that peace of mind. A couple of examples: How do you prove that the garage door was working properly? Faucet? Something making a noise? Furnace working properly? Photos are hard to take of these inspections, but video does not lie.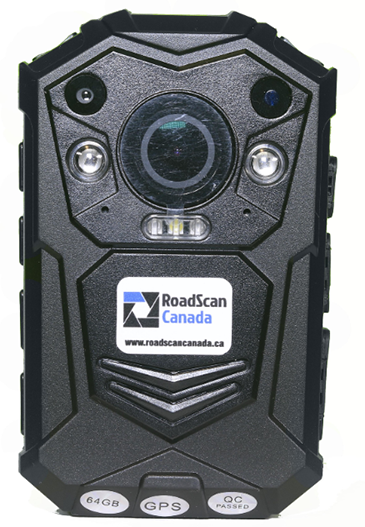 RoadScan Canada has a proven track record in assisting with the reduction of payouts of all sizes and improving client accountability. Impactful words like "let me check my camera" are very powerful in determining where the complaint is headed. Typically, there will be silence on the other end of the line and the complaint is dropped immediately. Alternatively, video pertaining to their specific complaint can be reviewed and shown to the concerned parties, which results in the complaint essentially "disappearing," which reduces your stress time and keeps more money in your pockets. Use our cameras to refresh your memory, or as a great tool for training purposes or for larger companies with multiple employees.
How does one claim affect your insurance? Do your premiums increase? If you were able to have insurance for approximately $1 per inspection, would you buy it? Compare that cost of insurance to the purchase of one camera that offers real evidence protection at every inspection. Buy with confidence, save time and save money.
For more information on our body cameras, visit roadscancanada.ca. RoadScan Canada Inc. is a Canadian-owned company, led by Lee Hamilton, retired Police Officer with the Royal Canadian Mounted Police, assisting in protecting home inspectors for more than five years.
Lee Hamilton, director, RoadScan Canada Inc.,
1-250-808-7567, lee@roadscancanada.ca, www.roadscancanada.ca or redtailtelematics.com
SuperDroid Robots
www.SuperDroidRobots.com
SuperDroid Robots provides a variety of inspection robots to meet the needs of different inspectors. We offer wireless and tethered robots, as well as waterproof robots. For home inspectors, we recommend our GPK-32 Wireless Inspection Robot. It's ideal for low-profile crawl spaces and hard-to-access spaces. At less than 7 inches tall and only 9.5 inches wide, the GPK-32 can fit almost anywhere. Inspectors can check hazards prior to entering themselves or explore areas normally out of reach. This tracked crawler can record 1080p HD video and images for later review and to attach to reports. Its DeWalt battery system allows for quick charging and battery swapping. Our latest model uses a 10x zoom camera to help reveal even more detail.
Want a feature not included in any of our robots? We specialize in creating custom robots to meet those needs! Tell us what you need and we'll handle it.
Top 3 reasons to check it out:
The ability to access areas other inspectors can't gives this product an edge on the competition and opens up more client opportunities. It also opens up areas you might otherwise have had to write off, providing additional security to the client.
Protect yourself and improve your safety by using the GPK-32 to check for potential hazards. Inspectors tell us that their GPK spotted venomous snakes, angry possums and wasp nests they might otherwise have crawled into.
Recording HD video and images allows home inspectors to be able to review what they saw during the inspection as well as the ability to analyze high-quality video and images of the crawlspace without distractions and spot issues that might have been overlooked. Additionally, you can provide your client with clear evidence for their report.
SuperDroid Robots Inc., 919-557-9162, info@sdrobots.com
An ASHI Member's Perspective
For new home inspectors, I suggest having the following items as a basic tool set:
multi-tip screwdriver
non-contact voltage tester
three-prong GFCI outlet tester
quality flashlight and back-up flashlight
ladder
pliers
utility knife
Having basic tools, especially for new inspectors, allows the inspector to concentrate on the inspection, using the best tools the inspector has—sight, smell, touch and sound. For new inspectors, I would discourage the use of advanced tools and testers at first. Infrared, electrical circuit testers, powered screw drivers and drones are all nice, but using them, in my opinion, can distract the inspector from the work at hand. As a new inspector gains knowledge and experience, adding these tools and testers will enhance their inspections.
Currently, the tool that I use the most is a multi-tip screwdriver. The tool I use the least is an inspection mirror. I use it only occasionally.
Thank you for this opportunity to share my perspective.
Robert Kulakowski, President, Cedar Hill Home Inspection, West Simsbury, CT,
860-217-0060, info@cedarhillinspect.comm