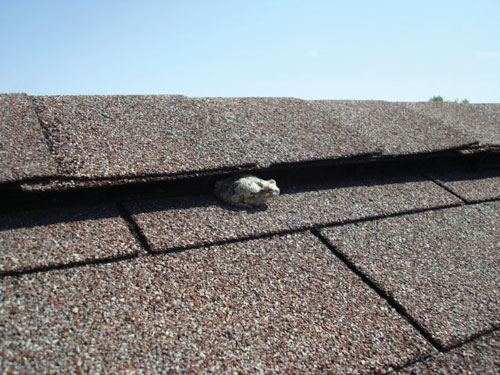 We had the wettest April on record.
Eric Engebretson
Midwest Inspection Service
St. Louis, Mo.
Shimmy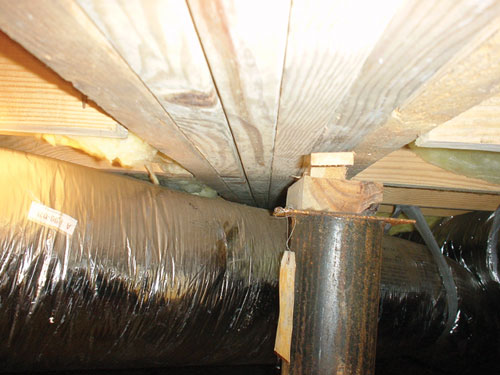 This post is supposed to be supporting the quad 2x12 girder in the center of the house. Unfortunately, it is in the wrong location. I wonder what the psi is on those shims?
Matt Koch
HouseSmart Home Inspection
Chamblee, Ga.
Trapped again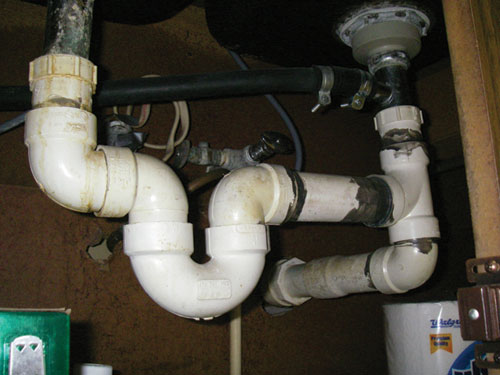 There is no trap on one side of kitchen sink, T-fitting upside down on right side, mystery substance used in place of PVC cement …
Chris Brown
Florida HomePro
Jacksonville, Fla.
Interesting reading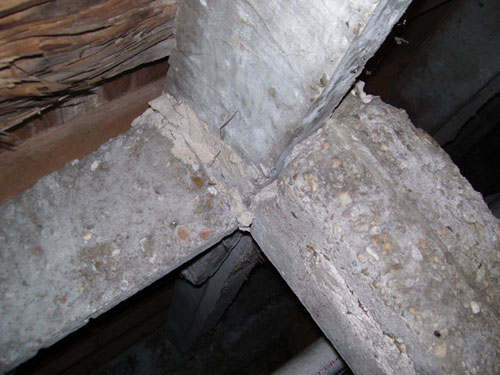 These preformed concrete post and beams were poured on site using the local newspaper in the molds. I couldn't make out the date, but the article was interesting.
Porter Elder
Elder Home Inspections, LLC
Mobile, Ala.
A drain line with a view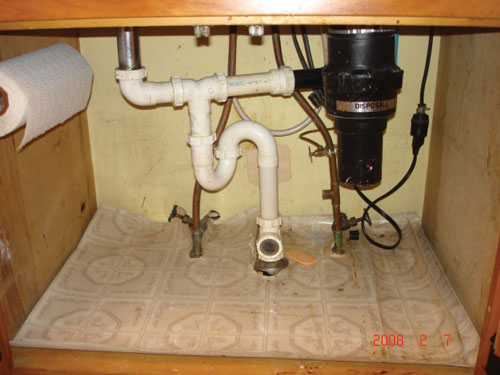 Let us not focus on the extension cord for the disposal or the "S" trap. It is the drain line site glass to view any backups that I thought was creative.
Thomas A. Gaba
Buyers Home Inspection Service, Inc.
Cleveland, Ohio
Ready to burn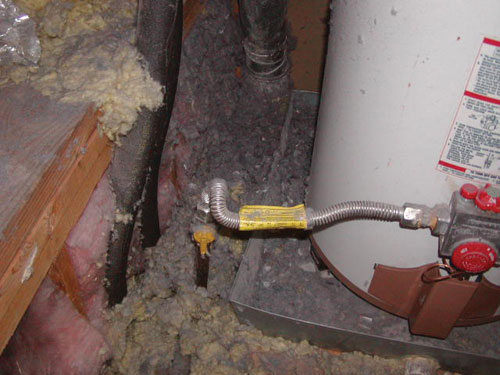 I found an accumulation of about 2 inches of lint around this gas water heater from a crack in the dryer vent pipe in the background. The house has been vacant for 18 months, lucky seller.
Brandon Dyles
Picture Perfect Inspections
Bartlett, Tenn.
Through the vent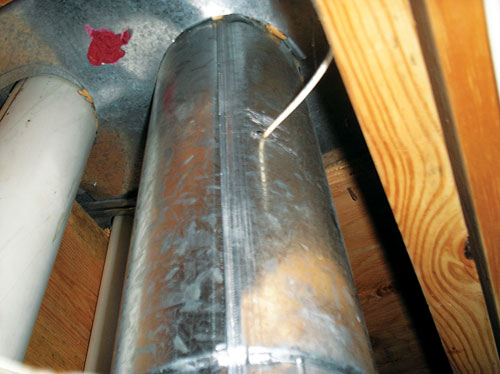 It seems like we find something new and different every week in this business. If you can't find a route for your phone and alarm system wire from the basement to the attic in a two-story house, why not just use one of those convenient furnace vent pipes?
Charles H. Nance, P.E.
CHN Inspections, LLC
Wildwood, Mo.
Copper nabber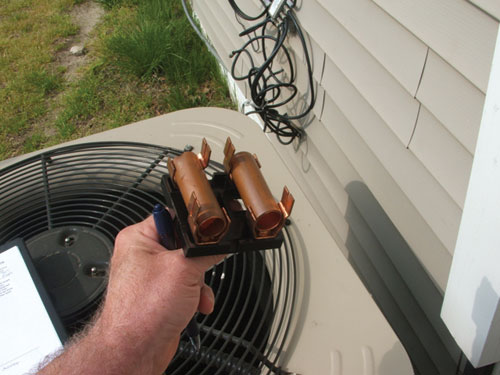 Why waste a trip to a hardware store when copper pipe is available at the job site?
Bob Galster
Pillar to Post
Cape May, N.J.