Have you ever thought about what's changed since you first became a home inspector? I've thought about what I've seen in my own career and there have been some phenomenal innovations.
Here are some of the technological advances that I have noticed: Moisture meters. Palm-sized flashlights that are 10 times brighter than the old 2D cell Maglites. Portable carbon monoxide testers. Digital cameras and affordable thermal imaging cameras that attach to my iPhone. GPS maps with voice directions that help me get to any location without having to use paper maps. Computer-generated reports that prevent writer's cramp while helping to complete my reports more efficiently. Internet searches that save me a ton of time by locating information that I previously had to research by browsing through stacks of books and magazines.
I think everyone would agree that these are just a few of the strides—and giant leaps—that have helped to advance our profession.
But what improvements have we seen in the human experience? I struggle with that, because I think some of that inspector-to-inspector experience may have been lost over the years. I owe a huge portion of my success to the unselfish input of many ASHI members who paved the way for me. Over the years, I've heard some newer inspectors say that they haven't had the same experience. I don't think it's because existing inspectors don't offer to help. I think the more likely cause is that, for whatever reason, newer inspectors don't attend as many conferences as the generation of inspectors before them did.
Think about it. I remember years (actually, decades) ago, when I was starting my inspection business, I listened to ASHI members tell how they did their inspections. I attended at least five or six two-day meetings a year, in addition to ASHI's annual conference. There was no internet, so the best way to gain knowledge was through personal interaction with established inspectors.
I think you'll find that if you ask two home inspectors a question, you'll get three answers. To me, that's more than a humorous saying. It's indicative of the world we live in. Unlike math, where there is one correct answer, home inspection answers can be subjective.
Being frank here, I've never liked to hang around with people who always think they have the "right" answer. Especially those who won't listen when presented with an opposing viewpoint. When face to face with such a person, it's easy to either just walk away or to debate them one-on-one. That can't be said of online "personalities." Their diatribes are in cyberspace forever for everyone to see and that often has a chilling effect on constructive debate, especially for newbie inspectors.
Now, I'm not saying that inspectors should change their minds depending on which way the wind is blowing, but they should be aware that different viewpoints, when looked at openly and from another direction, may be cause for a review of their own beliefs. When ASHI was formed, one of its main goals was for inspectors to share information by meeting with each other and exchanging insights.
The following are some of the insights I picked up from my fellow inspectors over the course of my career:

Tip 1: Be early
Lon Grossman said if he wasn't 15 minutes early for an inspection, he was late. I found that he was right on target with that because that extra 15 minutes gave me time to have an unfettered view of the house.
Tip 2: Get a macro view
Dan Freidman said that he always started away from the house so he could get the macro view of the house. That way, he wouldn't miss the "forest for the trees." In other words, if you don't step back and look at the overall view, you may miss something visible from a distance that you would not see close up. I learned that tip at a conference in St. Louis.
Tip 3: Use caution
Sam Feder said he would not walk a roof until he inspected the underside of the sheathing from the attic. He learned that the hard way when he fell through a roof that looked perfectly fine from the outside, but had missing or rotting sheathing under brand-new shingles. I learned that tip in Cincinnati.
Tip 4: Use examples
Ron Passaro said he always told his clients to think of the home inspection as if they were on a safari and he was their guide. He was looking for the big game. Even though he'd surely find some small stuff on the way, he wanted them to know they were paying him to find the big-ticket items. I learned that tip in Nashville.
Tip 5: Be concise
I learned from Don Nelson to be concise. "Keep it simple" was his motto. Often, less is more. Don't dazzle them with your brilliance or baffle them by just talking. Just explain your findings so your clients can understand. I learned that tip in Chicago.
Space limits my ability to share the myriad tips that I've received over the years. But one constant within all of the tips I know is the willingness of ASHI inspectors to share their knowledge. Some tips are useful, others not so much. But ASHI inspectors should always be willing to share and engage in discussion.
A lot of inspectors look for answers and tips at the speed of light. Who has time to travel to meetings? I had that thought in mind in 2007 when I was ASHI President. I put together a video podcast that aired 12 years ago and it is still available on the internet. Maybe we need more of that face-to-face time, because
*The More Things Change, The More They Stay The Same.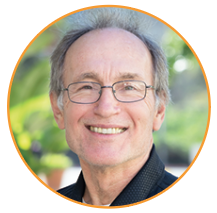 Frank has retired from his role as ASHI Executive Director and his current role is ASHI Ambassador. He was also ASHI's 2007 President. Prior to serving as ASHI's Executive Director, he owned Home Sweet Home Inspection Company, which his son Zac now runs.