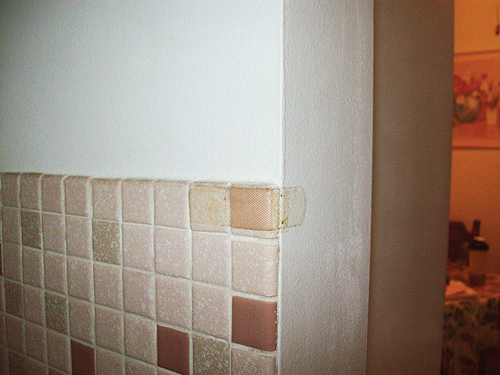 What to do when the tile needs help.
David Grudzinski
Advantage Home Inspections
Cranston, R.I.
Milk it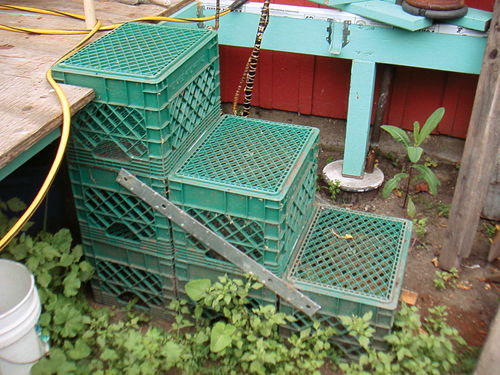 I encountered these milk crate stairs leading to a deck in Santa Cruz, Calif. This coastal town is known for its bumper stickers that say "Keep Santa Cruz Weird." It seems as if some of the locals are doing their part.
Brett Reeder
Compass Home Inspections, LLC
Campbell, Calif.
Gusher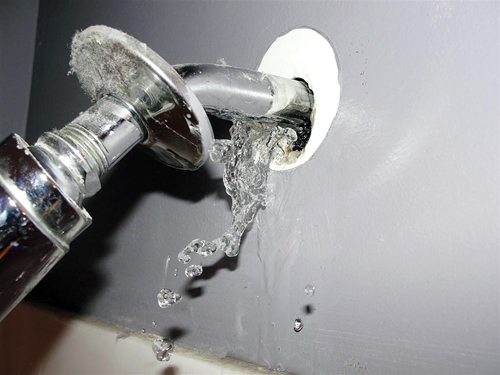 This photo shows water shooting out of a place where it doesn't belong. This might be the best 'action' photo I've ever taken. I don't think it needs any explanation.
Reuben Saltzman
Structure Tech Home Inspections
Maple Grove, Minn.
Someone left the roof a jar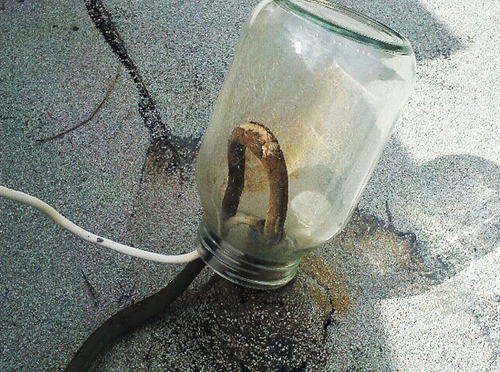 This jar was being used to keep the rain off an electrical wire.
Scott Warga
American Construction Specialists & Investigations
Gilbert, Ariz.
Tick tock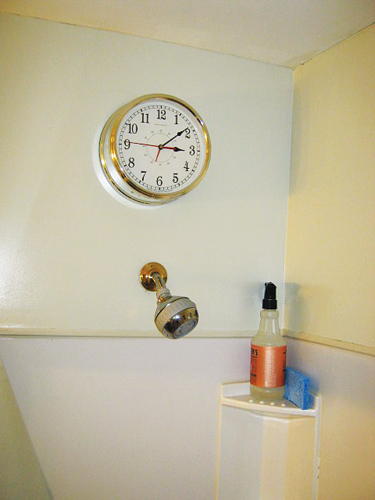 I guess this guy wanted to make sure he was not late for work each morning!
Kirk Bingenheimer
B-Sure Inspections LLC
Mt. Pleasant, S.C.
Almost, but not quite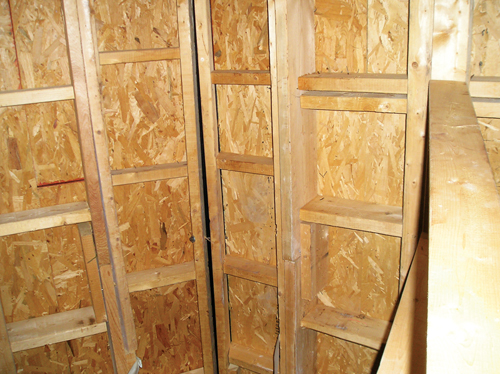 This photo was taken looking up into the attic at the underside of a gable roof. Someone doesn't know how to use a ruler.
Calvin Blankenship
Brice Inspection & Consulting Service, LLC
Frostburg, Md.
Cross that off the bucket list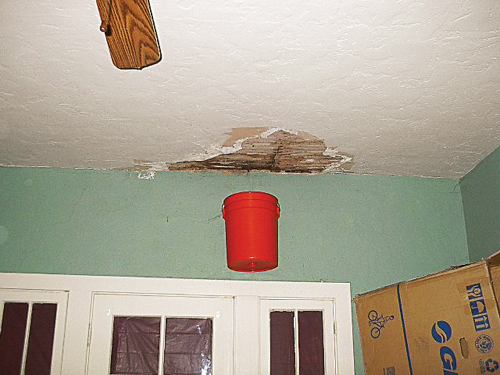 I guess this was easier & cheaper than fixing the roof.
Tim Hemm
Tim Hemm Inspections
Yucaipa, Calif.
Camo-meter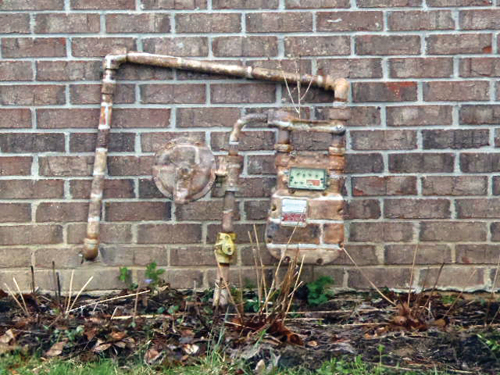 "When you don't want to pay for gas service, just hide the meter from the gas company."
David Maudlin
Indy Pro Inspection Service, Inc.
Carmel, Ind.
Kaboom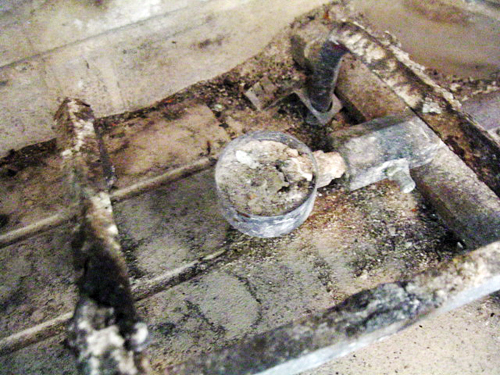 This gas fireplace found in a 6-year-old home still has the pressure test gauge on the gas line. The gas is on and the owners lit a fire. It's lucky the house didn't blow up.
Darryl Rapp
Home-Probe Inc.
Atlanta, Ga.
A step in the wrong direction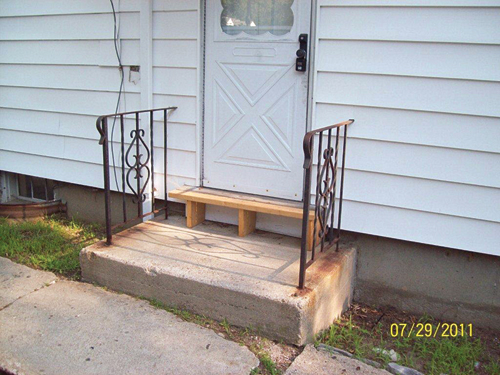 A bank appraiser stated the step to the cement pad was too high, so he wanted another step. A carpenter came and built another step. This is what was approved by the appraiser.
David Grudzinski
Advantage Home Inspections
Cranston, R.I.
Simply the vine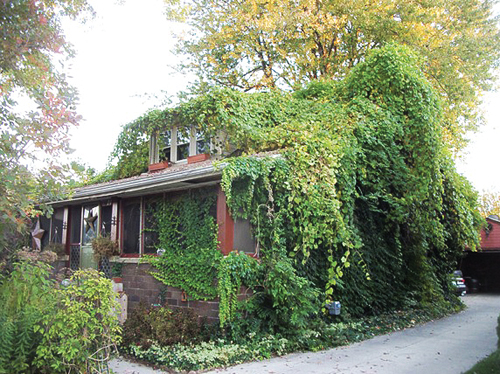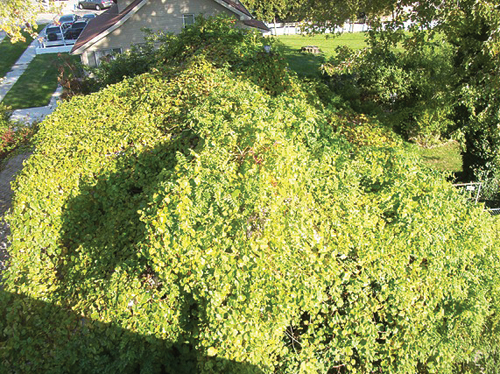 Front of house description: An exuberant, morbid outgrowth upon every part, especially the outside structure of the home. Top of the house (second photo): No, that's not the tree top, it's up on the house top. The roof inspection was quite interesting.
Kevin Stripling
Home Inspection Professionals
St. Clair Shores, Mich.