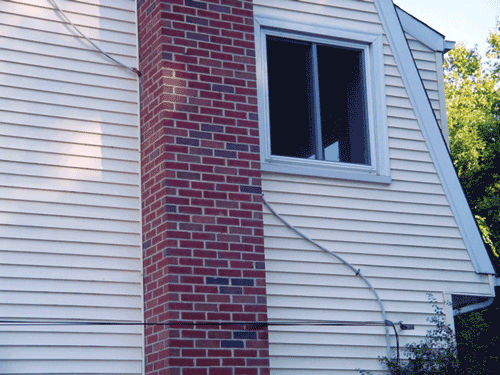 This photo shows a main exterior 100 amp electrical cable passing through a chimney in a 1968 colonial in Connecticut. The shortest distance between two points is through a chimney!
Bill Camosci
National Property Inspections of Central CT
Cromwell, Conn.
Derailed downspout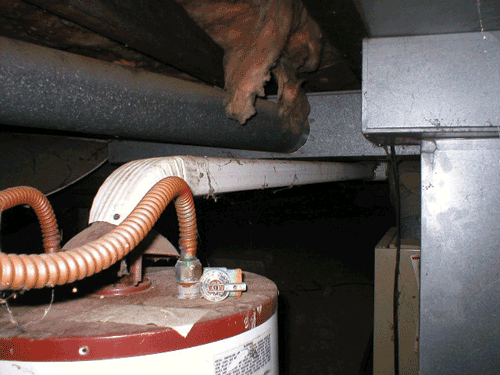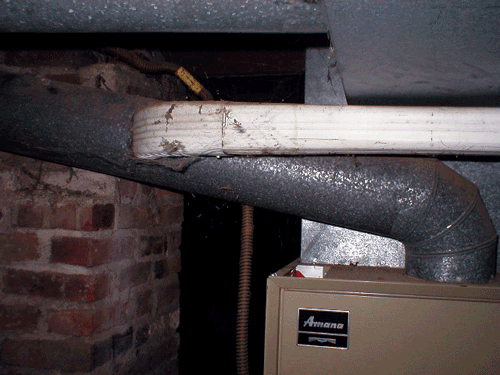 This is a water heater in a 115-year-old home. Curiously, there were no gutters or downspouts on the exterior.
Ed Snedaker
Patriot Home Inspections
Hilliard, Ohio
Arty
This is "Oil Tank Art." Unable to fully observe, but what a great decorating job. Very American, had pictures of presidents and other patriotic items. Another first for me: seeing a heating oil storage tank dressed-up this well.
Charles G. Nai
Quali-Tech Northeast, LLC
Enfield, Conn.
Trapped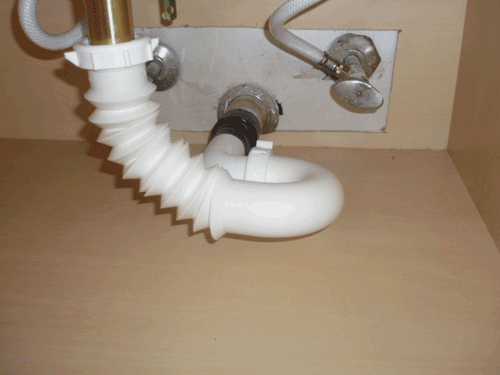 A horizontal drain trap.
Thomas R. Battoe
Performance Home Inspections
DeBary, Fla.
The latest hybrid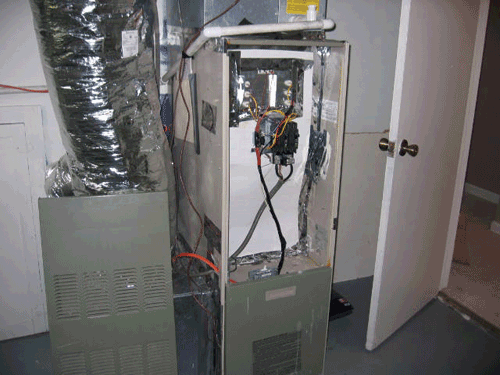 I ran across this last week. Someone had taken an old gas furnace shell and installed electric heat strips for the "new heat pump" system they advertised. The shell was 1990, the outside unit was 2004 and the inside coil was 1999. There were enough things wrong with this setup that I got writers cramp.
Jack Feldmann
Clayton Inspection Service, Inc.
Knoxville, Tenn.
More duct trouble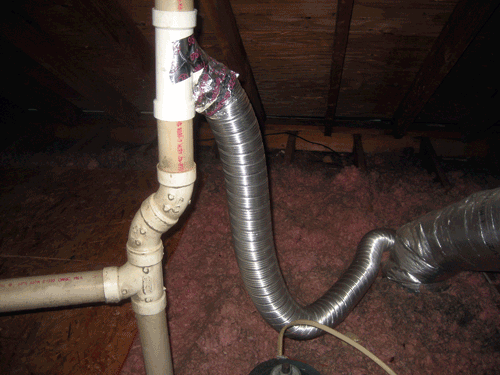 The included photo illustrates yet another innovative use for plumbing vents!
Why terminate a bathroom vent at the exterior when a plumbing vent is nearby and so handy? Can you guess where rain water was diverted?
Larry Park
Home Inspection Professionals, Inc.
Cumming, Ga.
Doh!
Yes, that is a utility pole in the street!
Timothy Hemm
Eagle Home Inspections
Yucaipa, Calif.
Wired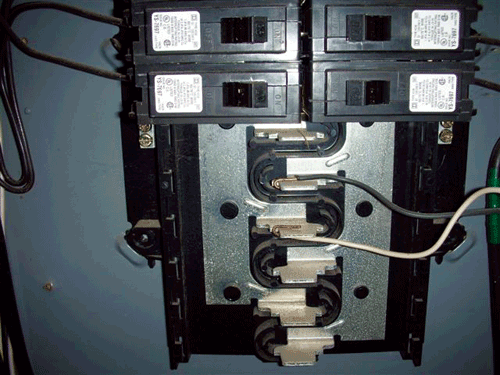 This 220-volt circuit was wired direct to two receptacles for an air compressor and small welder in the garage. The homeowner did not want to cause an overload to a breaker.
Mark Garland
Garland Inspection Services, Inc.
Mineral Ridge, Ohio