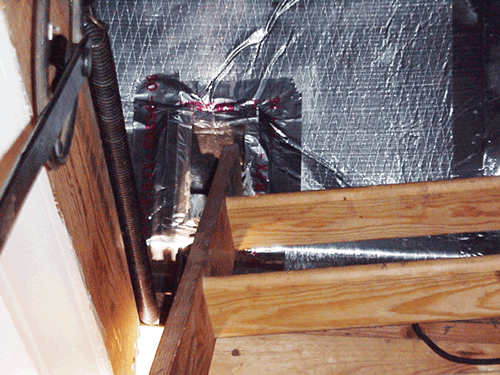 This is a shot of a return plenum in a Texas attic. An HVAC contractor forgot when fabricating the plenum immediately adjacent to the attic entry that the legs of a pulldown-type stairway would not have adequate clearance when in the normally closed position. But, no problem—the contractor just fabricated slots in the plenum for a perfect fit! Needless to say, the legs of the stairway did not always slide so perfectly into the slots, resulting in an attempt to cool the 130 degree attic air. And the owner of this home was wondering why the electric bills were so high!
Ronald Scott
Houston, Texas
Breathe easy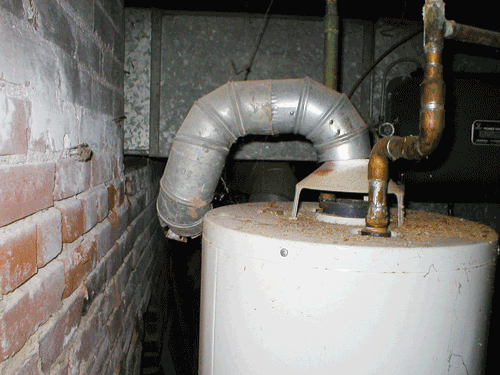 This is a creative venting design. What you can't see is that both the water heater and furnace vent pipes rest at a makeshift opening to the masonary flue.
I mentioned this to the homeowner and she was on the phone before I got to the door. Not sure if she was calling someone to fix it or an oxygen mask supplier.
Bob Arnoldi
Thoroughbred Home Inspections LLC
Lexington, Mo.
101st use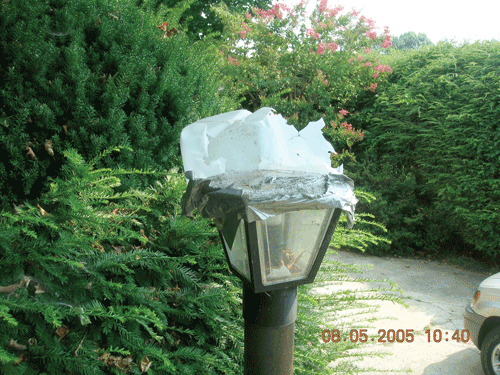 I found the 101st use for an old milk jug and the 102nd use for duct tape.
This pole light globe top is the bottom of a milk jug. Notice the overlay of the duct tape? The installer started at the bottom so rain-water would be properly diverted.
Michael Donitzen
Valley Home Inspection L.C.
Harrisonburg, Va.
Odd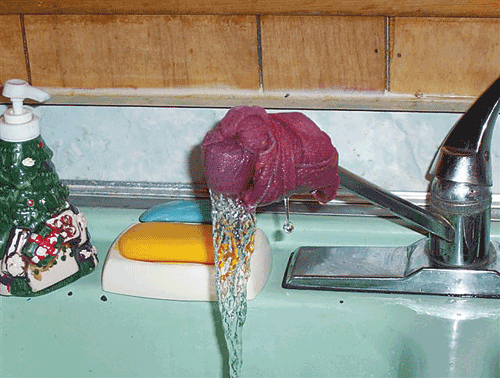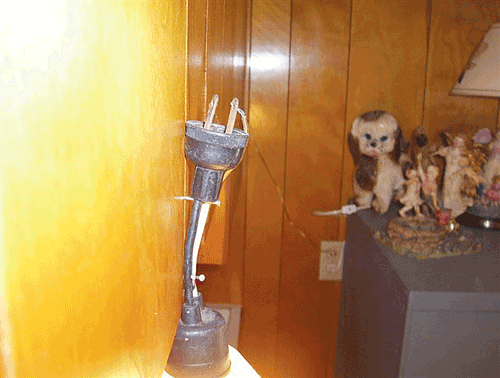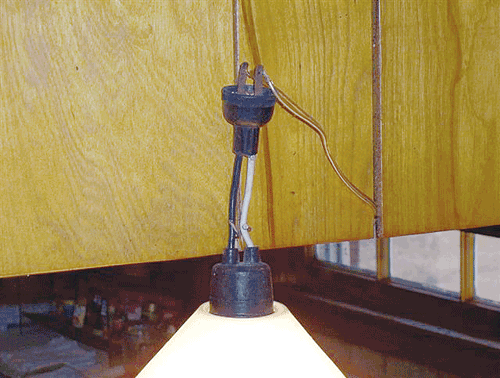 These are pictures I took at an inspection here in Ga. The two pictures of the lamp show how the homeowner had woven lamp wire through the plug and inserted the other end into a receptacle nearby. The third picture shows an ingenious way to "filter" water!
John Thompson

The Residential Inspector
Augusta, Ga.