The duct tape solution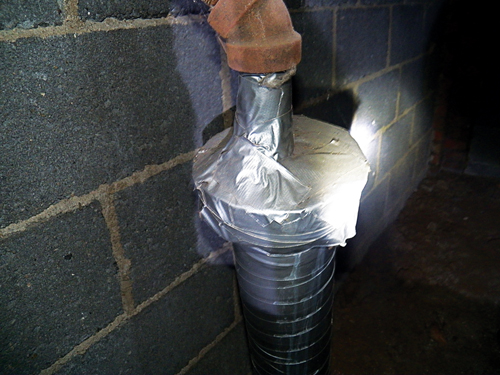 Here's another interesting, but not generally accepted, use of duct tape … to connect sewer waste lines.

David Haught
Certified Home Inspectors
Huntington, W.V.
Sharp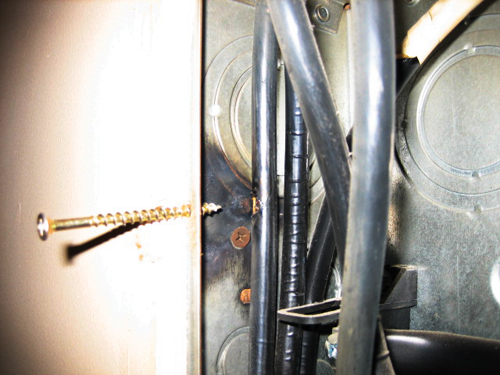 I see the point of not using this type of screw for a panel cover.

Phil Gould
Buyers Protection Group
Chicago, Ill.
This train has left the station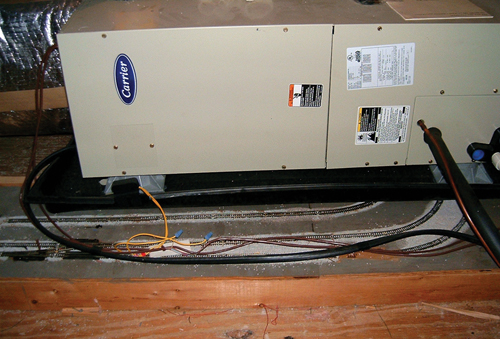 Who says it's hard to stop a train? Just install your Carrier furnace on top of your hobby train layout! Shouldn't this be a Trane furnace?
Greg Jenkins
Bright Side Home Inspection
Charleston, W.V. Emergency appendectomy
I'm not a doctor, but this drain, waste and vent system needs an appendectomy.
Ken Meyer
Portico Home Inspection, LLC
Portland, Ore.
Needs some duct tape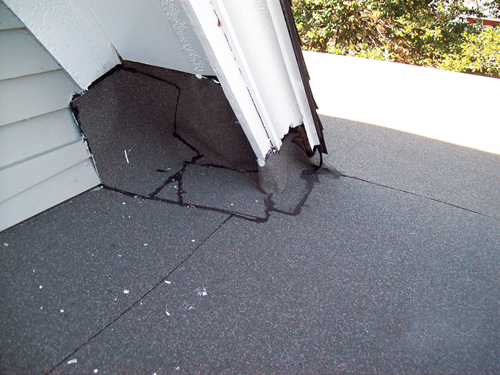 This is a Hail Mary pass for roofers.
David Grudzinski
Advantage Home Inspections
Cranston, R.I. Deluge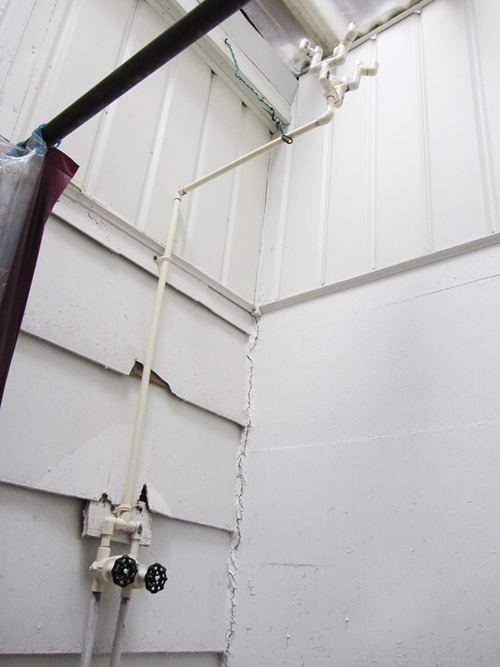 I wonder if you could drown under this one. And yes, the shingles are asbestos.
Eric Korpon
Super Snooper, LLC
Rehoboth Beach, Del. Nicely wrapped as well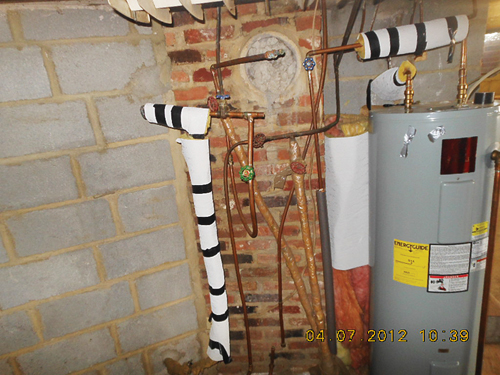 I call this "round and round and round it goes, where this plumbing goes, no one knows!"
Charlie Rice
Awareness
Home Inspection Services, LLC
Sykesville, Md. Boo! Not what you want to find in a dark attic.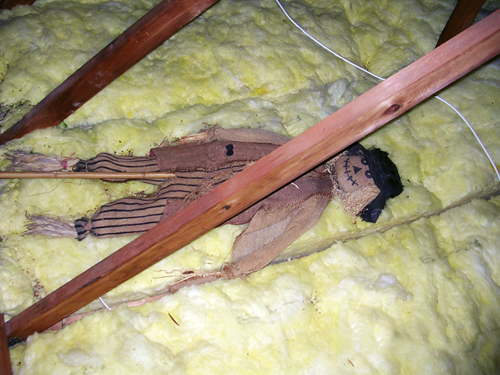 Rocky P. Banks
White RockHome Inspection, LLC
Germantown, Md. Not seeing the sky(light)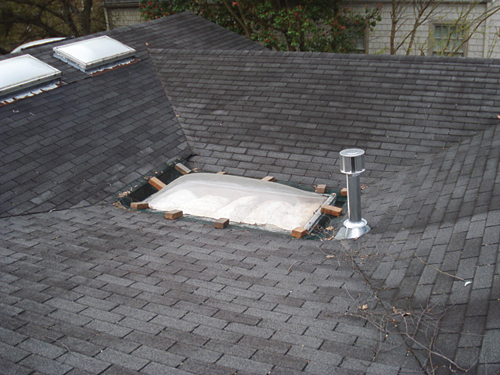 The bottom of this skylight was not visible inside the house because drywall was installed below it. You can see where someone stuffed the skylight with insulation before adding the drywall. I guess the bricks are to help hold it down. Luckily, this has not become a popular roof design!
Scott Barnett
Home Rite, Inc.
Birmingham, Ala. Double whammy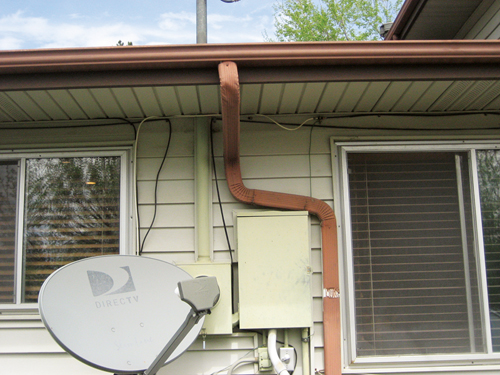 Maybe over the main electrical panel is not the best place to locate a downspout. To put a better twist on it, the panel is a Zinsco that is rusting!

Brian Murphy
Murphy Home Inspection Services, Inc.
Highlands Ranch, Colo.
That island is going to "float" away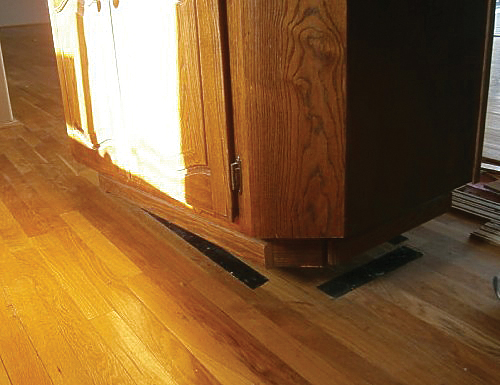 Yes, that is Velcro used to secure the kitchen island cabinet to the floor.
Neil Brogren
A'N'B Home Inspections
Gold Canyon, Ariz. Note in report: Electric updated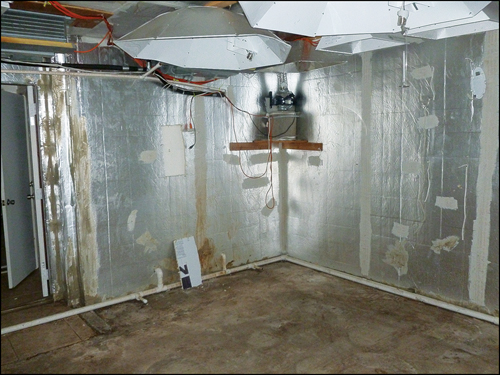 If you encounter the above in the bathroom, better check the plants in the bedroom. The equipment in the bathroom is individual transformers for high-powered lights needed in the bedroom. The second photo shows the bedroom (minus plants). The insulation on the walls was to keep down the heat signature that can be seen from the outside using thermal imaging. I found this while inspecting a bank-owned foreclosure property in an upscale neighborhood.

Mark B. Beatty
Beatty Inspection Services
Jupiter, Fla.