It's that time of the year when home inspectors start thinking about InspectionWorld. Those of us who've been to IW know the true value of attending this spectacular event. Anyone who has not been to our annual conference should plan on attending.
Aside from exceptionally good instructors with really interesting topics, IW gives inspectors the chance to rub elbows with other guys and gals facing the same challenges we all face every day in the field.
Six years ago when I was ASHI president, I wrote a column about the ASHI '89 "International Conference" (as InspectionWorld was called back then). Some of the same issues are around today as were when I wrote about them before. One of the biggest concerns has always been the cost to attend. So, just like I did in 2007, I've calculated the cost (adjusted for inflation).
A member who registered early for the 1989 conference paid $375. In 2013 dollars that fee would be $706. But today the member fee is actually only $625. So it's about $80 less now than it was 25 years ago! Also, since that conference in 1989, we've tripled our attendance, we have seven times the number of vendors and we've added another half-day of education (3 days instead of 2-1/2).
Even with these upgrades, we've held our costs below what they were in the past. In addition, we have extra courses before the conference for specialized training such as infra-red and code compliance. By any reasonable measure, InspectionWorld is quite a bargain.
Keep your eyes open for IW Nashville info. You can go to www.ashi.org and click on the InspectionWorld Nashville button, and you can see the lineup of courses, instructors and events.
It's going to be a great conference! So don't miss it.
I've mentioned previously that we have a lot of new personnel at ASHI HQ and one person who has been instrumental in InspectionWorld Nashville and
The Reporter
graphics is Arlene Zapata, ASHI's communications design manager. Arlene joined us this year and has made her mark in consolidating the numerous, disparate design and color schemes that ASHI has developed over the years. One of her goals is to coordinate the "look" of ASHI so it's readily recognizable. She has broad experience as a design professional in the construction industry and easily spans the chasm between what looks good and what works.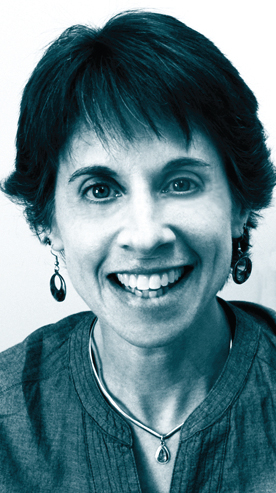 Arlene Zapata
Arlene is the creative talent of the InspectionWorld Nashville logo, the website's big red button "Benefits of ASHI Membership," plus the look and feel of
The Reporter
. She brings fresh, feisty opinions that help to keep us on our toes. Welcome Arlene!

Frank Lesh
Interim Executive Director
American Society of Home Inspectors
Direct: (847)954-3182
www.ashi.org
Frankl@ashi.org