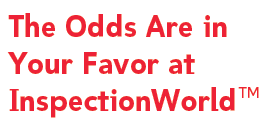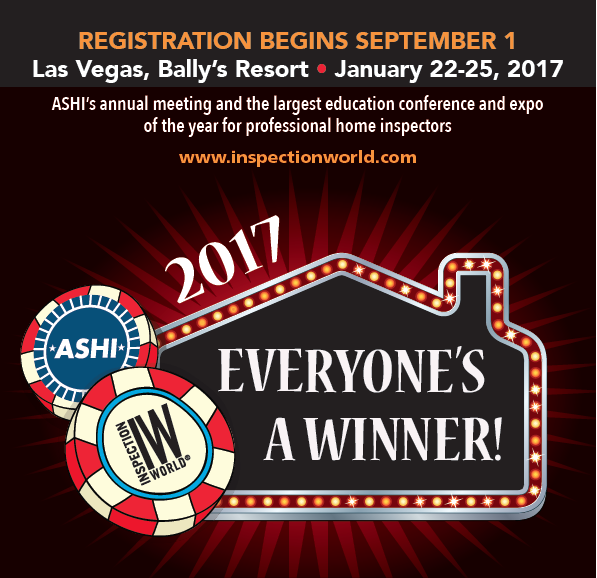 A Sure Bet! IWTM is the biggest professional development opportunity of the year for home inspectors.
Go to www.inspectionworld.com for details. Registration begins September 1.
A special raffle will be held October 1. Three lucky registrants will receive complimentary conference registration to IWTM Las Vegas.
Attend more than 45 educational sessions taught by knowledgeable experts. Fulfill 20 ASHI continuing (CE) credit requirements, as well as earn CE credits to put toward the requirements of state and other industry organizations.
• Pre- and Post-Conference courses
• Welcome to ASHI Event (for new ASHI members and first-time attendees)
• Annual Meeting and Awards Luncheon on opening day
• NHIE Exam Prep and scheduled exam in Las Vegas
• Lunch-N-Learns
• Opening Night Expo Reception
• Gala dinner and dancing (optional)
• InspectPAC Cocktail Reception (tickets may be purchased onsite)
• Exciting Las Vegas!
Get In On the Action. Meet vendors with the latest and greatest technology, equipment, tools and more. Speak with Dr. Jim Johnson and ASHI staff members about what it takes to move up to the next level. Gain valuable knowledge and share experiences with other professional home inspectors.