The ASHI Reporter team asked two couples—each of whom include a home inspector and a Realtor®—to share their perspectives on the relationship between home inspectors and real estate agents. Read on to learn what one member of each couple shared.
A Real Estate Agent's Perspective
By Linda Reilly, Broker, Coldwell Banker, Residential Brokerage, Wheaton, IL
As a full-time Realtor,® I wear a lot of hats during a real estate transaction—from responding to the initial call asking for a market analysis of a potential client's home to managing the listing agreement. As the listing agent, I want to get the most value for my client. But if I list the price too high, the house will sit on the market and prospective buyers will stop looking at it. So it takes experience and a little science to price a home correctly for a quick sale.
As the buyer's agent, I look at many homes with an eye toward prequalifying my buyers so that they can afford the homes they are looking at. The real work begins once they decide to make an offer on a house. We may go through many rounds of negotiations until finally meeting on an agreed price.
Then I send the contract to the attorney for approval, and the five-day attorney approval clock starts running. Time to order the home inspection! I always recommend ASHI inspectors. I usually give my client contact information for three home inspection companies and let my client choose. If I know that the inspector will be thorough and fair, it makes everything run more smoothly. Most buyers are very nervous and out of their element during the inspection, so if the inspector can communicate the findings in a manner that the buyer will understand, it is all the better for everyone involved. Something minor might be perceived as major, so communication is key. I am not looking for inspectors with their blinders on—that hurts everyone. If the house has major concerns and lots of deferred maintenance issues, then these issues need to be addressed. Do we need to call in contractors for further evaluation and cost estimates? If needed, yes. But I am looking for inspectors who offer guidance and recommendations, not inspectors who want to call in lots of contractors to keep the liability off of themselves. Home inspectors are hired to provide their opinion, so they should have one.
Buyers need a lot of hand-holding throughout this process. If the house has too many issues and the buyer decides to move on to another house, fine. If I as their real estate agent did a good job for them and the inspector did a good job in pointing out the deficiencies of the house, then the buyer will continue to work with me to find the right house and hopefully again use the inspector who kept them from making a big mistake.
The home inspection report reflects the inspector's experience and knowledge. It should meet or exceed the ASHI Standard and any specific state-mandated requirements. The inspector's report needs to clearly state the description, limitations and recommendations. I get this from most ASHI inspectors.
As a listing agent, other agents may bring buyers who hire their own home inspector. So, I have the opportunity to review many home inspectors' reports. Sometimes I wonder how some inspectors can stay in business. Do they just click on software and expect it to do the report for them? Sometimes I have to ask my husband, Steve Reilly, an ASHI Inspector and instructor for The ASHI School, for clarification on what some of these other inspectors have written. For example, one report included a photo of a can light in a bathroom, with the notation "against code." There was no other recommendation to the buyer. Another report indicated a break in the firewall between the garage and house, but there was no photo and no recommendation. It turned out to be a small, one-inch diameter puncture in the drywall that just needed a mud patch. But because of the way the home inspector worded it and without a photo to show it, the buyers thought it was a major concern.
Education and communication are key when hiring a home inspector. The less time I have to spend going over the home inspection report with the buyer, the more time I have to keep the process moving toward closing… time to call the appraiser and surveyor!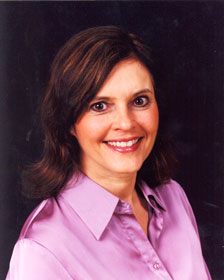 Linda Reilly is a full-time real estate broker and consistent top producer for Coldwell Banker, Residential Brokerage, servicing DuPage, Cook and Will counties. She is a skilled negotiator who consistently gets sellers top dollar for their properties and negotiates great deals for her buyers. Contact Linda at 630-269-2473, email linda.reilly@cbexchange.com, www.LindaReilly.CBintouch.com.
A Home Inspector's Perspective
By Bruce Fisher, President, White Glove Building Inspections
Inspectors have debated the home inspector–Realtor® relationship since the very beginning of the home inspection industry. Different inspectors bring forward different major concerns that they feel exist within the home inspector–real estate agent relationship. The following questions are frequently discussed in these longstanding debates:
What is the proper relationship?
Do referrals create some type of bias?
Why do inspectors have concerns, and how can these concerns be addressed?
Today, these old concerns still bring forth strong feelings on both sides of the conversation.
The proper relationship between home inspectors and real estate agents is based solely on professionalism. As a home inspector, a real estate agent's referral is my best compliment. Looking back in my database, I have known some agents for 20 to 25 years. I know a lot about many of these agents' personal lives, family members' names, favorite vacation spots…you get the point. Some inspectors think that if you are too friendly or personable with a real estate agent, it will lead to the agent requesting unprofessional favors during the inspection. Although unfortunately this is a possibility, it all comes back to you doing your job professionally, and doing it exactly the same each and every time, regardless of your relationship with the real estate agent. Also, the concern that getting a referral from a real estate agent could cause bias is a justified concern, but if we as home inspectors do our job ethically-with- honesty, integrity and professionalism this should never be an issue. However, the overwhelming concern is one of complicity. For example, do real estate agents use inspectors who will perform "inspection lite"? Do inspectors purposefully omit or gloss over potential significant concerns about the home? Because, if so, the potential legal implications of complicity alone should be enough to deter both the agent and the inspector from participating in this sort of activity. On top of that, inspectors should not jeopardize their long-term business to make a quick profit. This type of impropriety, even alleged, can cause significant harm to your business.
A real estate agent should want to build a network of strong, professional service partners. A knowledgeable, professional service provider (not someone who cuts corners) is a strong asset. However, for the reasons already described, it is understandable why inspectors have concerns about aligning their business with an agent or group of agents. In the end, everyone has a business and everyone wants to be as successful as possible. Although some people may think that cheating the system to grow their business rapidly is the best approach, fortunately, most people know that ignoring their professional obligations to their customers and clients will cause more damage to their business in the long run. The longer your clients remain happy with your services, the greater the possibility for you to attract new business. If you do not perform as thorough a job as you could have, it will come back to bite you later. How can an inspector address these concerns? If you know the agent, inform the buyer when you meet at the property. Make sure that the potential buyer is aware of your relationship with the real estate agent so that it is clear that you aren't hiding anything. Having this information can make the buyer feel more comfortable with you. Full disclosure is your best option. Even though we all have heard that—and saying it is easier than doing it—it is very important to do it. Inspectors also must remember that just because you may have known and worked with a real estate agent for a long time, does not mean collusion cannot occur. Make sure to do your job, keep it honest, be ethical and be professional.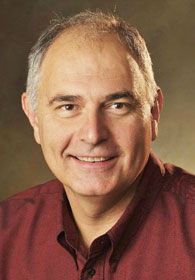 Bruce Fisher has been providing inspections since 1982, using his background in general contracting and construction remodeling. His mission is to create satisfied, well-informed clients by providing them with the White Glove Treatment. Contact Bruce at 630-428-4555, email info@whitegloveinspections.com, www.whitegloveinspections.com.