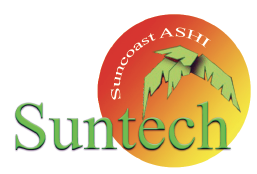 The ASHI Suncoast Chapter has been a fixture in the Tampa Bay market for over 25 years and Suntech has been around almost as long. The chapter has always stressed education of its members to stay ahead of our competitors, keep us informed and keep us safe.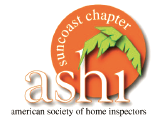 The chapter saw a need that, in addition to the chapter meetings, a larger event, Suntech, was needed to gather our local inspectors and inspectors from around the region for continuing education and AHSI commeraderee. We have drawn inspectors from all corners and coasts of Florida, some from Georgia, and we even had one fellow attend from the US Virgin Islands.
Our Suntech event is held over two days, and is packed with speakers providing participants with valuable information, cutting edge technology and the basics of various topics. One of the most valuable parts of the event is the interaction with other ASHI inspectors. You cannot get this with online education.
This year, we are expecting at least 14 ASHI MRCs and 8 hours approved for the State of Florida licensing. Our anticipated lineup for this year is:
Mark Cramer: Crawl Spaces, Major Foundation Failures and Low-sloped Roofing
Scott DeMalteris with Lightning Restoration: Property Disaster Prevention
Sean Wise with Theta Electric: Electrical Code Changes
Christopher Casey with Monroe Infrared: Introduction to Infrared Testing for Home Inspectors
Will Spates & Tim Toburen with Indoor Environmental Technologies: Mold During Construction
Tom Miller with Structural Engineering and Inspections: Truss Bracing and Other Truss Issues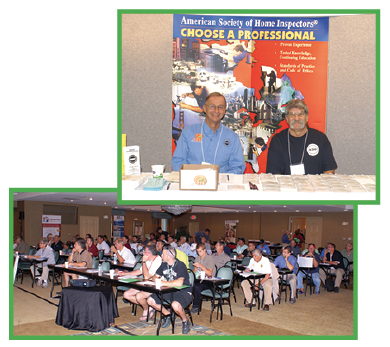 The 2017 Suntech event will be held May 5 & 6, 2017, at the Hampton Inn, 4017 Tampa Road Oldsmar, Florida 34677 (across the street from last years event). There will be a special rate for our out-of-town guests.
Details, pricing and application forms can be found at our website, www.ashisuncoast.com Sign up early; seating is limited.
The event fee will include the education, morning snacks and beverages, and lunch each day. Everyone is welcome to the hospitality room after the presentations at the end of each day to continue the conversations.