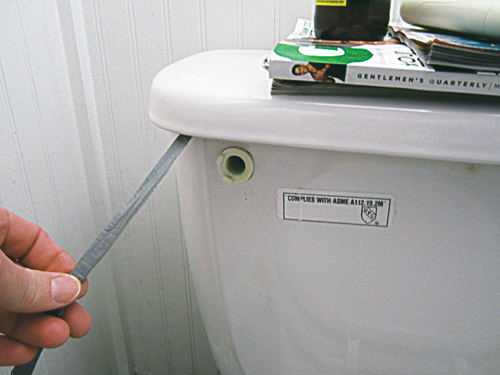 "Broken toilet handle? Just add a rubber pull string."
Kirk Bingenheimer
B-Sure Inspections, LLC
Mt. Pleasant, S.C.
New rule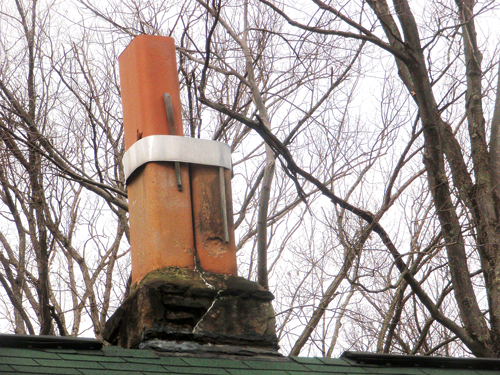 Apparently, this homeowner thinks there's a 3-2-10 rule that requires the flue to be 3 feet above the roof, 2 feet higher than the nearest point within 10 feet, and the flue tiles to be bound with scrap metal shimmed with wood.
Brian Mishler
HomeStudy Inc.
Latrobe, Pa.
Til it catches fire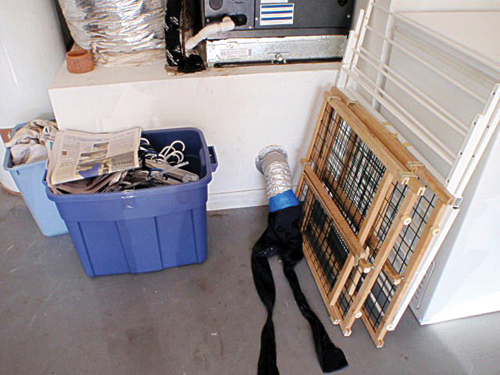 Not only was the tube venting into the garage, it was routed through the main return plenum via a hole cut through the fire-rated drywall in the garage. But now, the dryer is working great.
Lou Prinzi
First Choice Building Inspections, Inc.
Jacksonville, Fla.
Moldy, mobile home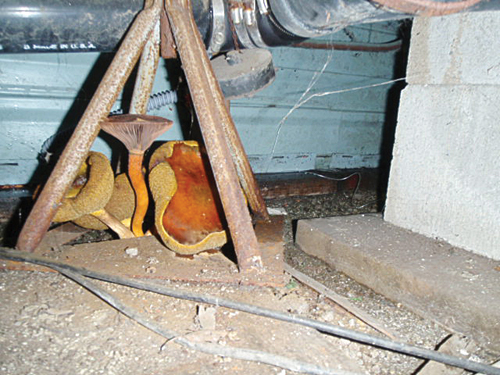 I found this under a mobile home near a jack stand. Like we were told in biology 101: "Only moisture and a humid climate is needed for fungus to grow."
Gary Tucker
Tucker Inspections
Emeryville, Calif.
R.I.P. Sparky : (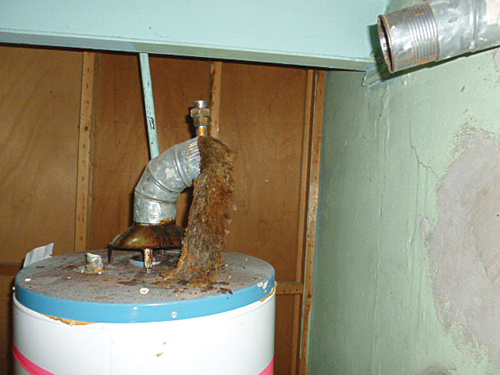 Yes. That's a squirrel. Not the best place to store nuts for the winter.
Bob Bowling
Buyer's Protection Group
Livonia, Mich.
Home Depot card revoked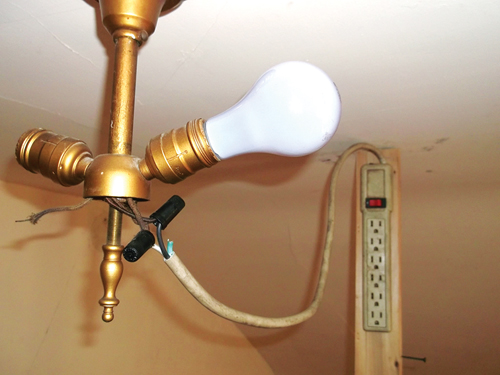 Some people just should not be permitted to shop at the big-box hardware stores.

Matthew Steger
WIN Home Inspection – Elizabethtown
Elizabethtown, Pa.
Suddenly, I feel like having spaghetti for dinner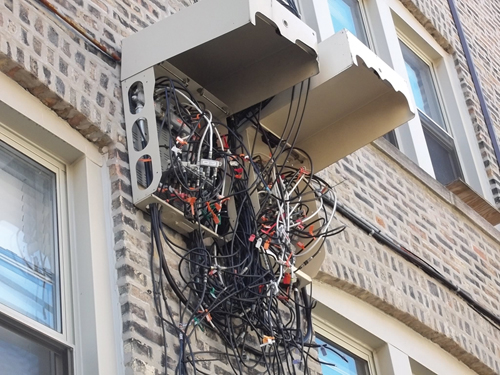 Whose cable TV belongs to whom?
Mark Lozeron
HouseCall Inspections
Chicago, Ill.
Challenge: Find the beer bottle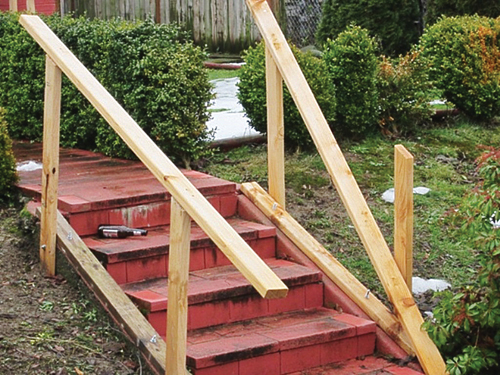 I guess if you're going to drink, you need a safety handrail.
Brad Cyrier
Bradford Inspections
Sumner, Wash.
Rustic and shocking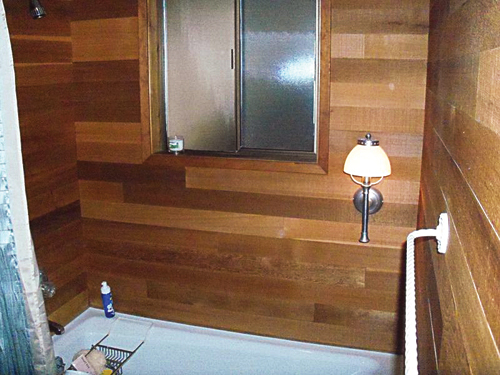 This is a rough-sawn cedar shower enclosure with a light. Shocks and splinters at the same time.
JJ Greive
Home Inspections of Puget Sound
Seattle, Wash.

A hair-raising barn raising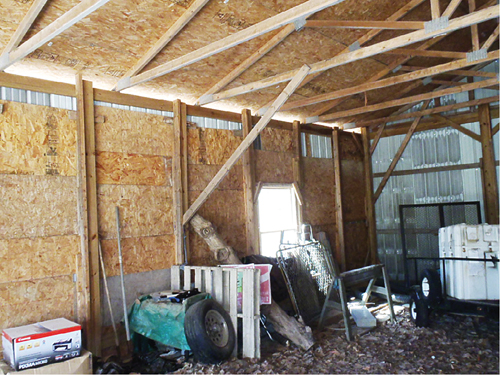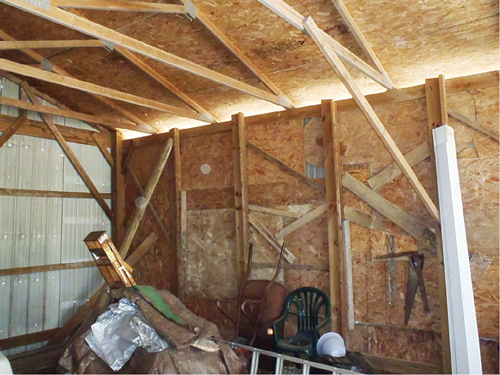 This is the framing of the interior of a pole barn with 2x6s and scrap nailed together with trusses sitting on top of the mess. I call this "homeowner engineering at its best." Here are step-by-step instructions on how to build your own:
1. Find someone tearing down his pole barn.
2. Take anything larger than 2ft. by 2ft.
3. Buy some trusses and have them delivered.
4. Make your own support poles with a couple 2x6s (cheaper that way so you can make more).
5. Stick the "poles" in the dirt and nail all the pieces together.
6. Top it off with some trusses and shingles.
7. Voila! A pole barn.
I pushed on the side wall and the whole building shook because they forgot any real cross-bracing for the trusses and side walls.
David Maudlin
Indy Pro Inspection Service, Inc.
Carmel, Ind.