"Good leaders must first become good servants." — Robert Greenleaf


"The function of leadership is to produce more leaders, not more followers." — Ralph Nader
It has been an honor and pleasure to serve you as ASHI President throughout 2018. ASHI has had a very productive year and is well prepared for the years ahead. I know that Scott Patterson, ASHI's incoming President, will continue to advance our Society when he assumes the helm during InspectionWorld® in San Diego.
ASHI must follow a continual path of improvement, which can only occur with fresh insight, new ideas and a healthy infusion of energy. These insights, ideas and energies will come from new leaders, and most of these new leaders will come from people in younger generations. Let's look at past and present generations so we can understand why.
Experts say that the U.S. President elected in 2024 will be the first to be elected by a majority of people who are from either Generation X, Millennials or from Generation Z. Similarly, ASHI is facing the same shift in its membership numbers.
Note: As you read the following information about each generation, keep in mind that these are only generalizations; however, it is often true that people of similar ages and who are in similar stages of life do share a number of personality-based qualities like those outlined here.
Baby Boomers, born between 1946 and 1964: Like many of my fellow ASHI members, I am a Baby Boomer. Some common characteristics of members of this generation include having a strong work ethic and being self-assured, independent, competitive, resourceful, mentally focused, team-oriented, complacent and disciplined.
Generation X, born between 1965 and 1981: Common characteristics of Gen Xers include being resourceful, self-sufficient and independent. Gen Xers tend to value freedom and responsibility in the workplace and disdain hierarchal authority and structured work hours.
Millennials, born between 1982 to 1997: Currently the fastest growing segment of the workforce, Millennials' common characteristics include being tech-savvy, family-centric and achievement-oriented. Millennials also tend to move from job to job. b
Generation Z, born from 1998 to today: Common traits of members of Gen Z include growing up with the internet and cell phones; being racially diverse, independent and justice-minded; and being open to discussions of faith.
"Nearly all men can stand adversity, but if you want to test a man's character, give him power." — Abraham Lincoln

Just as the overall population shifts toward younger generations, ASHI also is experiencing a shift in its membership. In 2018, ASHI leaders brought on James Thomas, a Gen Xer, to be ASHI's Executive Director. James is introducing ideas that will move our Society forward and prepare us for the future.
The "guard" is changing and we need you. I implore the members of ASHI's younger generations to get involved at both chapter and national levels. Your participation and insight will keep ASHI strong and vibrant while the Society continues to serve all of our members.
I do not mean to say, however, that only young ASHI members should serve. Those of us who are experienced should continue to lead in diverse ways, including by mentoring and training new home inspectors who are joining the profession.
Together, as the American Society of Home Inspectors, let us all serve in appropriate ways and focus on helping ASHI reach new heights of achievement. Thank You
This is my last message in the Reporter. I would like to thank ASHI's officers, directors, staff members, committee chairs and members. Without you, this year would not have been a success. Most importantly, I extend my sincere appreciation to my wife, Mariana, who has supported me these past seven years.
Again, I thank you for the opportunity to serve you as ASHI President. Mariana and I wish each of you nothing but the best. May God bless you, your families and ASHI.
"Do the right thing, it will gratify some people and astonish the rest." — Mark Twain
"Right always prevails." — Forrest Lines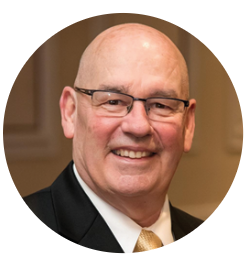 ASHI President, Tim Buell