Season Greetings, Everyone
Can you believe it? Another year has flown by just like that. I hope you all had a prosperous year filled with wonderful memories.
Speaking of memories, last year around this time, remember how ASHI launched its first Holiday Homes Contest? Well, we had such a great response that we've decided to do it again this year!
To mix things up a bit, this year we've partnered with ID Energy to create a "green" holiday home. Two lucky winners will receive a complimentary one-year ASHI Membership and ID Energy's Fast Track Package, which includes SIM training, virtual mentorship and five QAs.
Check your mail—you should have already received the 2018 ASHI Holiday Postcard (shown below). Once you have it, just follow these easy steps:
Build the house: To watch a how-to video, you can visit either our YouTube channel– (www.youtube.com/ASHIHQ) or the ASHI
website (www.homeinspector.org).
Take a picture of your ASHI Holiday Home (see the samples of last year's entries for inspiration).
Post your photo on Facebook, using the hashtag #ASHIEnergyHome, so we can keep track of all submissions.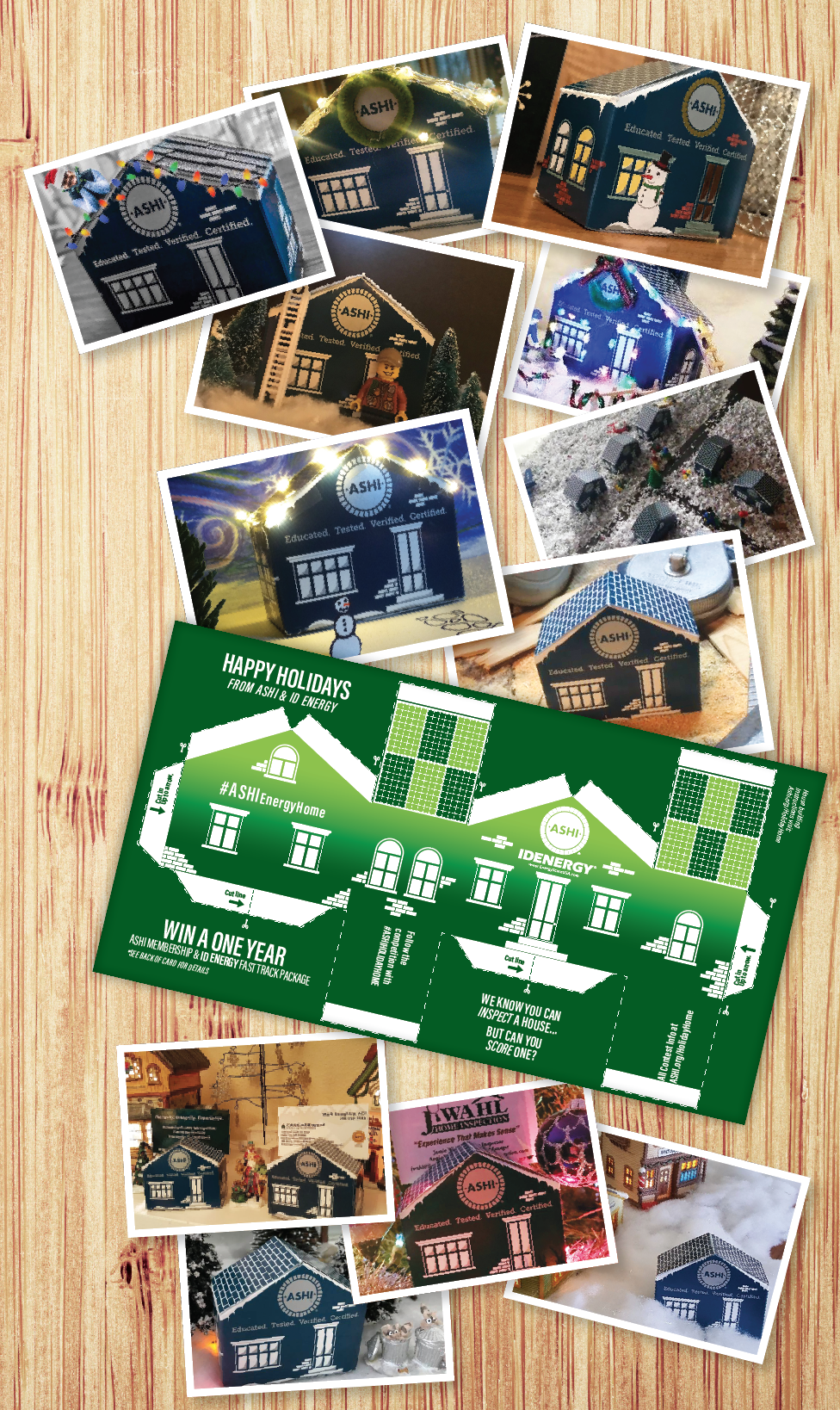 We look forward to seeing all the submissions that come to ASHI Headquarters. If you have any
questions about this contest, please contact us at membership@ashi.org or 847-759-2820.
Again, Happy Holidays to all! We thank you for being a valued member of ASHI.