Sweet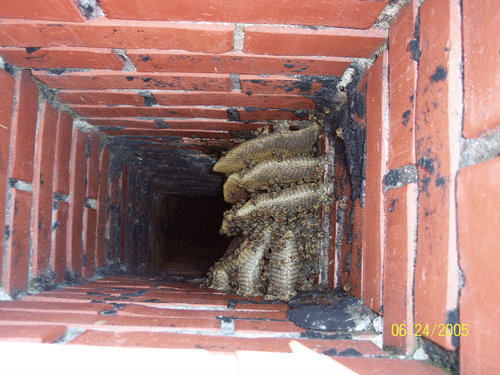 "Bee" careful when looking down chimneys, especially on an old two-story farm house with a steep pitched roof. It was quite a surprise to find honeybees. Usually, we encounter wasps, hornets, racoons, etc.


Jack Harper II
ProTection Inspection, Inc.
Sanford, Mich.

Dogged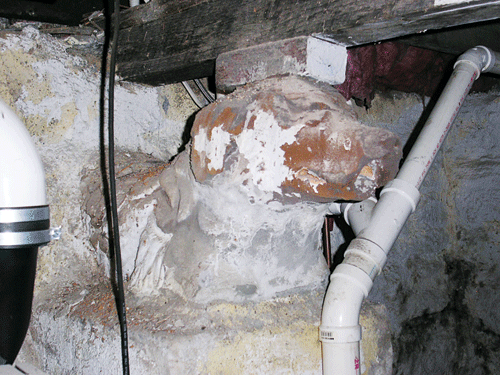 What? A DOG holding up the kitchen floor?



Randy Via
C.L. Gleich & Associates Home Inspections, Inc.
Columbus, Ohio
Sleepytime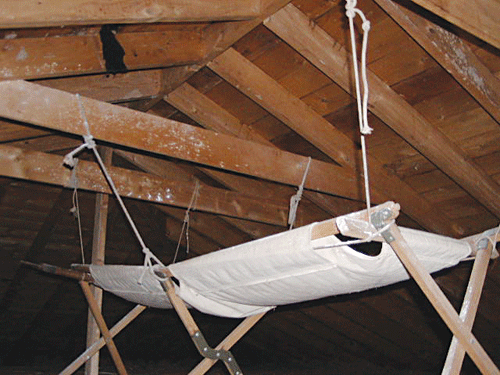 Someone suspended this cot from the rafters, presumably to collect rain water. "After I finish this inspection, I think I'll take a little nap in the attic."


Eric Brown
Heartland Inspection Services, Inc.
Indianapolis, Ind.
Nuttin' wrong?
These came from the same house where I was told at the beginning of the inspection, "You ain't gonna find nuttin' wrong with this ol' house."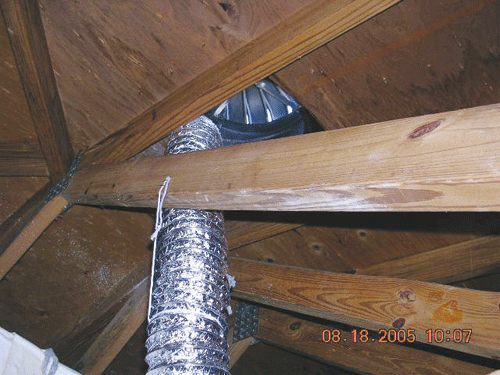 Dryer vented through roof turbine.
Disposal wired with extension cord.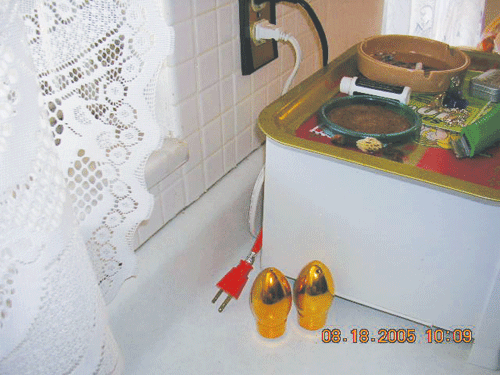 Other end of disposal cord.



Dave Cook
Fl. Gulf Coast Home Inspections
Ft. Myers, Fla.
Some plumber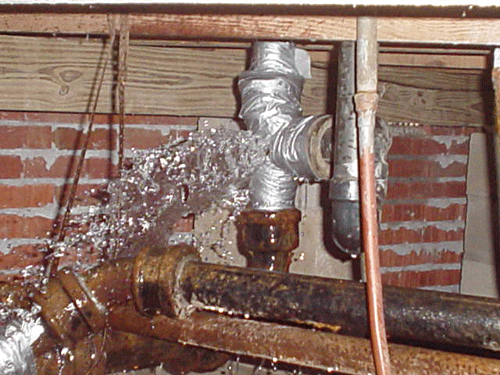 The owner of this house swore he had a plumber FIX this leak under the house.


Don Carnathan
Central Mississippi Home Inspections, LLC
Jackson, Miss.
No exit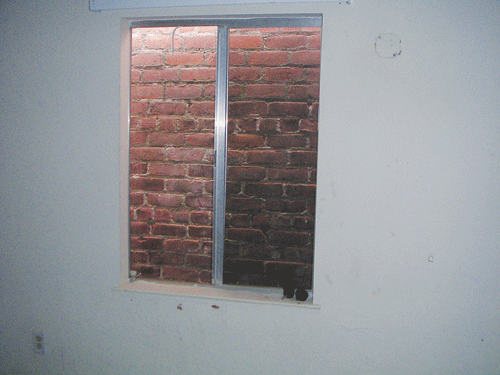 Attached is a photo of a bedroom window where emergency egress was not
considered.


Corey Folsom
Corey Folsom Home Inspector
Ben Lomond, Calif.

Another dead animal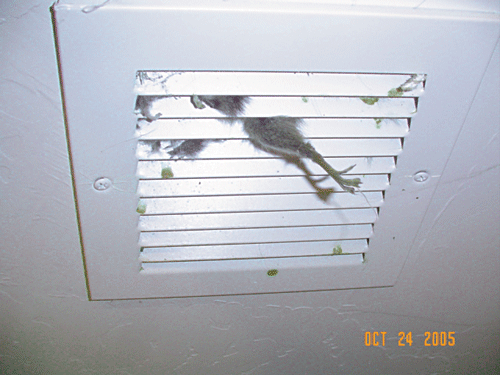 Is it a bird, plane or rodent stuck in a vent? I found this on the interior wall of a mechanical room.
Dennis Pinciaro
All American Home Inspections High Country LLC
Sedona, Ariz.
Just a suggestion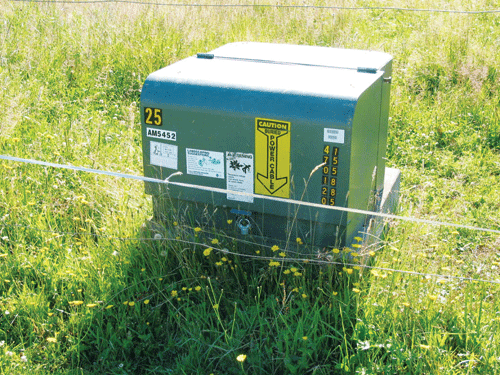 I came across this rather dangerous condition while inspecting a house up in Ferndale, Wash. The wide shot is of a transformer box on the property site. The white line running through the middle of the photo is a hot electrical line for an electric horse fence within 3 feet of the box. The close-up is of the sign on the front face of the transformer cover.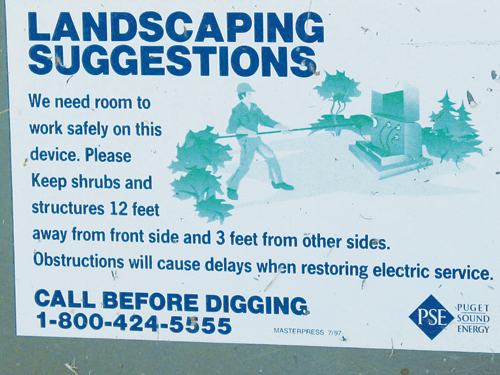 John Wagner
House to Home Inspections
Bellingham, Wash.