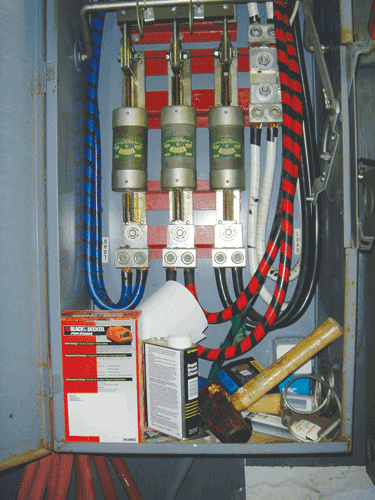 Storage problems
Store nails, hammer and solvents where- ever you can.
Lawrence Ubell
Accurate Building Inspectors
Brooklyn, N.Y.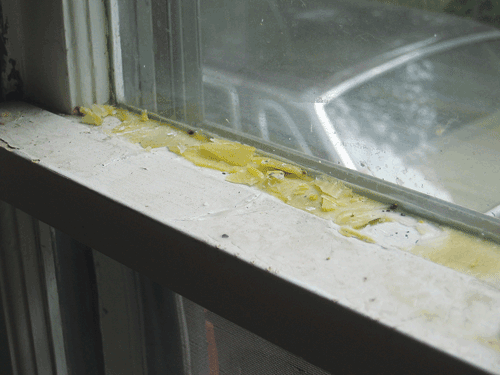 Double yuck
What is the substance that is on the window sash? Hint: it's not soap, wax or glue.
Believe it or not, it's an accumulation of cat urine from 26 cats that lived in the house. They also caused the damage done in the electrical panel by urinating on the floor in the room just above it.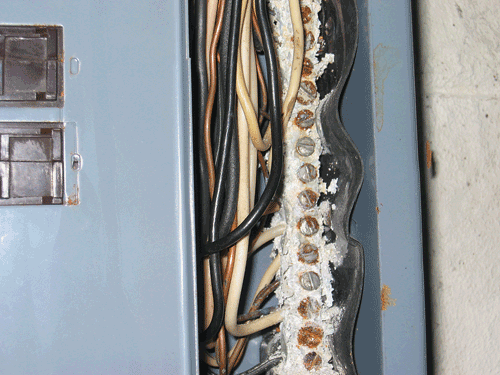 Lon Grossman
Technihouse
Inspections, Inc.
Bloomfield Hills, Mich.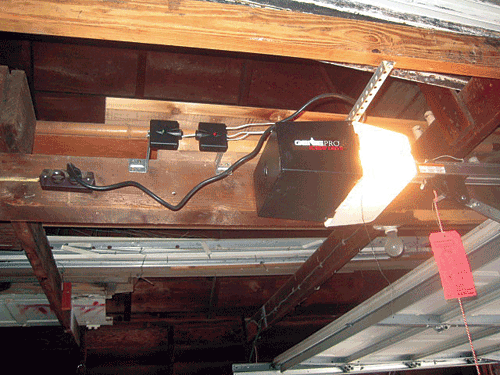 Seeing eye to eye
Never say you've seen it all because that's when someone will make a liar out of you. The seller
insisted that the photo eyes are indeed lined up,
or the door would not have functioned.


Tony Smith
House and Home Inspection Services
Cedar Rapids, Ia.


Pray
This is another way of protecting the electrical system.
Corey Folsom
Corey Folsom – Property Inspector
Ben Lomond, CA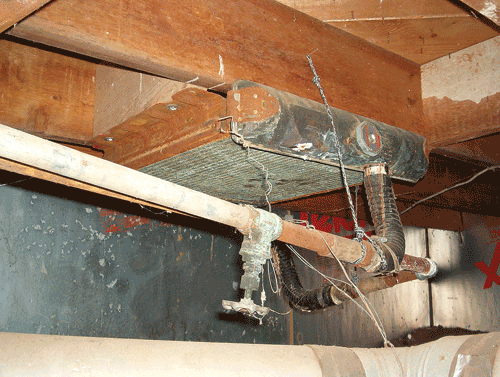 Another automotive heating system
You're looking at some fine Ozark engineering. Yes, that is an automotive radiator attached to floor joists with hot water piped to it. All the pipes and the wood-burning boiler were constructed of recycled components from who knows what. And this is only what I could see. The system never did function to their satisfaction. I wonder why?
Scott Sharp
Guardian Home Inspections LLC
Springfield, Mo.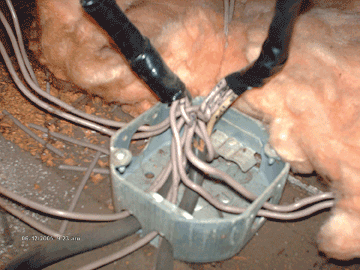 But why?
Yes, that is telephone wire being used to power 120v lights.
Thomas Maloney
Goshen Inspection Service
Worden, Ill.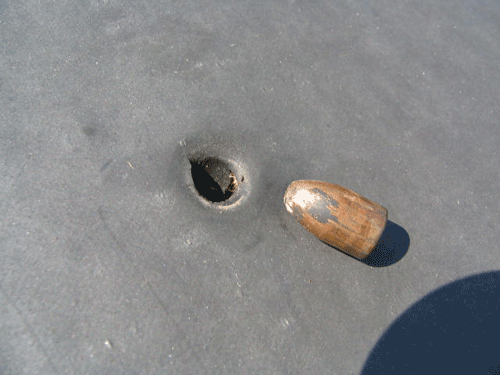 Q & A
Q: What do you look for while inspecting a rubber roof?
A: Bullet holes, of course.
Val Sarko
Reliable Inspections
Reading, Pa.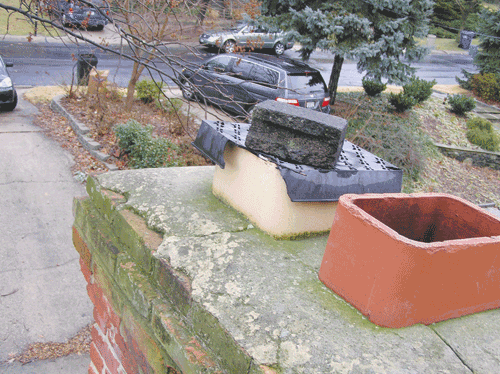 Danger
The attached photo is a chimney top above a fireplace. Most chimney caps have metal spark arresters. This one keeps the leaves out, but because it was a plastic crate and would be highly combustible, I called for its removal. Not a good idea.
JD Grewell
J.D. Grewell & Associates, Inc.
Silver Spring, Md.