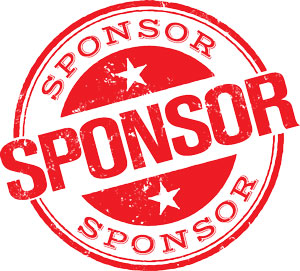 Working with real estate professionals can be an important part of marketing for home inspectors. Not all home inspectors choose to market themselves to the real estate community, but if you are one who does, the tips provided in this article will help you navigate one of the more common scenarios: event sponsorship.
Being asked to participate in or sponsor an event can feel like an honor or an obligation. We think you should look at it as a marketing opportunity. In this article, we will focus on responding to a golf tournament sponsorship because it's a common request. However, the principles can apply to any type of event.
Strenthen Relationships and Open New DoorsSponsoring a golf tournament can reinforce existing relationships and create new ones. If you circulate comfortably in large groups, sponsoring this kind of event may be a perfect opportunity for you to network. But even if that's not your style, don't worry, sponsoring a golf event can still work for you.
Be Visible
The event may get you lots of attention or your name may get buried in a list. It's easy to get lost in the shuffle, but you can use these tips to make sure that doesn't happen to you.
Do it Your Way
Event organizers will often ask you for something specific, but you can be creative. We don't think you get a great return from buying a foursome or sponsoring a hole, although that is often the first ask. Let's look at some other options.
Contests and Prizes
We like contests because you usually get to give a prize at the banquet, which is a great opportunity to get noticed. We particularly like contests in which you get to interact with everyone at the event. For example, sponsoring a putting contest after the round of golf is great because people are generally relaxed and feeling social. It's easy because there is something to talk about and it's a low-stress activity. It's effective because you get to spend time with each group as they come off the course.
Another good option might be to sponsor a closest-to-the-pin contest. This gives you a chance to explain the contest on the tee block and have someone at the green to measure and place the marker — giving you two chances to interact. We also like to provide a small gift or refreshment for the groups as they come through. For example, you could give the participants premium-quality golf balls with your logo or ice-cold water in thermoses with your logo. This approach allows you to spend time with each group and to announce the winner at the dinner.
It often makes sense to double your exposure by giving two prizes. You will meet two new people, and you'll get more time in front of the entire group when you're handing out the awards at the banquet. One approach is to set up one category for men and one category for women. You get to make the rules!
Take a Photo!
Whether it's a putting contest, a closest-to-the-pin contest or something else, we encourage you to take a photo of each group as they go through your station. Sending participants a copy of their group photo, printed and framed, courtesy of your company, is a great way to turn a one-time event into a durable memory.
The Gift
A noteworthy gift can provide good returns, especially if you are able to announce the winner and say a couple of words about your company. You will have the attention of the entire group and, if the gift is memorable, the effect can be very positive.
The gift can be anything from the latest electronic device (for example, an Apple watch) to a high-quality golf club (for example, a driver, wedge or putter) or a top-of-the-line golf bag with your company's name appearing subtly.
Also, a free home inspection makes an interesting gift. This gift offers some obvious business-building possibilities. Mention that the winner can use it for their own home or for any client they choose. Create a certificate and put it in an attractive frame.
Buying a Foursome
You may have no choice but to buy a foursome. Invite three real estate agents to be your guests — try to find one person with whom you work already and two others who would be new clients for you. It's great if the two "others" are friends of the first person you already know. Buying a foursome works best if you enjoy golf and people. One downside is that you will be spending several hours with only three people, thus concentrating your marketing efforts.
At the Dinner/Banquet
Most golf tournaments end with a meal, awards and a few speeches. This may be the most valuable time for you. If you can circulate comfortably, that's great. If not, standing at the bar before and after dinner is often a good strategy. You might offer to buy someone a drink, if appropriate. (Be careful not to overserve yourself, of course — it's a business event.) Before the event, ensure with the event organizers that you will be awarding the prizes you have donated. When it's your turn to speak, remember that it's okay to mention your company and what you do, but be sure to keep your comments brief so you don't abuse the privilege and alienate your audience. Make sure to ask someone to take photos of you giving the prizes to the winners.
After the Event
Make the most of your experience:
Send the photos you took of each group of golfers to each attendee and the photos of you presenting awards to the winners to each award recipient.
When you send the photo, include a letter in which you offer to do an office presentation that provides some information of value to salespeople.
Send a handwritten note thanking the organizers, other sponsors and important people.
Post a summary of the event (with photos) on your social media feeds and your website.
Congratulate the winners publicly.
Make sure people know that you supported the event.
Conclusion
Your business may grow itself without much effort, but most businesses don't. Sponsoring events can be an easy and comfortable way to connect with many real estate professionals. It requires a marketing investment of both time and money, but the returns can be great. One last thought: Growing your business doesn't happen overnight. It takes time for people to get to know you and feel comfortable with you. Think long term and persist with patience.