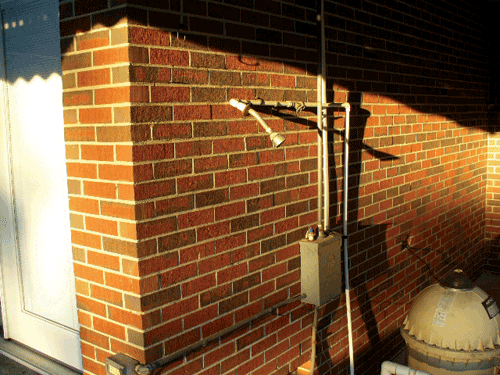 Nothing feels better than a good shocking shower before going for a swim.
Stephen Wilson
Professional Inspection Services, LLC
Columbus, Ga.

The environment is so overated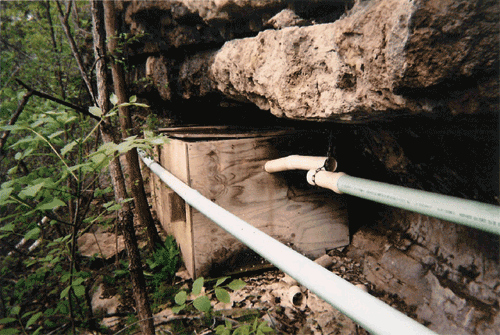 This is a plywood septic tank on the banks of a river. Notice the inlet pipe has been disconnected—I guess the tank didn't work as well as they thought it would. Interestingly, the real estate agent, owner and county officials did not seem to care, and it is still in use today, as shown on this photo. Float trip, anyone?
Kevin Sullivan
Eagle Eye Inspections, Inc.
Washington, Mo.
Classy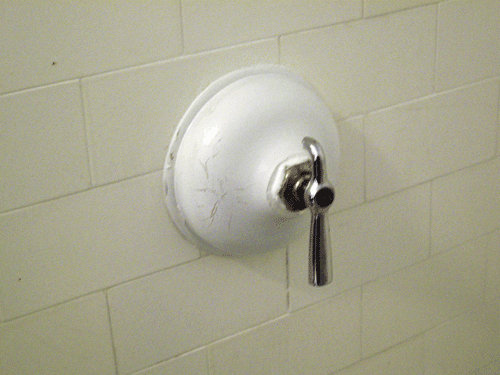 This is a creative use of a toilet plunger. The tub diverter body is a rubber toilet plunger, painted white. This was found in a 120-year-old, $750,000 home that was just rehabbed.
Tom Quinn
Quinn Building Consultants
North Dartmouth, Ma.
Shorty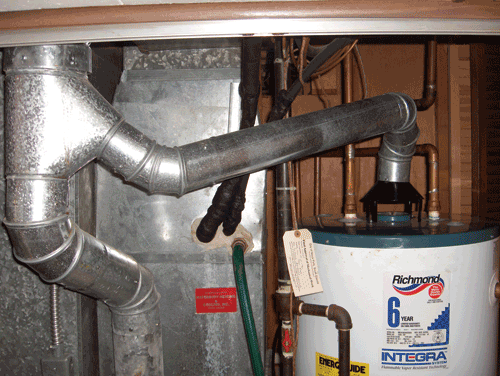 Gee, do you think the old water heater was shorter?
Kim Thormodsgard
Thor Home Inspection
Sioux Falls, S.D.

Fantraption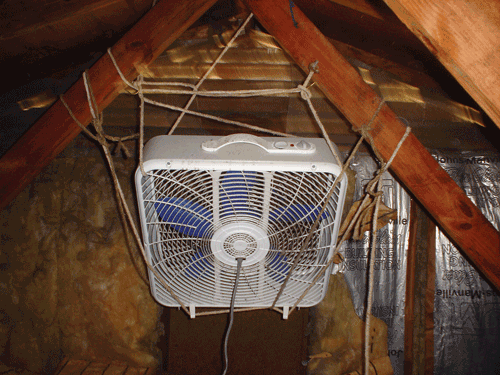 Here in Virginia, no matter how you hang it, an attic fan is an attic fan.
Dan Gartrell
Homestar Real Estate Services, Inc.
Gainesville, Va.
Treed house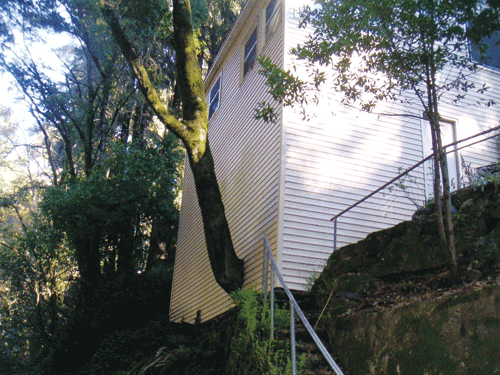 Here in California, we love trees! We would rather just build the house around a tree. But, does the tree add safety or stress to this steep slope?

Corey Folsom
Corey Folsom – Property Inspector
Ben Lomond, Calif.
Roof vent periscope
Dive! Dive! Dive!
Shane R. Pouch
Outlook Inspection Services, Inc.
Olathe, KS

The plumber did it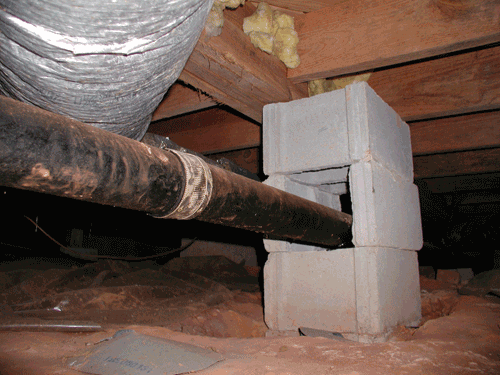 Here is a picture of a concrete block pier that has been field-modified by the plumber. The seller could not understand why it needed any additional support. "It's been that way for 40 years and we have not had any problems."

Rod Harrison
Christian Building Inspectors, Inc.
Duluth, Ga.