We are beginning a new decade, and opportunities are at the horizon. Many of you have been part of ASHI for 10 years or more, while others are brand new to our association. The ASHI team is thankful for the opportunity to have such a vast membership filled with experience and new ideas.
ASHI has been around for 44 years and has seen much change throughout that time. We continue to strive to better our services, to help our seasoned inspectors remain relevant and to assist new inspectors to rise to the next level.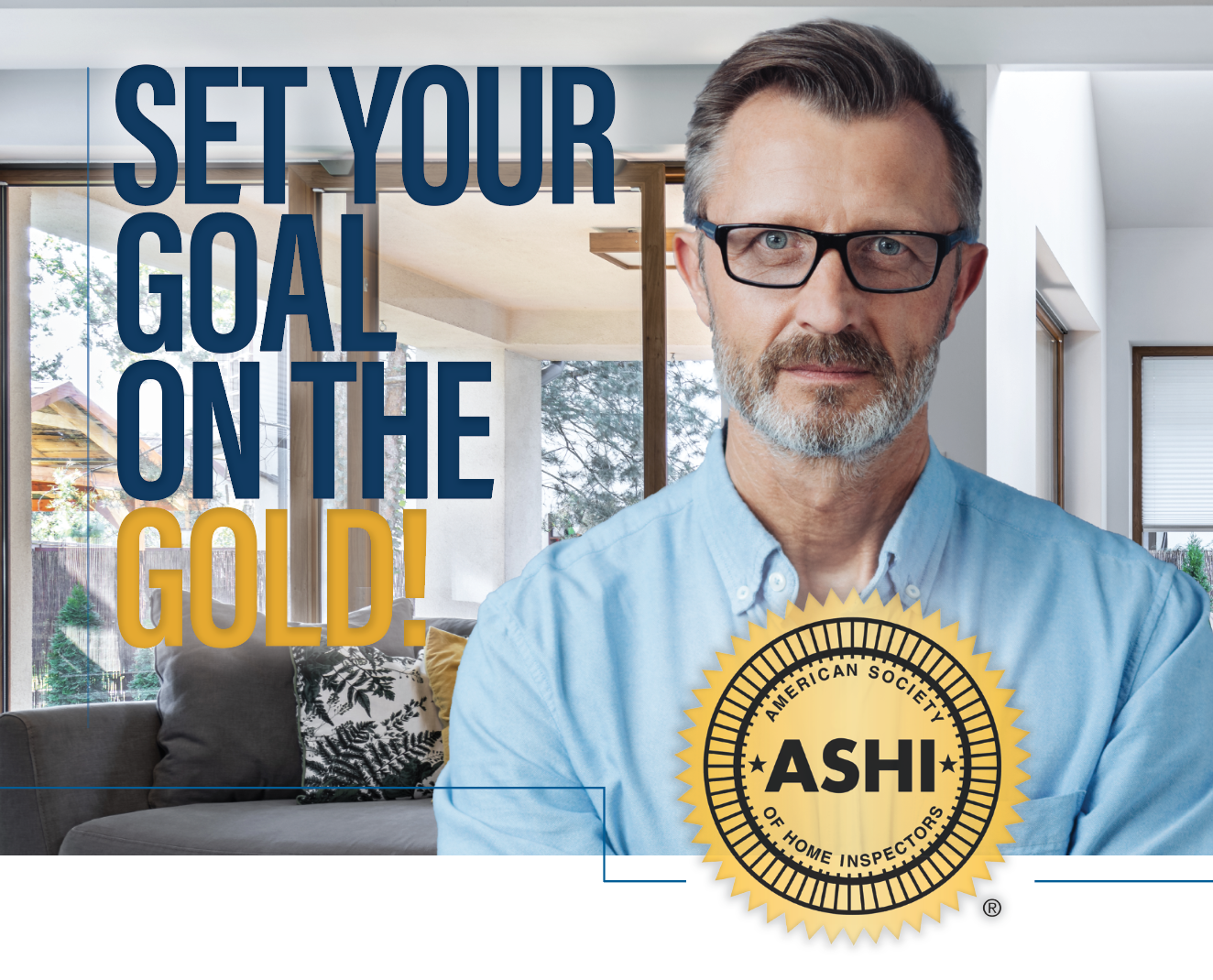 With every new year, we make new resolutions and set new goals. Some are for personal growth, and others are buisness endeavors and budgets. For us, as our ASHI Mission statement states, our goal is "to set and promote standards for property inspections and to provide the educational programs needed to achieve excellence in the profession and to meet the needs of our members."
The goal of the ASHI Membership Department is to help our members move up to the ASHI Certified Inspector Level and to educate all members on the importance of being an ASHI member. So, let's dive in!
What is an ASHI Certified Inspector?
An ASHI Certified Inspector is a member of ASHI who has fulfilled the following requirements:
Taken and passed the ASHI Standard of Practice and Code of Ethics module;
Passed the National Home Inspector Examination (NHIE);
Completed a verification process to ensure that the ASHI Standard of Practice and Code of Ethics are being fulfilled; and
Completed at least a minimum of 250 home inspections and had an affidavit notarized that the inspector has indeed completed that minimum number of inspections.
Once the ASHI inspector has fulfilled these requirements, the inspector receives a certificate and a membership badge that recognizes the member as an ASHI Certified Inspector (ACI). The certificate bears the seal of the National Commission for Certifying Agencies (NCCA), which accredits certifications for many professions, including mechanics, nurses and home inspectors. It is a true certification that ASHI Certified Inspectors receive, and it should be a source of pride.
Besides being able to use the ASHI gold logo and the acronym ACI after your last name, what does this certification mean? To the ASHI community, it means that you are interested in growing your business and the profession. But what does it mean to a client who may not know what ACI stands for? Well, we hope that you as an ASHI member will understand and share the importance of having that key differentiator—and explain to your clients why "ACI" sets you apart from your competitors who do not have it after their name.
An ASHI Certified Inspector not only has completed the basic requirements for the state, they also have voluntarily decided to join an association that requires a minimum of 20 continuing education hours a year. In addition, they have passed an exam that can take up to four hours to complete and that covers all spectrums of home inspection. Other requirements also have been fulfilled. Clients should know that when they hire an ACI, they are hiring an inspector who is seasoned and continues to gain more expertise in the profession.
In states with licensure requirements, being licensed is the minimum not the maximum—this is why it's even more important for home inspectors who work in these states to become ACIs. By doing so, you demonstrate to your clients that you are an expert in the field who can help them make the biggest purchase of their life. All ACIs should communicate this information to your potential clients and real estate agents. The gold seal means something!
Set your goal on gold for 2020
To all ASHI members who have not reached ACI status, I challenge you to reach ASHI Certified Inspector status and to make it happen this year. Every year, ASHI recognizes approximately 250 members who achieve ASHI Certified Inspector status. Let's make that number even higher in 2020.
How can you start?
Prepare for and sign up to take the NHIE.
Book inspections so that you hit the 250-home inspection mark.
Submit your home inspection reports through the verification portal.
Take action and get it done—we are here to help you along the way. ASHI chapters can also help you with the process, so reach out to your local chapter and speak with those ACIs who have been doing home inspections for years and are willing to help you get there, too.
We want ASHI members to be the best and the home inspection profession to be elevated to the next level. Take this challenge and make it happen! It's your year, and ASHI is here to help you reach that goal.