Home inspectors are on the front line to provide peace of mind to servicemen and servicewomen when they are away from home. Knowing that their home is safe for their family helps to eliminate worry. As a home inspector, you can be on the front line of support with your inspections by reassuring your clients what is safe and what needs attention.
Offering a discount on inspections to military personnel is one way to demonstrate your support.
Eliminate Worry
Have you ever been on vacation and wondered what was happening with your home? Imagine being overseas or in combat and hoping all is well at home, but with a nagging worry at the back of your mind.
When you follow the ASHI Standard of Practice to inspect a home, your client knows that you will identify everything that is in good shape and tell what steps are needed to remediate any weaknesses. When you identify small finds that could turn into big problems, you are helping to keep the home safe. From an outdated, nonfunctioning smoke alarm to a foundation crack, your expertise helps a family prevent disasters.
When you find a minor problem that could turn into a big nightmare, your finding prevents the home from deteriorating. For example, catching a small water leak before it softens a floor or promotes mold growth can reassure the family that your inspection provides the preventive value they need to live in comfort.
For you, it may be just another home inspection, but for the family, you are creating peace of mind.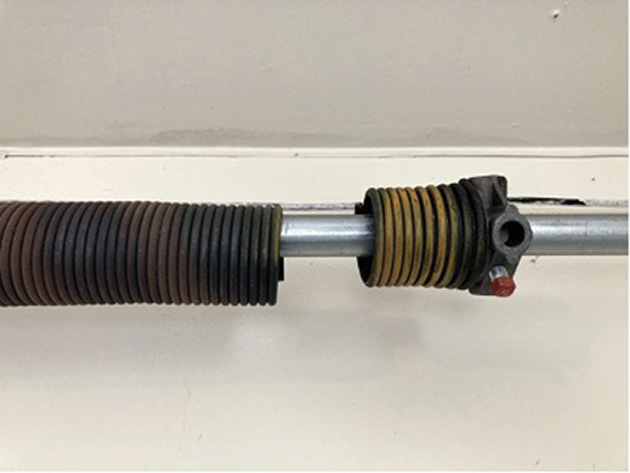 Show Your Support
Going the extra mile is one of the best ways to show your support. Show your support with small actions. Go with a desire to serve.
Offer a discount to clients who are serving in the military or are veterans.
Thank them for their service at least twice, once when you meet and again before you leave.
Be proactive by asking clients if they have any concerns about the house.
Be proactive again by fixing the really small stuff. If a doorknob or hinge is loose, just fix it. If a window screen popped out, set it back in.
Support the family through thoughtful and helpful acts. There are many simple, small acts you can do to show your support to service people and their loved ones. Do the little things you can to help them:
If a p-trap is loose and slightly leaking, quickly tighten it up.
If the bikes in the garage are stacked up against the water heater, move them all and set them up.
If the garbage cans are on the street, put them away.
Pet the dog and cat.
Say hi to the kids.
Honor those who served and those who have returned home. Because many veterans may live with some form of combat stress, be sensitive to their needs. Avoid slamming doors or making loud noise. Let them know how your inspection will keep them safe.
Be a mini-hero for a day. Show them you are aware and care. Be of service.
Be on the Front Line for Your Community
As a home inspector, you help to provide security in your communities. Every veteran and every service person has donned military gear for our protection. Your experience and knowledge can serve others by making sure that homes are a safe environment for living.