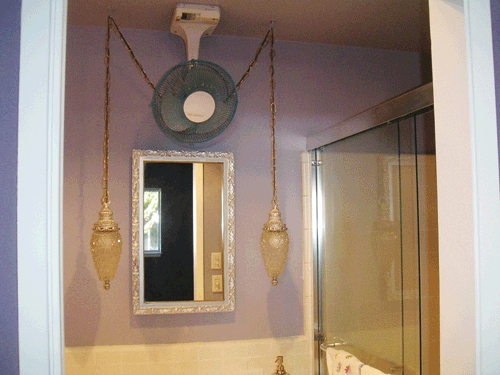 This is a nice clean bathroom fan installation. It is wired to the wall switch and I don't even know how they attached it to the ceiling. It even doubles as a hair dryer because it blasts air in the face of the person in front of the sink. Nice......
Corey Folsom
Corey Folsom - Property Inspector
Ben Lomond, CA
A cozy fire hazard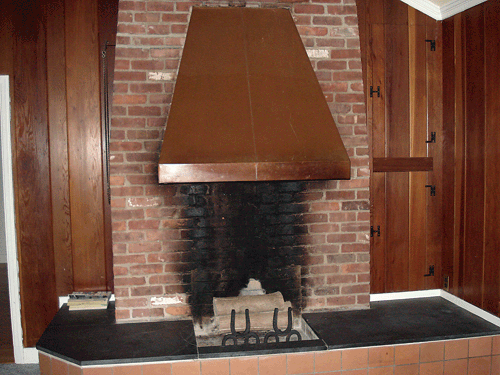 This picture is of the exterior of a chimney that has been enclosed by an addition. The fireplace is built on the exterior side of the chimney, with the "hood" loosely attached to the brick. But not to worry. The homeowners used silicone caulk on the seam openings. A damper door was installed near the top of the hood, with a pull chain to open and close the vent. It is quite the engineering feat and very unsafe. As you can see by the photo, it was used often.
James Quarello
JRV Home Inspection Services, LLC
Wallingford, Conn.
Bother-in-law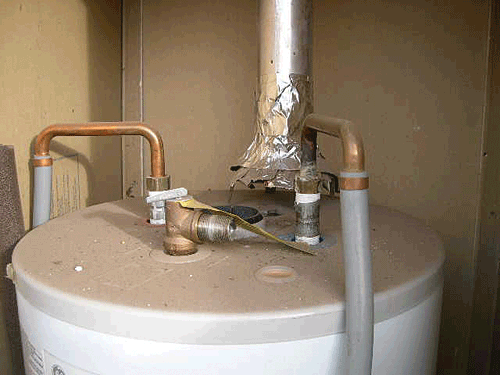 This is the quote from the seller in whose manufactured home the installation was observed: "My brother-in-law installed the water heater. Is there anything wrong?"

Jim Sutton
Mountain View Home Inspections, Inc.
Flagstaff, Ariz.
Hmmmm...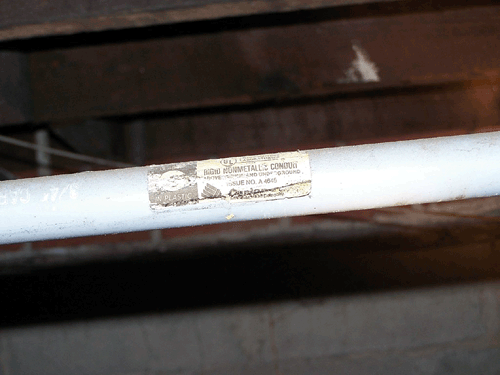 This is a water supply line running through the crawlspace of an apartment building utilizing plastic electrical conduit. Must be a recent change in the plumbing code.
Peter G. Hitt
A-2-Z Home Inspection Services, LLC
Jacksonville, Fla.
Death's staircase
These balcony stairs were added to let the dog out! I hope no one sleepwalks.
Ed Massart
Speaker of the House
Glen Ellyn, Ill.
Scorched!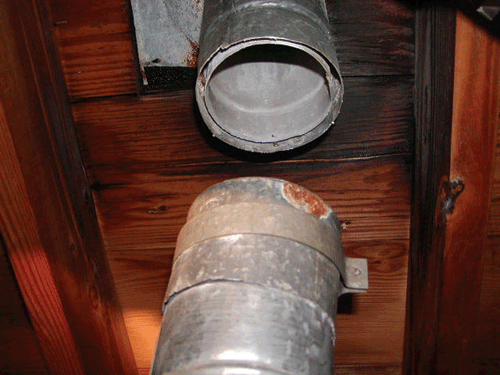 Want to know what happens to wood framing when it is within 2 feet of the furnace exhaust? The wood becomes charred. I was shocked the house had not caught fire. A few inches to the right and we could have had s'mores.
Brandon Dyles
Picture Perfect Inspections
Bartlett, Tenn.
Another cozy fire hazard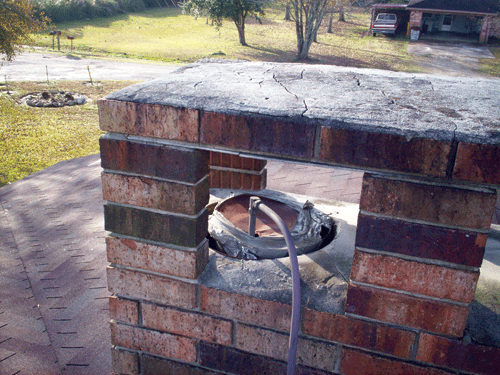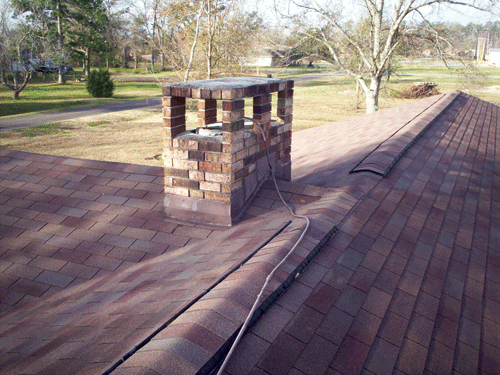 I saw this from ground level and could not believe it. I'm sure glad I accessed the roof. The owner stated that his wife wanted gas logs and this was the quickest, easiest way to install them. That is duct tape securing tin plate at top of flue!
Andrew N. Fugett
Andy's Inspection Company
Jasper, Texas
And now...a moment to appreciate spring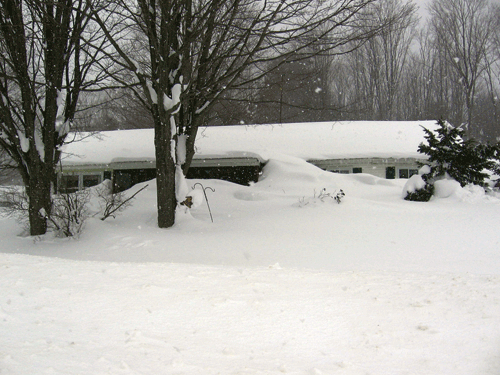 Winter home inspections, Upstate New York-style.
You don't walk around the house, you "snow swim." At least you don't need a ladder to access the roof!
Dave Hartpence
Cornerstone Building Inspection, Inc.
Liverpool, N.Y.