Readers of this column—including attendees of InspectionWorld® in San Diego, for that matter—know that delivering the US Department of Energy's Home Energy Score (HES) is becoming a viable and profitable service for home inspectors working across a wide range of business models. Many business owners have jumped through the DOE's hoops to become Home Energy Score Certified Assessors™ after deciding that it's worth the trouble—that the benefits to their businesses in increased sales, better networking and higher customer satisfaction represent a net "win" when compared with the inevitable effort of taking on a new service.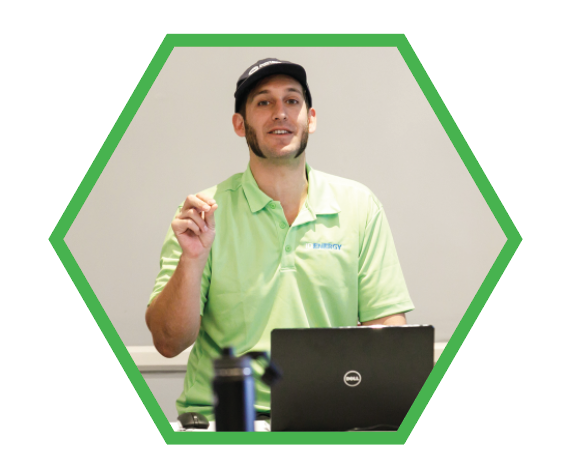 Every business owner knows that cost-benefit ratios like these can "tip" when either the benefit side changes (when homebuyers' awareness levels shift, for example, or when policies are adopted that encourage the disclosure of energy usage at point of sale) or when the effort required to provide that service is substantially impacted. Important shifts are happening on both of those fronts right now, and this article will focus on the latter part of the equation—on what the DOE and ASHI's partners have been working on to make the Home Energy Score a much easier service for home inspectors to deliver.
There's (finally) an app for that!
If you were at IW in January and walked past the ID Energy booth, chances are good that you were drawn into the enthusiasm tractor-beam created by Brent Loya as he demonstrated the new Home Energy Score app now being used by ASHI HES Assessors. "We've been developing the app since last year's InspectionWorld® in response to the huge demand for it," he told us during a much-needed break, "…and it's finally here. You won't believe how easy it makes delivering a Home Energy Score!"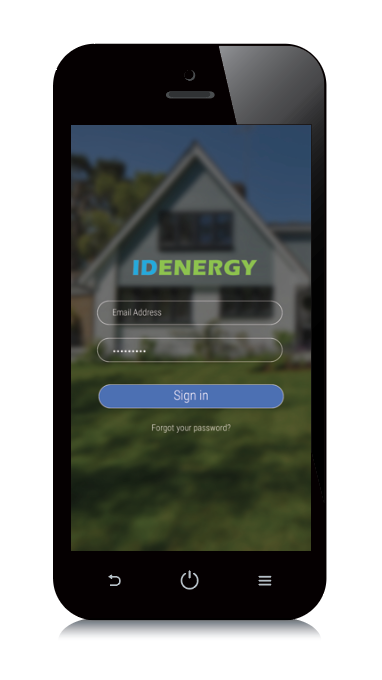 ID Energy took its extensive experience with both the DOE program and the home inspection industry to develop a handheld tool that pares down the process to generate a Score to the bare minimum, shaving off many unnecessary steps along the way. "The DOE's Scoring Tool is a great platform," Brent told us, "but there are so many redundant extra steps. We built in a lot of the required calculations already, which really speeds up the process and lets the inspector hand over the HES Report right there on the first visit if they want to." The ID Energy team told us that they're preparing for a surge in demand from ASHI home inspectors since many have been waiting for the "drop" of this time-saving app as the decisive factor in their own cost-benefit equations.
Convenience for clipboarders, too
There are plenty of inspectors among us who continue to swear by the timeless reliability of pen and paper, and the DOE wants to show that these inspectors aren't being left out of the simplicity loop. Collaborating with ID Energy, the Home Energy Score team has created a one-page sheet that contains every item needed to generate a Score, arranged in a way that makes the most sense for an inspector's work process.
The multi-page "data collection sheets" that have been a part of the program from its earliest days required a lot of shuffling (not to mention a lot of trees), and the DOE tells us that the new sheet will deliver the kind of at-a-glance simplicity that inspectors deserve. The back of the sheet can be used for sketches and notes, and the whole layout is designed to correspond to the "paperless" software used by ID Energy so that clipboard-based inspectors can breeze through that part of the process as easily as inspectors who use the app.
Less red tape from the Feds
It's a true cause for celebration whenever the federal government makes things less complicated, so we have to give credit to the DOE where it's due. The latest version of the HES Scoring Tool, released in February 2019, does exactly that by simplifying a few formerly cumbersome functions for Assessors. Inspectors who get on board this year won't notice the changes, of course, but everyone will immediately appreciate the benefits of easy, calculation-free efficiency standards for mechanical equipment and a handy copy-and-paste function that spares Assessors the chore of re-entering home data for multiple Score runs.
The ultimate "Easy Button": Scoring from your own software
Most home inspections performed by ASHI inspectors across the country generate reports through a relatively small pool of major software products. And although new apps like ID Energy's offer a seamless stand-alone way to deliver Scores with minimal effort, many inspectors would place the ability to create Scores from within their chosen reporting software even higher on the wish list.
In recognition of that understandable bias, ID Energy has developed a "plug-and-play" information technology (IT) interface that makes quick work of the integration process that many software providers have been hesitant to take on individually. Using ID Energy's all-in-one package, major software providers can now become fully "Home Energy Score−compatible" for a fraction of the time and expense that this task used to require. Strategic conversations with many of the software majors are already happening, but the DOE and ID Energy tell us that the best way for inspectors to enjoy this level of integration is for them to reach out to their software providers directly to request this function for their businesses.
All told, we at ASHI are encouraged to see that our partnership with the DOE is helping to develop a program that sets ASHI members apart from their competition, and that does so in a way that speaks to the particular needs of our industry. Here's hoping that this new, easier-to-use program finds itself in your busines's "benefit" column this year!