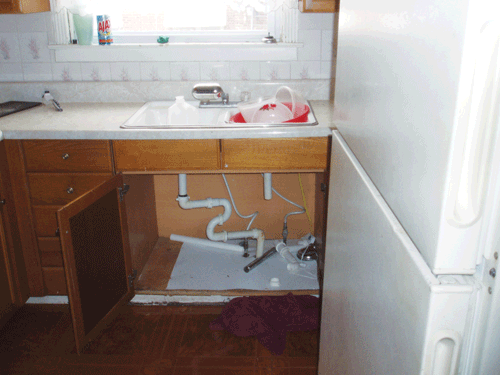 This is a true "s" trap. Don't use the right side sink! He had all the parts, just lost the assembly instructions.
Ted Greenberg
HouseInspect
Media, Pa.
No tricks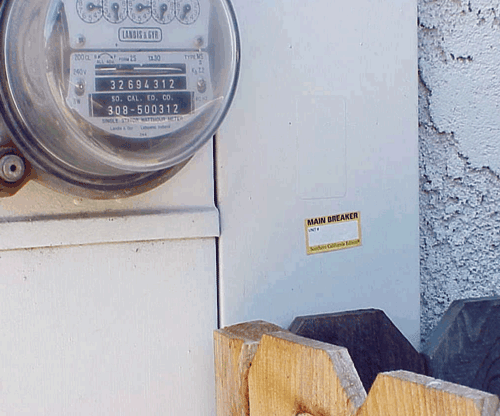 Yes, the sign does read "Main Breaker" and yes, that is a 3"x3" post blocking the panel-door access. Those pesky kids won't be shutting off the power on Halloween again. No, siree.
Chuck Gabriels
InspectionsRus
Duarte, Calif.
Location, location, location
I searched all over the basement trying to find the main electrical panel. I finally found it behind the mirror that is over the bath sink. Electrical panels are never to be in a bathroom, as per ICC code. It could be a shocking
situation.
Seth Hurlbert
Hurlbert Home Inspection, LLC
Centreville, Va.
Jacked up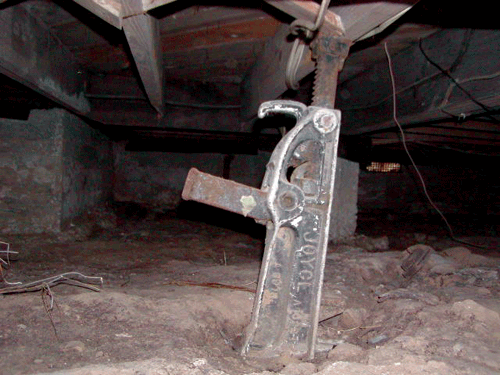 I found a tire jack being used for structural support in a crawlspace.
Brandon Dyles
Picture Perfect Inspections
Bartlett, Tenn.
Nice shot!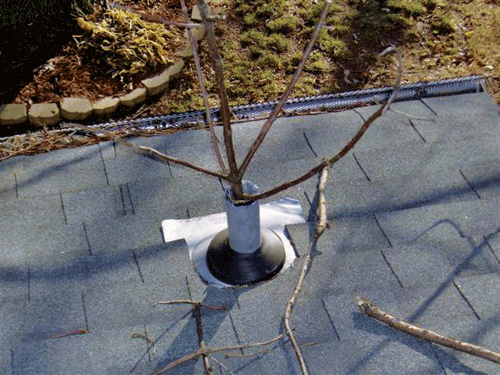 Normally, I tell clients to trim back the overhanging trees to protect the roof. In this case, one loose branch never made it that far! What are the odds on that?
It looked like about 9-11 inches of the branch had
traveled straight down the drain waste vent."
Rick Michalicek
Moore Home Inspection Services
St. Louis, Mo.
Door jam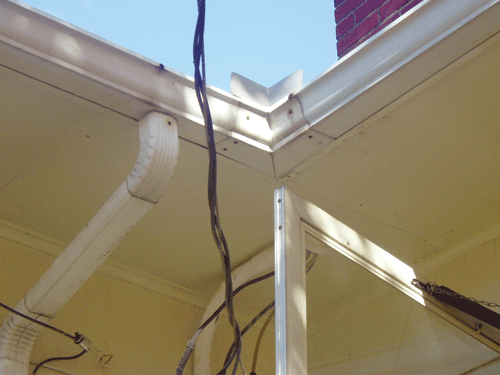 If you use this door, PLEASE do not open it all the way and do not raise your arms!
Natalie DiMauro
Rich Madore
Pillar To Post
Newington, Conn.
Very professional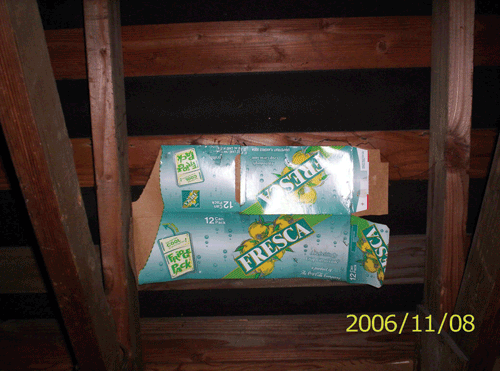 When I reported a leak in the roof that needed repair, this is not the fix I was expecting on reinspection. Needless to say, the roof still was leaking.
Hartley Moore
The BrickKicker
Auburn, Wash.
Bee careful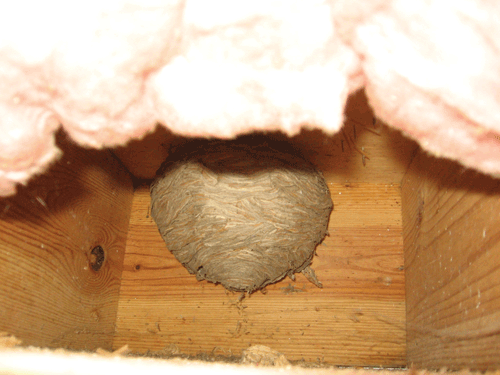 This is a yellow jacket nest in a crawl space. I stumbled on it and was so glad it was a cold morning.

John Cranor
Cranor Inspection Services, LLC
Glen Allen, Va.