Home inspection software is a key element of the home inspector's marketing toolkit. We asked representatives from four home inspection software firms to describe their company and their products. Here's what they said:
SPECTORA
Kevin and Michael Wagstaff
Spectora is the modern home inspector's choice for the fastest, most advanced, easiest-to-use home inspection software.
The platform includes:
Mobile app available for iOS and Android
Web-based desktop report writer
Powerful template editor to manage multiple templates
Online scheduler that can be embedded into your website
Automatic service fee calculations based on square footage, age of home, mileage and more
Automated agreement signing and integrated payments with report-locking options
Email and text reminders and follow-ups
Support for multiple devices and team inspections
Payroll splits for multi-inspector companies
Mileage tracking
Integrations with Zillow, MailChimp, QuickBooks, Google Calendar and many more
On Spectora, you can quickly create web-based reports on-site, automate your business processes and get top-notch support. We are the top-rated home inspection software on Capterra

With Spectora, you'll produce modern, web-based reports that are mobile-friendly and emphasize what's important with a clean layout, high-def photos, embedded video, easy navigation and agent tools like our Repair Request Builder. Visual, concise and intuitive, Spectora delivers the modern experience that today's millennial buyers and agents demand.
We've changed the industry by basing our report layout on what clients and agents actually want. Our reports are clean and concise, highlighting the most important aspects of the report while still having all the information and disclaimer text accessible.
Spectora reports are leading the transition away from long, hard-to-read PDFs filled with "CYA" text toward modern, media-rich web-based reports that both reduce liability and increase your brand perception as a modern, tech-forward inspector. Clear communication is essential in this business, and your report should be no exception.
The biggest feedback we get from inspectors is that they are getting their nights back after switching to Spectora, often saving an hour or more per inspection. We also hear that our inspectors get more agent referrals due to the modern, easy-to-understand report format. Our inspectors also rave about the professional, helpful, and supportive community we've built on our Facebook page and at conference events. We're very proud to be working with the highest caliber of inspectors in the industry!
We're also constantly building new features based on user input. Here are some of our recent feature additions and product highlights:
Repair Request Builder: This has gotten rave reviews from real estate agents. This saves agents time and headaches by helping them generate their repaid addendum easily. This is a marketing tool that has helped many Spectora users win over whole offices!
Global Search: Navigate our already-fast mobile app even faster with Global Search, allowing you to quickly locate the comment you're looking for with a couple characters or voice-to-text.
On-site Photo Annotation: Easily add annotations and adjustments to photos on-site and be done.
Spectora can also serve as your one-stop-shop tech team, also offering websites, SEO services, ad campaign management and custom videos. With everything in one place, you'll spend less time coordinating, and more time growing your business and improving your bottom line.
For more information about Spectora, contact founders Mike Wagstaff (michael@spectora.com) or Kevin Wagstaff (kevin@spectora.com), or hop on the online chat at https://www.spectora.com.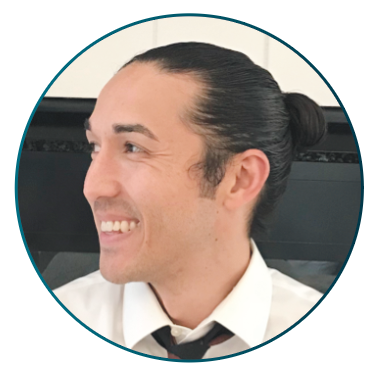 Prior to founding Spectora, Kevin Wagstaff worked as an SEO Specialist on the Search Engine Optimization Team at a large tech company, where he saw how the "big boys" do SEO. He now brings that knowledge to the home inspection industry to help home inspectors get more direct business without a middleman.
Kevin has also been a real estate agent for several years. After talking to dozens of home inspectors during real estate transactions, he learned many of the pain points inspectors had with software, marketing and business growth. He also learned that a majority of real estate agents were not happy with the home inspection reports they were getting. This is what led him and his brother to create Spectora.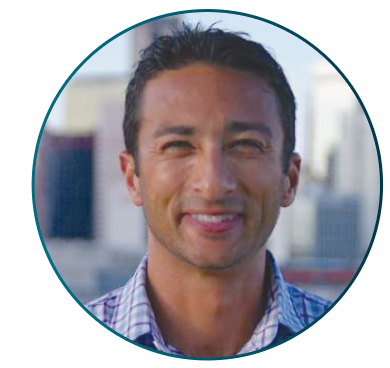 Before founding Spectora, Mike Wagstaff spent 12 years building web and mobile applications with his consulting company, Denver Digital Media. He has worked with businesses of all sizes, from start-ups to Fortune 100 companies.
He is an outlier in the world of tech, being both an engineer and a designer. He believes functionality and design are inseparable in good software. He built Spectora to be full of powerful features while maintaining an ease-of-use and approachability that makes it your go-to home inspection software!

---

INSTASPECTIONS
Darren Adams

InstaSpections was founded in 2015 by an inspector named Eric who was doing nearly 400 inspections a year, but he wasn't satisfied with the software offerings that were either too complicated and required a steep learning curve, too cumbersome to use and/or couldn't be used easily while on-site. So, he and his partner co-founded InstaSpections and created two products:
NspectPro: A mobile application offered to inspectors on both iOS and Android, and coming soon as a web application.
Nspectimate: A repair estimating report that allows buyers and sellers to turn their inspection report into a negotiation tool.
Top reasons why a home inspector should choose InstaSpections software:
Quick start: An inspector should be able to begin using our software within minutes of downloading it. We have more than 6,000 pre-loaded conditions. We make it easy by also being able to upload your existing conditions into our system.
Easy to use: We designed our software with the inspector in mind. We have an intuitive design.
We give inspectors their nights back: If you want, you can finish your report on-site. Use your mobile phone or tablet. Point, click, talk or type and go.
Flexibility: Because of how we architected our software, we are nimble and able to develop and deliver custom applications for individuals and firms.
InstaSpections' software integrations (NxtInspekt, ISN, Nspectimate and RecallChek) allow home inspectors to be efficient and platform- agnostic. We also are working on several other integrations that will help Inspectors build closer relationships with both buyers and real estate agents.
We think software should be an enabler, and we work hard to make our software a tool that helps our inspectors be the best they can be and demonstrate their expertise to their clients. We think systems that don't have cross-system compatibility (iOS, Android or Web) and syncing, or that don't have integrations, will struggle in the future.
We think inspectors are tired of using cumbersome and difficult systems. We also believe inspectors are tired of expensive solutions that over-promise and under-deliver with respect to value and experience. Cumbersome for us means systems that do not have intuitive design and do not have functionality that helps inspectors be more efficient.
We see trends toward integrations. The world is a very connected place and we believe inspection software should be no different. So, we enable our customers to be able to do more and do it well, efficiently and fast.
Our mission is to enable families to enjoy and safely live in their homes long after they have purchased it by providing home inspectors with tools that allow them to thoughtfully communicate the condition of a real property!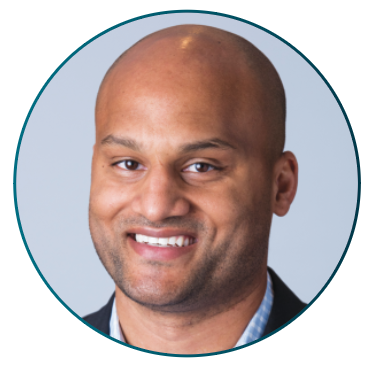 For more information about InstaSpections, contact Darren Adams, CEO (email darren@instaspections.com or 949-573-7240). Darren has strong financial skills in brand-driven businesses, coupled with a foundation in entrepreneurship. Darren received his MBA in Finance and Operations from Kellogg School of Management. He has extensive corporate operations and finance experience. He is passionate about leading organizations, building strong teams and coaching individuals to realize their potential.

---

ISPECX
Darren Spencer
Ispecx's home inspection software has been in development for the past 20 years. After being deployed only for Pacific Northwest Inspections Group, the software will now be offered to other inspectors for the first time. Ispecx offers the smartest business automation tools in the industry today, making it easy to manage not only clients and real estate agents, but businesses as a whole. Anyone from multi-inspector business owners to everyday small business owners can utilize this software.
The website is also the business portal, which keeps clients on the business' site. Sending clients to other software sites for login, report access and contract management reduces site traffic, in turn, hurting overall SEO. Inspecx's software keeps websites as the business portal, bringing all traffic flow directly back to the owner. Ispecx's marketing and SEO support is included in all packages and is unmatched in the industry. Ispecx home inspection software is compatible with Mac or PC. Mobile home inspections can be reported through Apple, Android or Windows devices as well. With Ispecx, there is no need for paid third-party plug-ins. The inclusive services of Ispecx leave us the lowest cost business solution for multi-inspector firms in the industry.
Ispecx's reporting system has created a system that allows inspectors to design reports with zero layout restrictions. All cover pages, footers, report sections and deficiency layouts are open source, allowing for endless layout possibilities. Ispecx gives owners 100% control over report design; the software should not control the business.
By using Ispecx's home inspection software, inspectors get a complete "White Label" business solution to improve their business and ease everyday tasks. Owners can create reports without having to market Ispecx or anyone else. Competitors, clients and agents won't know what software is being used; instead, they will stay focused on your business.
Ispecx's inclusive new features and services cut out the cost for third-party vendors. Ispecx's new apps include unlimited creation of newsletters, appliance recall checks, document signature contracts, True 360 image integration and more. By keeping all of these services offered in one place, the cost of Ispecx is one of the lowest in the industry.
Third-party vendors want business' data, and they will get it by buying it and maybe giving back something in return. Ispecx believes that the owner should have control over the business data. This data will help grow businesses to be a leading inspection company. Inspecx software gives the owners complete data management of every item relating to inspection reports, client info, agent info, venders and more. Let Ispecx show you what control of data collection can do.
Ispecx's software should be the number one choice for home inspectors in the industry. Ispecx allows business owners to have control over their businesses…after all, it isn't our business.



For more information about Ispecx, contact Darren Spencer (email support@ispecx.com or 877-477-3291). Before founding Ispecx, Darren (product designer, software engineer and inspector) spent 25 years building web and mobile applications with his inspection company, Pacific Northwest Inspections Group (https://www.pnwig.com/). He has performed thousands of inspections and knows what it takes to run a home inspection business.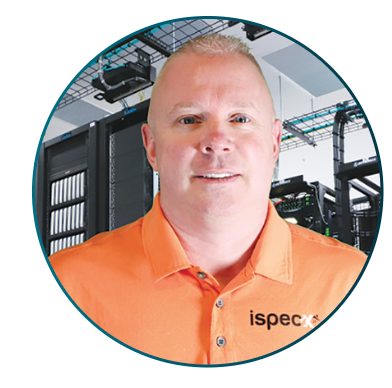 After years of using our software just in our business, Darren has now pushed the development to a multi-platform system and, for the first time, Ispecx is offering it to other inspectors. Darren believes functionality, no restrictions and design are inseparable in good software. We're building Ispecx to be full of powerful features while maintaining ease-of-use and approachability that makes it your go-to home inspection business management software.
---

HOME INSPECTOR PRO INSPECTION SOFTWARE
Dominic Maricic
Home Inspector Pro Inspection Software is one of the leaders in the industry being used worldwide by inspectors in 22 countries and 11 different languages. The first version of the software was released 14 years ago and is now being used by thousands of inspectors, including many past ASHI presidents, current ASHI board members and the 2019-2020 ASHI President Scott Patterson. The software is used for residential inspections, commercial, mold, radon, septic, pool and many other inspection types. The ease of creating custom templates in the software has allowed users to make the software their own. We also offer inspectors a 90-day trial to allow them to fully use the software and know they love it before purchasing it.
When Home Inspector Pro started, it was the first inspection software to run natively on Windows and Mac. A mobile version that runs on iPhone, iPad and Android, and some Chromebook devices was added eight years ago. This gives home inspectors the ability to work on any device they own, whether they're connected to the Internet or not. By having open message boards on our website and on Facebook, we're able to get constant feedback, and have open discussions about current features and where the software should be going in the future.
We pride ourselves on having the best tech support in the industry, with double the support hours of most other companies. While inspectors may not need help often, we recognize that when they do, it's often late at night after getting home from an inspection. Our tech support staff is spread across five states, which allows us to answer support questions from 9 am to midnight EST (that's 6 am to 9 pm PST). CEO Dominic Maricic is often up answering questions until 2 or 3 am EST to make sure that inspectors are ready to roll the next morning without any interruptions to their business.
We've come out with many new features in our software over the last few years to help Home Inspector Pro users stay at the top of their market. Features such as embedding videos inside the PDF and HTML version of the report, pop-up glossaries to help clients understand terms, integration with the U.S. Department of Energy's Home Energy Score program, digital stationery for branding and many more features help you stand out. We have thousands of single-inspector companies, as well as franchises with hundreds of inspectors currently using the software.
We've noticed during the past five years that many home inspection software programs have gone out of business or have stopped releasing any software updates. There are only a few programs on the market that continuously innovate and release new features. If you're looking for new software, this is something to take a look at with any program you're looking into. Only a few programs currently support advanced features such as video and team inspections (which are becoming much more popular).
We are excited to be finalizing a few huge new features. Our HIP Office system for inspectors to schedule inspections, receive payments, send scheduled emails and more is being released. We will, of course, fully support excellent schedulers like ISN and NXT, but we have had thousands of inspectors ask us to add our own as well. We also have a few top-secret features coming out soon, so stay tuned!
If you have any questions regarding Home Inspector Pro or would like to get started on a free 90-day trial, email Help@HomeInspectorPro.com, call 888-750-4777 or click on Live Help on our website to chat. All ASHI members get $150 off our software year-round.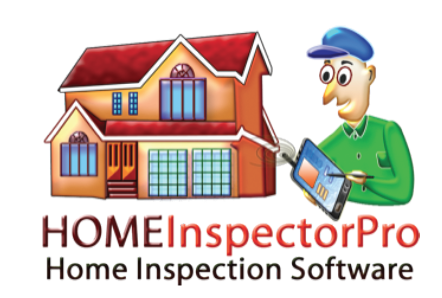 For more information about Home Inspector Pro, contact Dominic Maricic, CEO and President of Home Inspector Pro Inspection Software and Website Hosting (email dominic@homeinspectorpro.com or 888-750-4777). Founded in 2004, Home Inspector Pro is now used in 22 countries and in 11 languages. Dominic founded Home Inspector Pro, HON Professional and the Home Owners Network. He has also been the Webmaster for HON Professional, CREIA.org, Inspection.org, CanNACHI.org, many ASHI Chapter sites and more.