The American Society of Home Inspectors (ASHI) was founded in 1976, more than 40 years ago. Just as many aspects of our profession have changed since then, so have aspects of the way we conduct the business of our Society. Back in the early 1990s, ASHI made a major governance change by transitioning from a 50-member Board of Directors to a 21-member Board of Directors, and by forming a broad Council of Representatives (CoR) so that we could continue to hear the voices of all of our members.
The original purpose of the CoR was to be an information conduit to and from the chapters, and to be a training ground for new Directors for ASHI. Keep in mind that when the CoR was formed, it was the age of fax machines and pay telephones! Cell phones were just making their way into the marketplace and it would be another decade before smart phones made their debut.
A lot has changed in the world and in our profession since that time. ASHI also continues to adapt and evolve so that the Society and our members remain at the top of the market.
Earlier this year, ASHI members voted to open up the pool of candidates who can be members of the ASHI Board of Directors to the entire voting membership. This means we have gone from having a small pool of around 50 individuals who were eligible to having a much larger pool of more than 3,000 members eligible to participate in the operations of ASHI. This is a monumental step that will tremendously expand the amount of talent in our pool of nominees for leadership positions.
Soon you will be asked to vote on another major change in ASHI bylaws that will help to ensure that ASHI maintains its standing as the "Voice of the Profession." The proposed change in the ASHI bylaws also will help ensure that ASHI continues to provide and improve on the quality education, service and member benefits that you have learned to expect.
The proposed bylaw changes are up for review and public comment on the ASHI website. Please read through and reach out if you have any questions. Later this month, the ballot will be sent directly to your email inbox.
Changes are not always easy to accept; however, it is important to look ahead to the future of ASHI and inspection even as we acknowledge the importance of ASHI's past.
Please join me and thousands of other dedicated ASHI members: Vote YES to the bylaw changes that will help position ASHI for continued success. Watch your email communications from ASHI so that you can be sure to participate in this vote.
Report Out
Motion was made and seconded to approve the 2019/2020 ASHI Budget PASSED


Motion was made and seconded to approve the April 12-13, 2019, Board Minutes. PASSED


Motion was made and seconded that the bylaw committee requests that the board of directors review and approve the attached bylaw change for presentation to the membership for their voted approval. PASSED


Motion was made and seconded granting the remaining non-compliant chapters an additional 60-day extension to submit compliance documentation. PASSED


Motion was made and seconded to appoint Charles Buell as chair of the technical committee. PASSED


Motion was made and seconded to modify policy 4.9.7 PASSED


Motion was made and seconded to remove policy 4.9.6 PASSED


---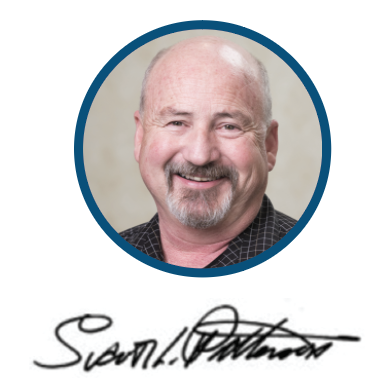 As President of ASHI, it is my honor to serve you this year. If you have any questions or concerns, please reach out to me at scott@traceinspections.com.