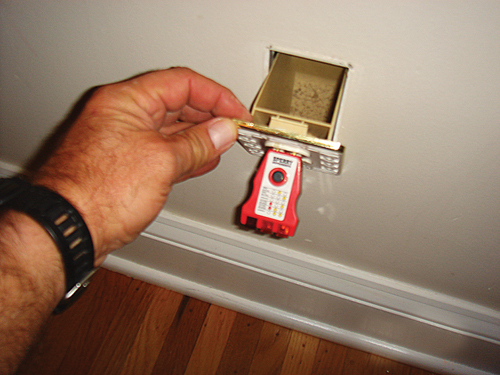 Oops! When I checked this outlet, there was no power to it. I pulled my tester and this box came with it. Apparently, it's a hide-a-key disguised as an electrical outlet.
Joe Randazzo
Craftsman Home Inspection Service, Inc.
Broomall, Pa.
Hey! Be nice.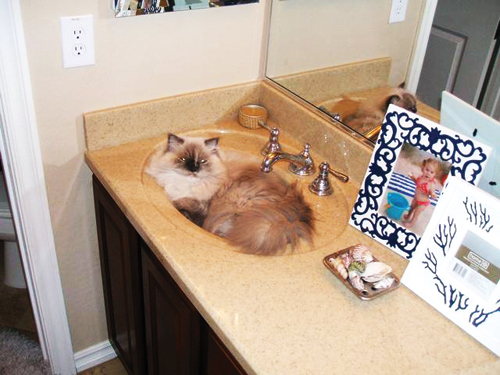 This cat did not want to be relocated for the bathroom inspection. I decided to remove the cat and check the cold water faucet, all at the same time.
Paul Staron
Valley Building Inspections, Inc.
Scottsdale, Ariz.
A room without a view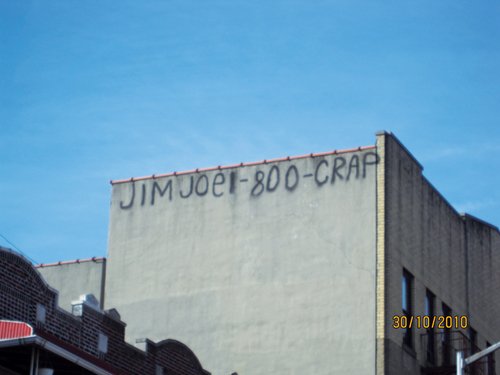 I call this photo "HOLY CRAP." I inspected the neighboring home in Brooklyn, NY.
Hemwant Persaud
Hi 5 Home Inspections, LLC
Briarwood, N.Y.
Power, flower, shower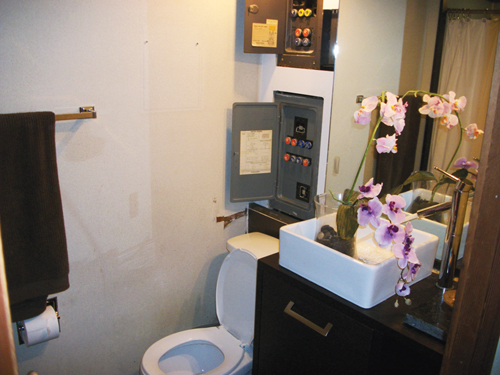 I thought the flowers did a nice job of concealing the electrical distribution panel. Notice the shower in the back ground.
Kevin M. Stripling
Home Inspection Professionals
St. Clair Shores, Mich.
Makes the electric bill easy to gauge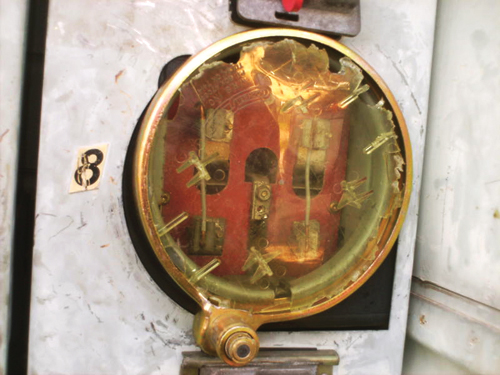 Twelve-gauge wire was being used instead of a meter in this home. Why pay? Electricity should be free.
Michael Gonzalez
Champia
Atlanta, Ga.
The many adventures of duct tape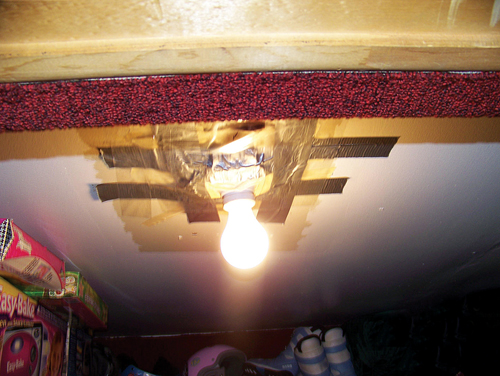 Ah, the many uses of duct tape. It's an old mining tradition from Butte, Montana.
Steve Jenicek
TaskMaster Home Inspections
Basin, Mont.
Time's up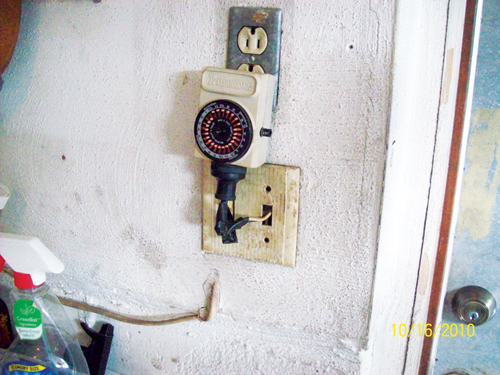 Here is a picture that had me laughing. I call it "So, now you can time your house fire."
David Grudzinski
Advantage Home Inspections
Cranston, R.I.
A guy told me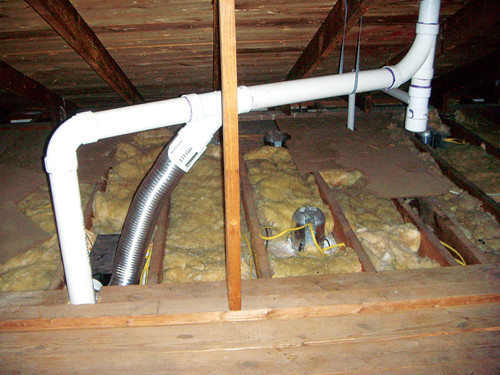 In this home, the bathroom vent fan ties into the plumbing vent stack. During the inspection, the owner followed me and the buyer around and, when asked, admitted that he had done the new plumbing work. He said, "A guy at work told me it was okay to do it this way." Note the drip leg to keep rain water out of the fan. Of course, there were numerous other deficiencies with his work.
George Fair
Mid Atlantic Home Inspections, Inc
Baldwin, Md.
Problem solved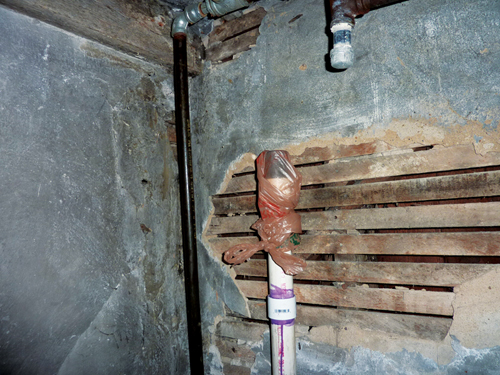 If the vent smells bad, there's no need to vent it to the outside. Just cover it up with a plastic bag.
Ed Massart
Speaker of the House
Glen Ellyn, Ill.
Jury rigged junction box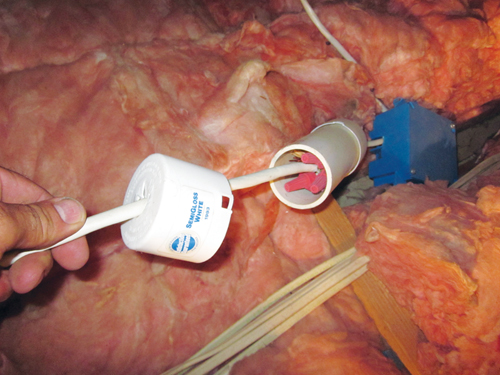 I found this junction box made from PVC pipe and caps from a spray can in an attic.
Bill Stecher
Integrity Home Inspections, Inc.
Landenberg, Pa.
Slider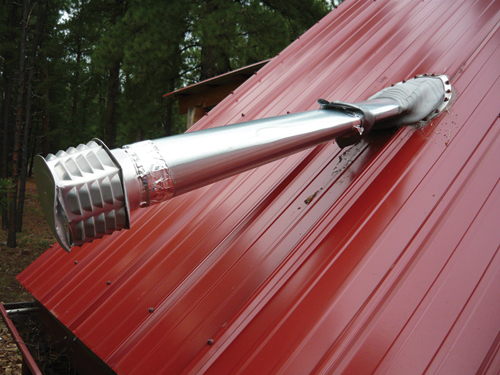 All of the roof penetrations on this house were damaged from heavy snow slides. Hold your breath when testing the gas furnace and water heater.
Tom Hardy
National Property Inspections
Flagstaff, Ariz.