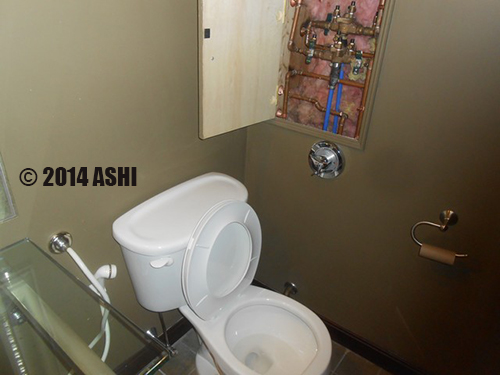 Poor Man's Bidet
You have a hot and cold water supply connected to backflow preventor that is connected to a Symons shower valve that feeds a kitchen spray hose next to the toilet. You get the picture
Stephen J. Sala
Stephen Home Inspection
Belmont, MA

How Convenient!
Who hasn't taken a shower and realized they can't find all their body parts? Just lift up the cover and flip the switch. At least they will never need to perm their hair!
Lon Grossman, ACI
Techihouse Inspections, Inc.
Bloomfield Hills, MI
Gas, Water, Electric. Check, Check, Check
The epicenter of a disaster waiting to happen.
Neal King
Merriam, KS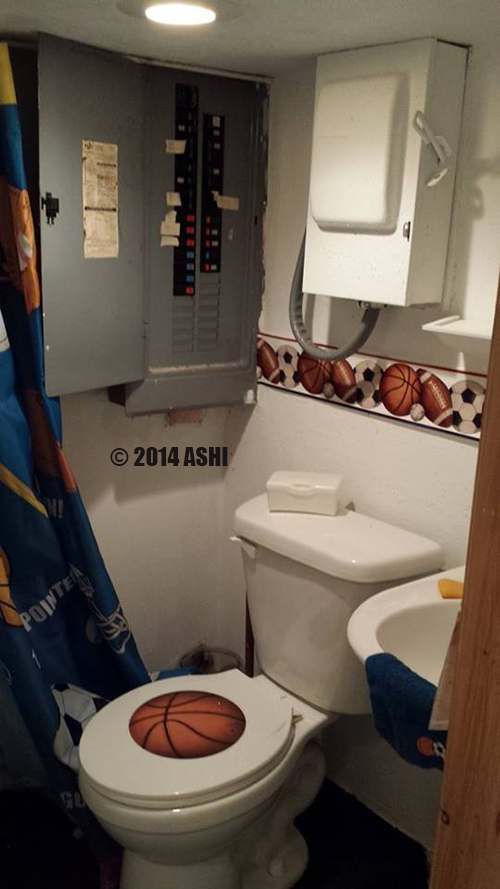 The Really Cool Part About This Is...
...if you do get electrocuted, you need not leave a mess!
Michael G. Bryan
MGB Inspection Services, LLC
Ashland, VA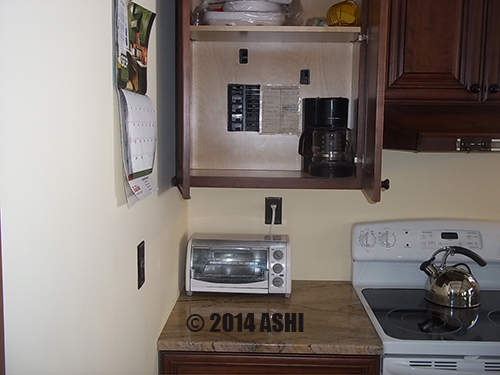 Electrified Cabinet
This was a recently remodeled kitchen in an older home. This Homeowner thought he found a great way to get around moving the electrical panel.
Mike Stabile
Mike Stabile Home Inspections, Inc
Blakeslee, PA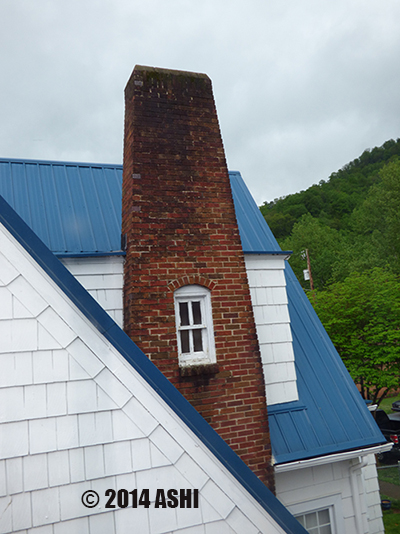 Proper Egress for Chimney Fires
David Haught, ACI, EP
Certified Home Inspectors
Huntington, WV