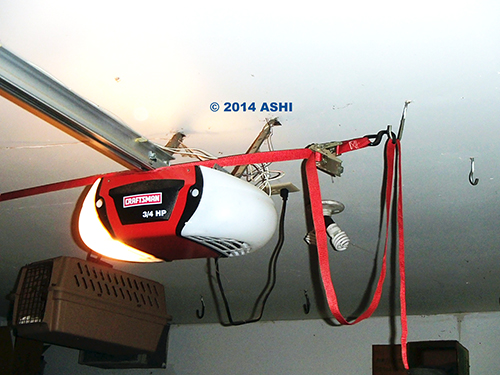 You've Seen Tie Downs?
This is a tie up.
David Maudlin
Indy Pro Inspection Service, Inc
Carmel, IN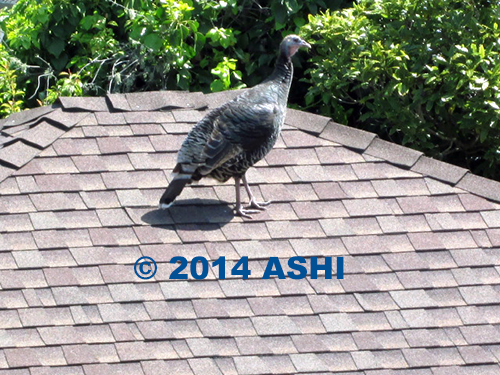 Man, That Roofer was a Real Turkey!
Jason Gingery
View Point Inspections
Santa Cruz, CA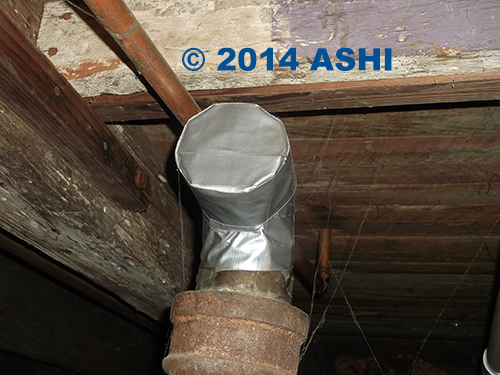 Duct Tape use 6297
What? Duct tape isn't an acceptable drain pipe cape material?
Matthew Steger
WIN Home Inspection
Elizabethtown, PA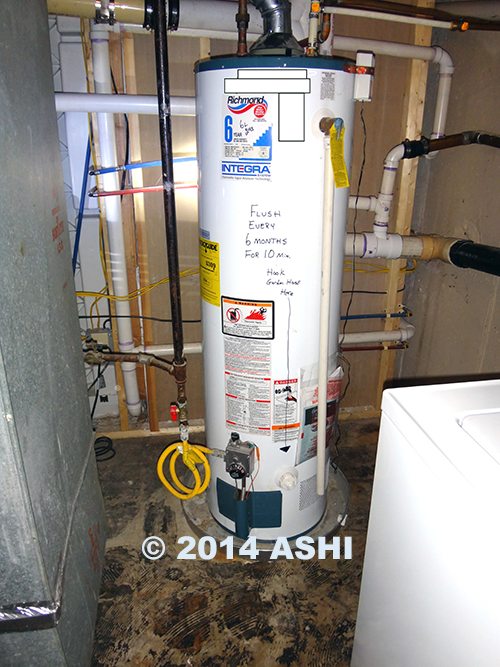 Drip Loop?
Nah just coil up the CSST and we're good to go. It's got a double loop in it so it's twice as better? Grammar pun intended with the "twice the better"
John McKenzie
HomeRun Homes Inspection, LLC
Seymour, CT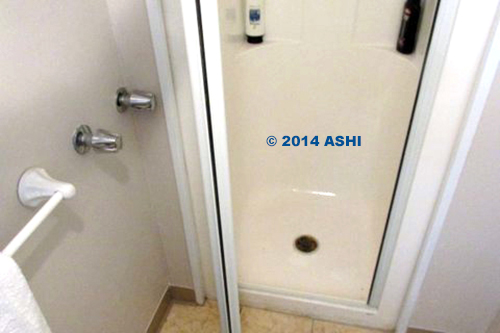 Make sure the temperature is just right...
...before you get in there and hope no one uses the cold water while you're in there.
Jeremy Provan
Pro Vantage Home Inspections
Columbia, MD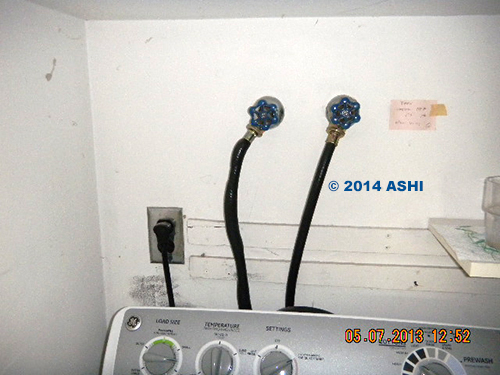 Guess how many cycles are left?
I always suggest rubber hoses be upgraded to high-pressure braided hoses for this reason.
Stephan Tyler
STAT Home Inspections
Tarrytown, NY