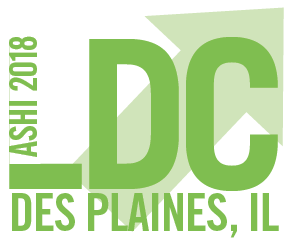 As Chair of the Chapter Relations Committee (CRC), I'd like to introduce myself and tell you about the Leadership Development Conference coming up in October.
I am a home inspector in Columbus, OH, a proud member of ASHI and the ASHI Ohio Chapter. I'm the education director for our chapter and the director of the big event we hold in March, The Ohio Inspector Expo.
ASHI's Leadership Development Conference (LDC) formerly was called the Leadership Training Conference (LTC). This conference occurs every fall in the Chicago area, and it has always been a great way for ASHI leaders to keep in touch with chapter leaders and offer help to chapters in need.
The revamped LDC will do the same, but for 2018, we are approaching the planning of the conference in a different and perhaps more practical way.
As young and new members of ASHI move into leadership roles both nationally and locally, they often ask:

"Why belong to a chapter?"
"What value is there in being a chapter member?"
Education has always been the answer, but even the excellent educational opportunities provided by chapters are not always enough to capture our newest members.
So, this year, we are tapping into the vast resources of our membership to answer the question of why chapter membership is so important.
It's true that, although some chapters struggle with their membership numbers, other chapters are growing and flourishing by incorporating "out-of-the-box" thinking.
At LDC, we will feature representatives from these chapters who will describe their successes with innovative thinking so that others may benefit. We also will hold smaller breakout sessions with these thinkers and doers.
I've had the opportunity to have one-on-one conversations with these motivated chapter leaders and I can tell you that they are excited to teach others how to add value to chapter membership.
As chair of the CRC, I am excited to offer you an LDC that you won't want to miss. Attendees will get two days packed with good ideas, good friends and good food.
LDC has been a jewel in the crown of ASHI for years. LDC 2018 is guaranteed to appeal to you and the program will shine brighter than ever. Our committee is hard at work making this a conference you won't want to miss.
Set aside October 25-26, 2018, to join us for LDC. See you then!