This photo is from a home I inspected in the historical section of Carlisle, Pa. Everything needs to be restored to original or similar-`looking materials. This home-owner took it seriously and listed the outhouse as a 1/2 bath.

Michael R. Conroy
Alpha Home Inspection
Duncannon, Pa.
Anger management
Apparently, the emergency pan under the attic-mounted furnace/air conditioning equipment was in the way of the electrician, who (apparently) has anger management or cognitive issues.
James Funkhouser
Fairfax Home Inspections, Inc.
Oakton, Va.


Someone must be high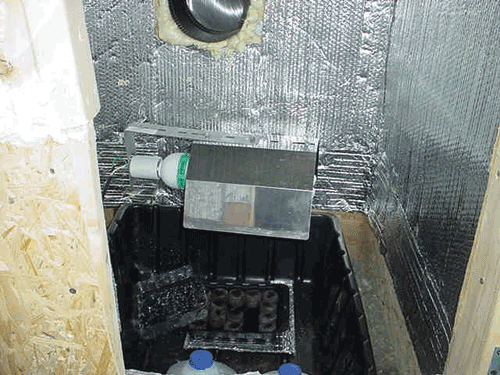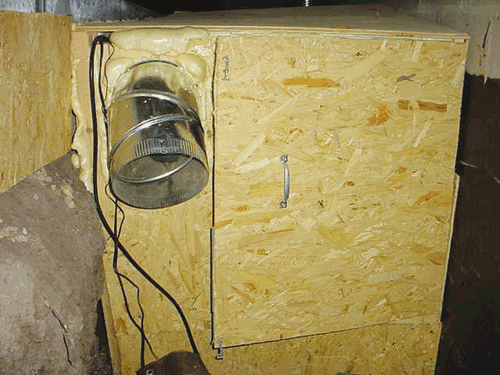 This ingenious homeowner decided to build his own indoor marijuana growing operation by digging out an area in the crawl space. Imagine the surprise of the new buyer. I guess you never know what you will find!
Jeff Upton
HomeTech Inspection Services, Inc.
Pendleton, Ind.
One guy builds a house...sorta
This is from a new home inspection where the contractor fired all the subs and tried to do the work himself. Notice the missing attic insulation and the blue PEX TPR drain going up and over the condensation drain and refrigerant lines. The pan is cracked as well.
Mark H. Evans
Evans Home Inspections
Hinesville, Ga.
Mind if I borrow that outlet?!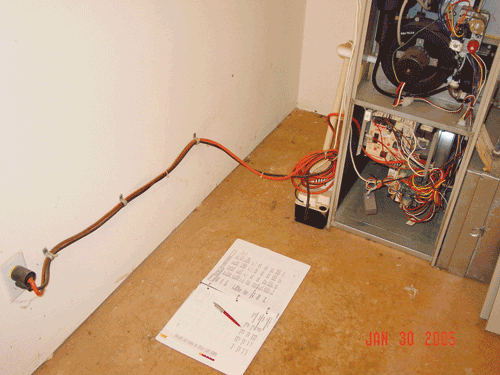 This is a photo of a brand-new, high-efficiency furnace installed less than 3 months prior. The furnace is plugged in to the same outlet as the condensation pump, instead of being wired into its own dedicated line. The installer even used an extension cord to run the power to the furnace. The dedicated line and junction box for this furnace were only 8 feet higher on the ceiling above the furnace. I never found why they did this, but it took several minutes of staring at it to believe it had been done. The installer even took the time to secure the extension cord to the wall.
Chad Tallent
Inspection Masters of Georgia
Cumming, Ga.
Sub-par sub panel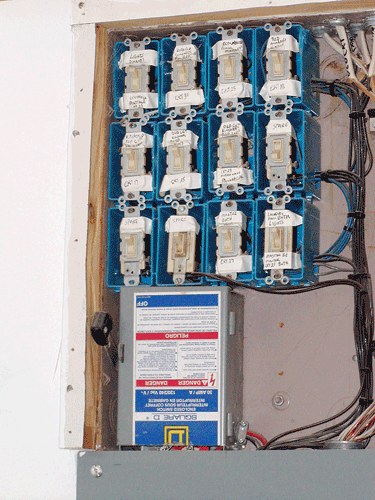 Here are photos of a homeowner's idea of what a sub panel should look like. This was used in conjunction with a backup generator when he had a loss of power. Don't be mistaken; you are looking at light switches.
Scott Davis
Southeast Home Inspections, Inc.
Newport News, Va.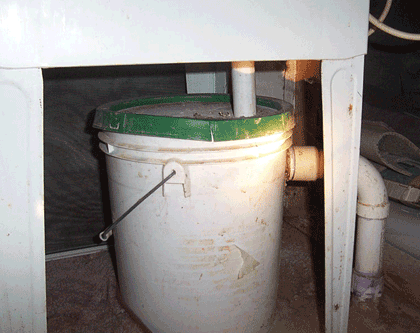 Trapped
This is a picture of an obviously DYI drain trap with materials at hand (a 5-gallon paint bucket). I suppose this would be a variation on a "drum trap." (Uh oh. I'm making home inspection jokes. No wonder I'm single.)
James Funkhouser
Fairfax Home Inspections, Inc.
Oakton, Va.
One has to wonder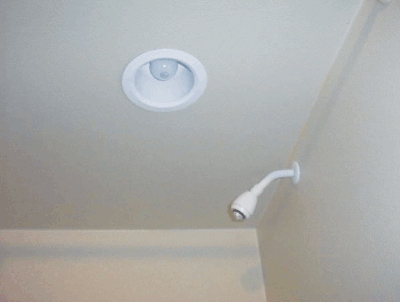 The top photo shows an unprotected light bulb in a homeowner-constructed shower in the basement of a home I inspected. As if that wasn't bad enough, the second photo shows that in that same bathroom, he located a switch INSIDE the shower stall!

Tom Brooks
Extra Mile Home Inspections
Woodridge, Ill.