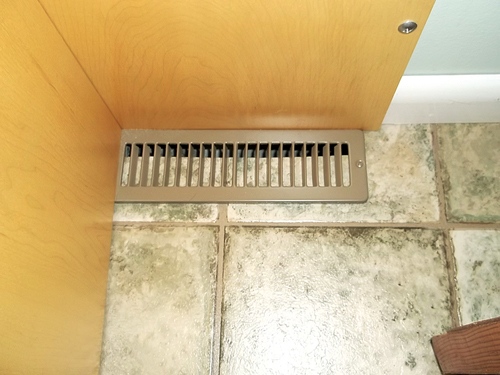 Someone installed vinyl flooring over most of the opening for the bathroom's heating/cooling register. No wonder the bathroom didn't get cool when the A/C was running.
Matthew Steger
WIN Home Inspection - Elizabethtown
Elizabethtown, Pa.
No exit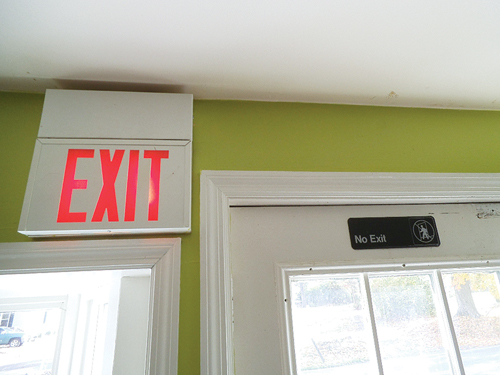 I ran into this at a recent inspection. I almost had to crawl out the window to go home.

Josh Taylor
Buyers Protection Group
Cincinnati, Ohio
Stack 'em up

Here's a new idea for installing stack vent replacements.
Bob Galster
Pillar to Post
Cape May, N.J.

This many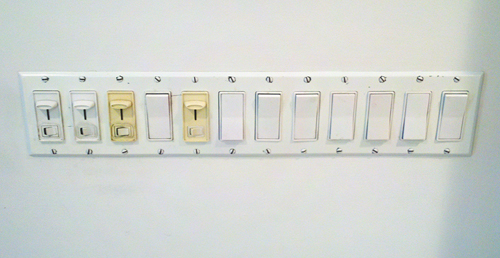 How many are too many?
Thomas P. Dabb
Immaculate Home Inspections
Maplewood, N.J.
The plot thickens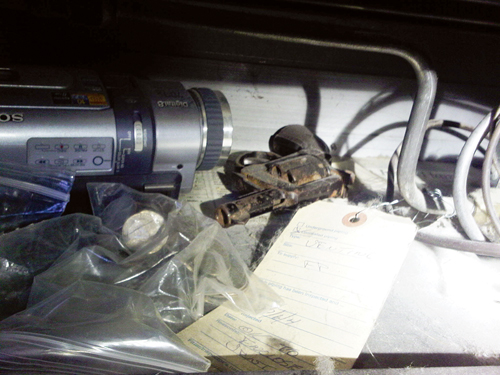 Here is an interesting find from a recent home inspection. I came across this under a gas fireplace: a bag of money, a video camera and ... a GUN!
The purchasers and their real estate agent were shocked when I showed them. Since the house still was for sale, I told the purchaser's real estate agent to inform the listing real estate agent to have the gun removed immediately to prevent someone from touching it. Yes, this occupation is exciting and, after 35 years, I'm still surprised daily at what I find during home inspections.
Steve Balshin
Majestic Home Inspection Service,
Thornhill, Ontario
It was the cable guy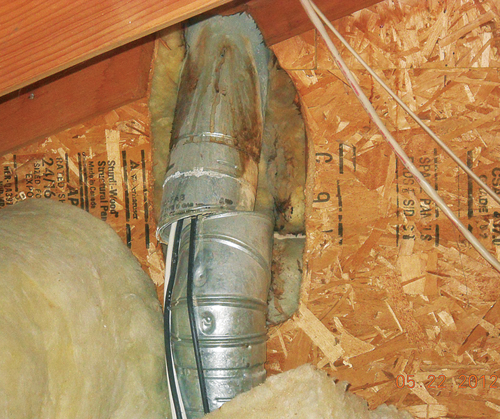 I found this in an attic. The cable company had just installed new cable in the house. I guess they didn't want to drill through the roof to install the cables and found it easier to pull the main furnace and water heater flue apart to get the wires into the house. The vent was still in use.
Troy Thompson
Nook & Kranny Home Inspections
Syracuse, Utah
Built-in bookcase: ok. Built-in a/c: no.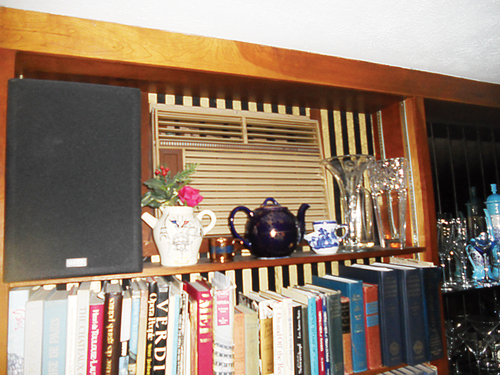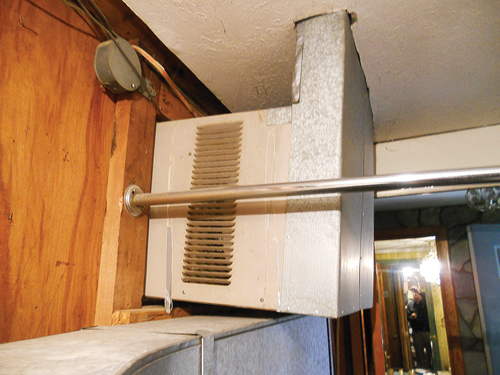 This is a window air conditioner installed inside of a room instead of through a window to the exterior. The homeowner added a metal duct going into the attic to get rid of the heat that usually goes outside the window (see second photo). It's AMAZING what inspectors get to see!
Dan Howard
Home Inspections By Dan Howard
Freeport, Pa.
Splice of life (or possibly death)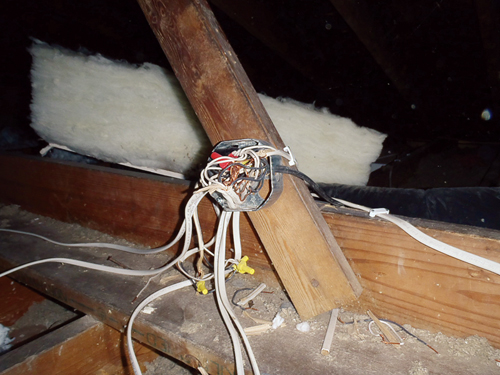 How many wire splices in one junction box does it take to start a fire?
David Maudlin
Indy Pro Inspection Service, Inc.
Carmel, Ind.

Eeeek! A spatula!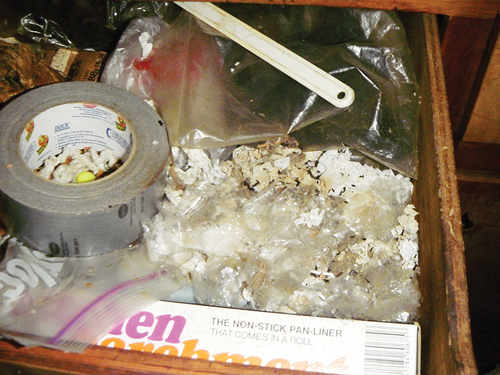 Hand me that spatula. It's right next to the duct tape and the mouse nest.
Charles "Chap" Fichera
Ceilings 2 Cellars Home Inspections, LLC
Green Lane, Pa.
Water heater hide and seek
I searched all over for the water heater and finally found it.
David Grudzinski
Advantage Home Inspections
Cranston, R.I.