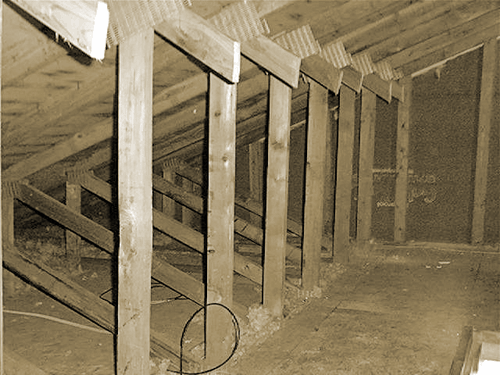 Next time, rent a storage locker
I found this while doing an inspection in Herndon, VA. The home owner cut all his roof trusses to allow for storage room in his attic.
Bob Egan
US Inspect
Springfield, VA


Safety Last

Homeowners are really their own worst nightmare. The picture shows a grossly deteriorated and leaking galvanized plumbing fitting that has been wrapped to slow down the dripping and oddly enough, directly below the plumbing is an open and rusty 240-volt dryer receptacle. Interesting, huh?



Jamison Brown
AmeriSpec Home
Inspection Services
Poquoson, VA