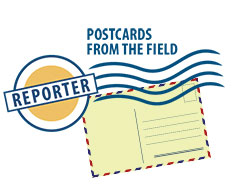 NEW POSTCARDS EMAIL!!
Please send your name, city, state, photos, headings & captions to:
postcards@ashi.org
.
We Call These Widow Makers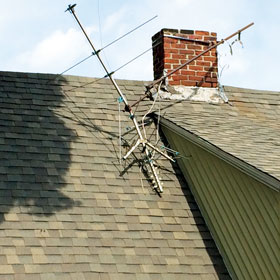 James Brock
Boston Home Inspectors, Inc.
South Boston, MA
Yeah, We had a Leak in the Supply Pipe,but it was Fixed!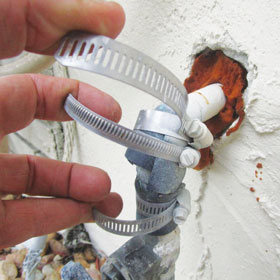 Thomas R. Battoe
Perfromance Home Inspections
DeBary, FL
Preparation for the Impending Mouse Zombie Apocalypse
Bill J. Loden
Insight Building Inspection Inc.
Madison, AL
Safety Last!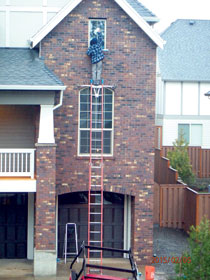 Ken Meyer
Portico Home Inspection LLC
Portland, OR
DIY Danger!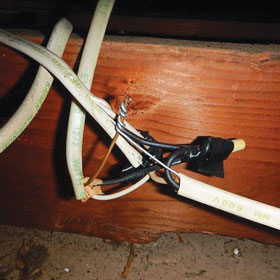 Aluminum wiring mixed with copper, no junction box and loose tape.
David Maudlin
Indy Pro Inspection Service, Inc.
Carmel, IN
What! Something's Gotta Hold up the Lawn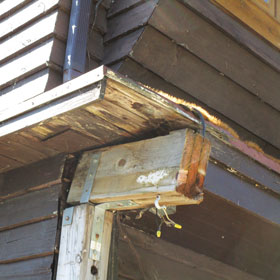 Daniel Dodge
Top Notch Home Inspections
Myersville, MD