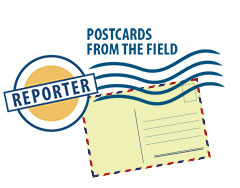 I Spy With my Eagle Eye ...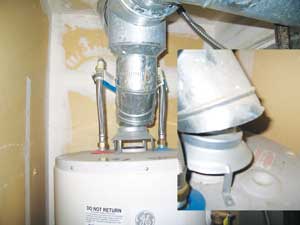 … potential fatalities for the homeowner. This was easy to miss at first glance.
James Foss
Foss Home Inspections
Hancock, MI
At Least They Installed the Cleanout in a Convenient Location.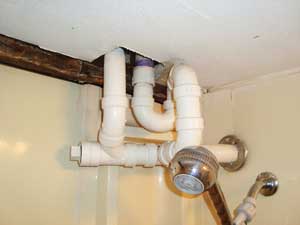 Daniel Land
Land Made LLC
Bethel, CT
Apparently, Someone Can't Read …
… the tag on the can light telling the installer not to install in direct contact with insulation due to fire safety concerns.
Matthew Steger
WIN Home Inspection - Elizabethtown
Elizabethtown, PA
I Sure Hope This PRV Never Gets Activated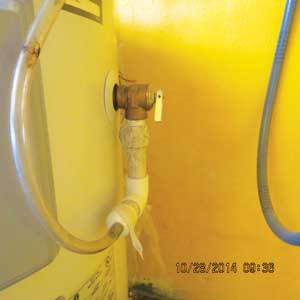 Clear regular 3/8" plastic tubing, melting time a few seconds.
Norman Bodewig
Accu-Rate Home Inspections
Tierra Verde, FL
Caulk Fixes Everything
"Dang? Used a whole tube of caulk and it still leaks!"
Ken Meyer
Portico Home Inspection LLC
Portland, OR
More is Better
"Well, that was the last shim. It'll have to do"
Ken Meyer
Portico Home Inspection LLC
Portland, OR
Here's a Novel Approach to Keeping Mice out of the Attic.
Michael Chambers
The BrickKicker of St. Louis
St. Louis, MO
If Your AC Overheats, Plug in a fan.
An outlet installed in an A/C disconnect.
Larry Brooks
Alatech Home Inspection Service
Alexandria, AL
Fuel Source? Check. Ignition Source? Check. Ready? 3-2-1 FIRE!
Jay Hensleigh
Associated Master Inspectors
Hillsboro, OR
They Aren't Even Pretty!
Dave Grudzinski
Advantage Home Inspection
Cranston, RI
When you Want Warm, Moist Mail
Jay Hensleigh
Associated Master Inspectors
Hillsboro, OR