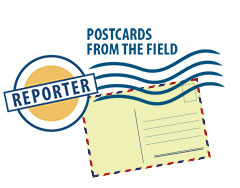 English, Spanish, Illiterate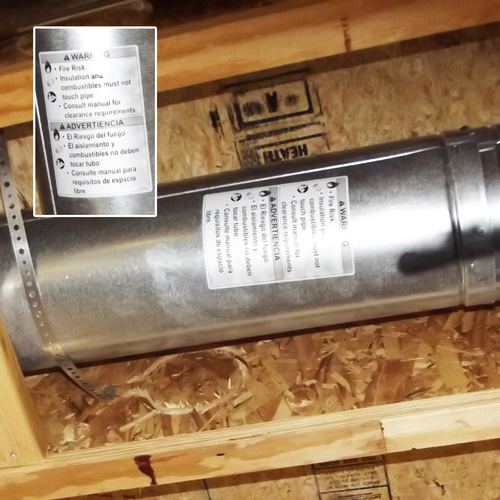 Guess the wood support can't burn, nor melt the plastic.
J.D. Grewell
J. D. Grewell & Associates, Inc.
Silver Spring, MD
Close, but no Cigar
Why use an outlet box when a floor joist is so handy.
Brian Epperson
Action Inspection STL
O'Fallon, MO
Blow Dried to the Max!
I could not say the bathroom ventilation was not sufficient.
Bobby Fowler
1st Priority Home Inspections
Locust Grove, GA
That Pesky Firewall...
... is always getting in the way when installing garage door openers. And sometimes ya have to re-contour the metal ducting with a sledge hammer to get just the right fit.
David Whiteley
Whiteley Home Inspections, LLC
Kenmore, WA
Holy Bat Cave, Batman!
I'm lost!
Dave Grudzinski
Advantage Home Inspection
Cranston, RI
Fire Starter
How many wire splices in one junction box does it take to start a fire?
David Maudlin
Indy Pro Inspection
Carmel, IN
New & Improved Heat Shield - Easy to Install, too!
(aluminum foil and a leftover ceramic tile)
David Maudlin
Indy Pro Inspection
Carmel, IN
Zip-A-Dee-Doo-Dah
Here is a funny drain pipe under a kitchen sink I saw today. I guess they could not figure out which way to go!
Mark Rathz
WIN St. Charles
St. Charles, MO
What came first?
Electric or plumbling?
Pascal Baudaux
Almo Inspection Inc.
Laval, PQ Canada
Brilliant!
Line the space between the joist with aluminum foil and put a light bulb in it.
Scott Ternasky
Above Board Home Inspections
Fort Collins, CO