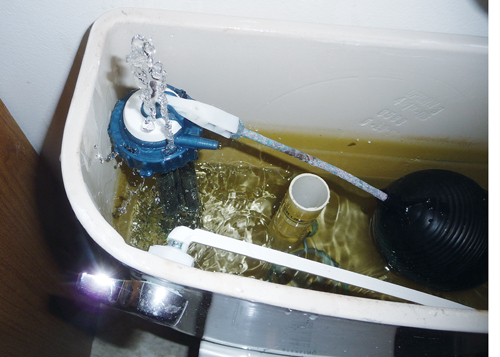 I ran across a toilet fill valve that had enough of a leak to
double as a drinking fountain.
Craig Tillman
Tillman Inspections
Villanova, Pa.
Pool safety 101: No outlets on the pool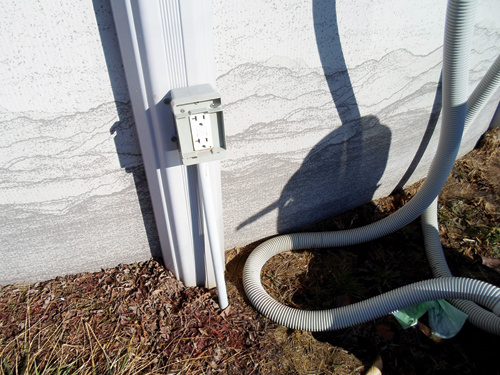 "For convenience, let's mount the electrical outlet to the side of the pool."
Robert Barclay
The BrickKicker Inspection Service
St. Charles, Mo.
It's easy to weed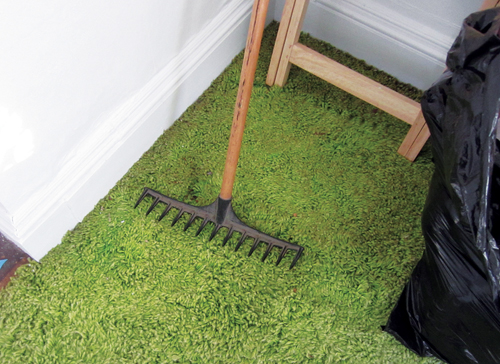 Apparently, they rake the shag carpet.
David Grudzinski
Advantage Home Inspections
Cranston, R.I.
A nice, relaxing bath ... with a snake?!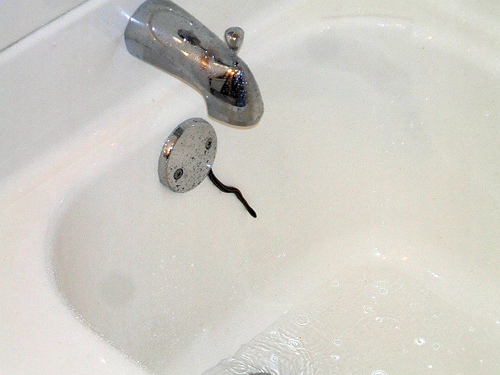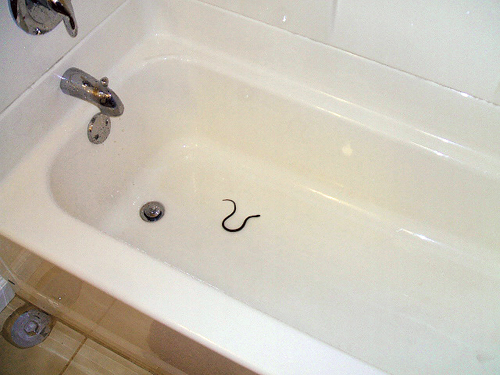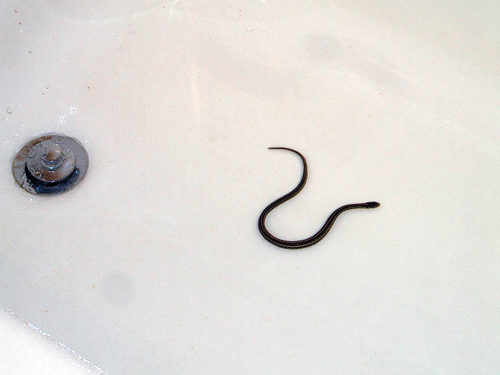 This gives a new definition to snake in the drain line. This snake came out of the tub overflow when I ran hot water in the tub. The building was a vacant rehab on a slab.
Mark Gum
Gum Property Inspections
Collinsville, Ill.
Lending support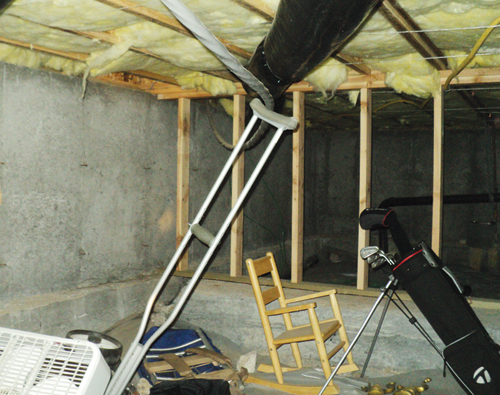 This crutch is supporting the Service Entry Cable (SEC). This is the cable from the main disconnect to the breaker panel.
Kurt Salomon
Advocate Inspections
Midvale, Utah
Show me the money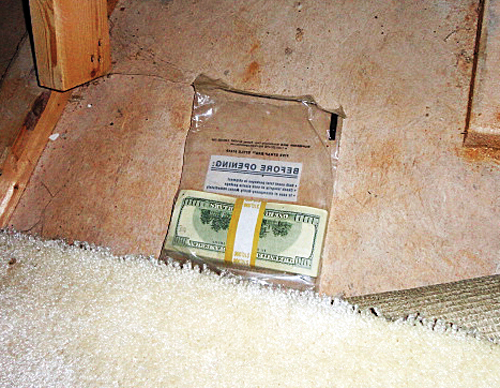 I've found some pretty unusual items in attics, including snake skins, a bag of marijuana, bats, rats, squirrels (both dead and alive) and more. Imagine my surprise to find a bag of money, with a wrapper around the bills saying "$10,000." I immediately showed the listing agent, who happened to be present. She asked if that were all I found and said she hoped the seller would give it to her as a bonus when the house closes!
Joe Bettez
Medallion Inspections
Cumming, Ga.
But the asbestos gives it extra sturdiness!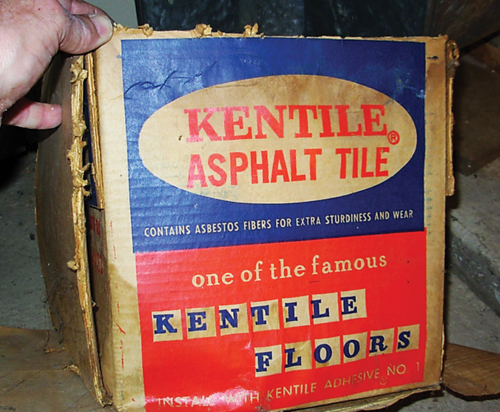 We are always telling our clients that the 9" x 9" tile they have in their basement MAY have asbestos in it. Well, here is the proof, right from the maker of the tile. The home-owner of this 50-year-old house kindly saved some old tiles in case a repair was needed. Case closed.
John Olson
Northern Home Inspections
Gurnee, Ill.

Canned goods and can lights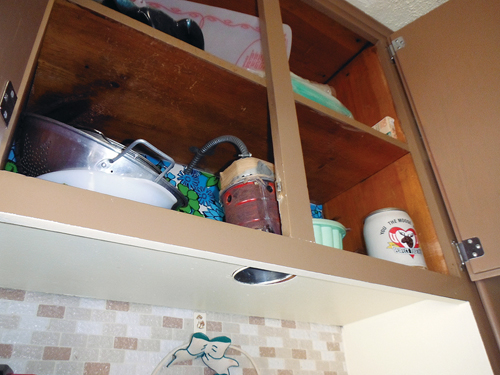 And this is why they call 'em can lights. This house had five of them. They must drink a lot of the same kind of coffee. Try as I might, I could not find a UL sticker.

Randy Foege
Buyers Protection Group
Naperville, Ill.
A motto to live by?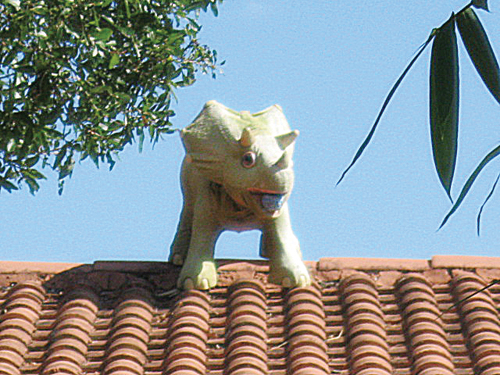 This was on the tile roof of a house next to one we were inspecting. "Every house should have a guardian rhino!"

Joe and Nancy Janosz
Pro-Team Property Inspections
Wesley Chapel, Fla.
Imagine their other handiwork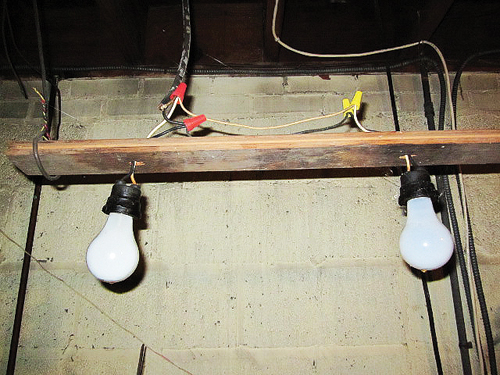 Good-looking basement work light.
Jeremy S. Provan
Pro Vantage Home Inspections
Laytonsville, Md.
Home invasion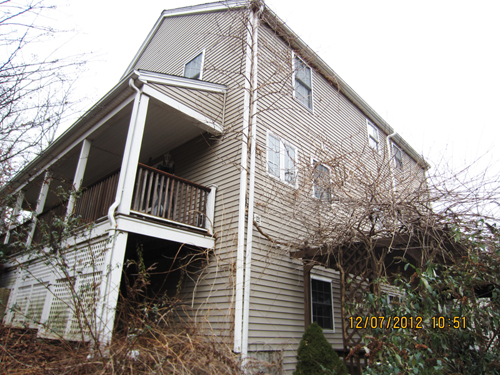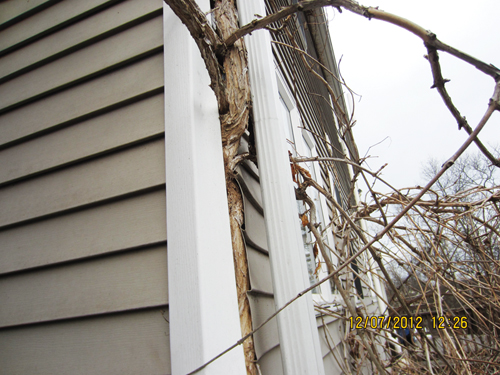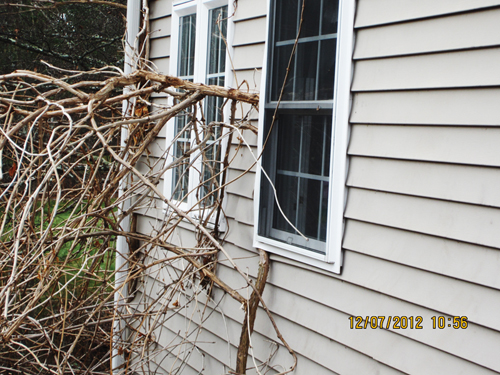 This wisteria started out as a small vine and ended up as a redwood.
David Grudzinski
Advantage Home Inspections
Cranston, R.I.
The elephant in the room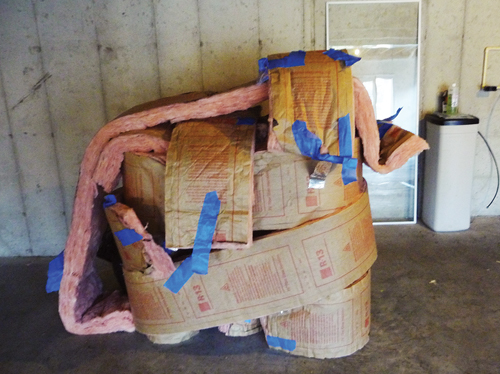 At first, I was wondering why there was a pile of fiberglass insulation in the basement, then I saw it was a "sculpture." That's one way to use leftover insulation.
Craig Tillman
Tillman Inspections
Villanova, Pa.