When I didn't see a plumbing vent anywhere on the roof, I just knew I was going to find something interesting.
Rich Madore
Pillar To Post Home Inspections
Newington, Conn.
Contraption
Remember that game Mouse Trap, where the ball would fall from one thing to the other? This guy must really have a fear of heights to go to this extreme. Water leaked from roof flue into metal pan hanging from rafters, drained into pipe discharging into an air handler drip pan under the unit, which ran from the second floor to the crawl space and discharged outside.
Scott Stegall
Carolina HomePro Inspection
Rock Hill, S.C.
Extra, extra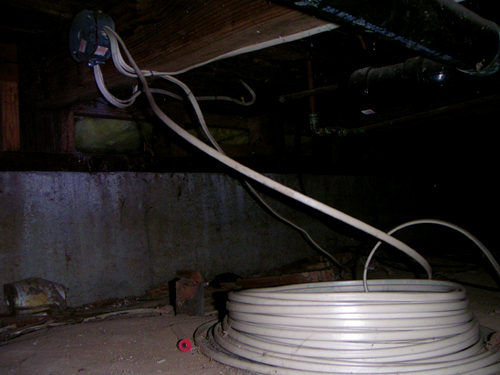 Hey, why not leave an entire roll of electrical wire hooked up at a crawlspace junction box since you never know what improvements you (or future buyers) may want.
Corey Folsom
Ben Lomond, Calif.
Expired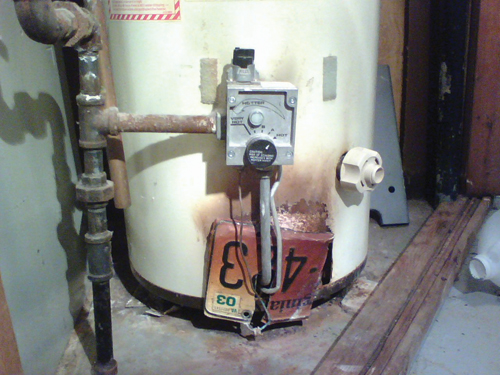 "I'm sorry, sir. Your water heater registration has expired. I'll have to issue you a citation. Have a nice day."
Jim Sexton
Sexton's Inspections Inc.
Manassas, Va.
Your table is ready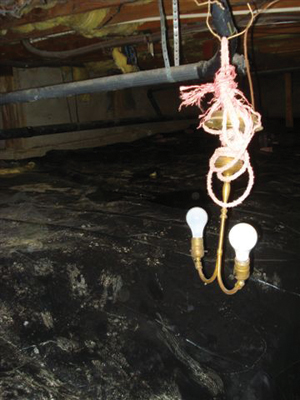 Dinner for 2 … in the crawlspace!
Rob Renfro
Coastline Home Inspections
Seattle, Wash.
Duct tape use of the month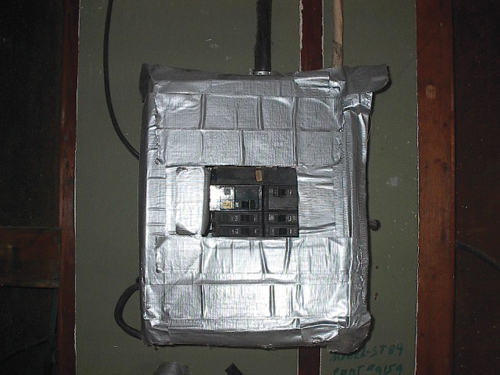 Here is a photo of a duct tape front cover of the main electric panel at an electrician's home. I wonder where the UL label is on the duct tape?
Jerold Sweet
Michigan Home Inspection Services, Inc.
Marshall, Mich.
Add water and stir
It's nice to see a retaining wall with the proper weep holes. Unfortunately, the owner forgot to add water and stir the concrete.
Ron Cook
Close-Up Home Inspections
Hopedale. Mass.
Sideways thinking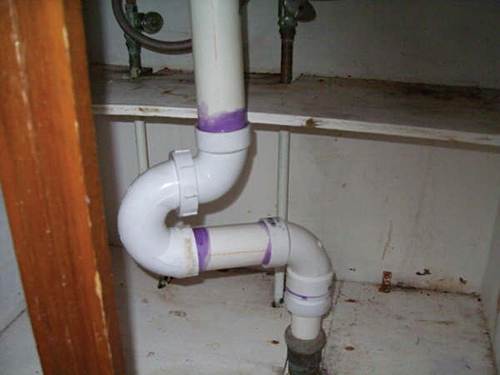 If you turn your head sideways, it should work.
Roy Briscoe
OmniSpect Property Services
Hampton, N.H.