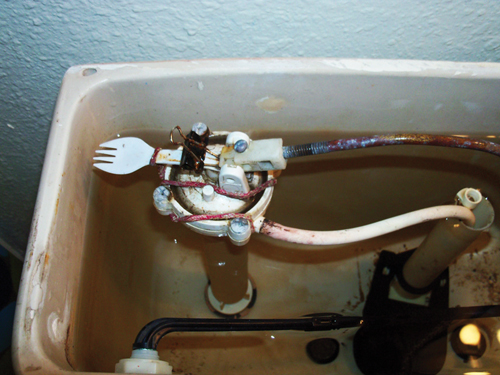 Okay, MacGyver, you don't have anything on this homeowner who fixed his toilet valve with a binder clip, some twine & a spork!
Steve Butzer
HomeSpec Inspection Services
Scottsdale, Ariz.
Hats off to you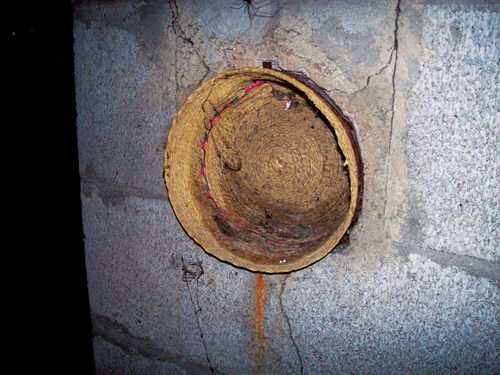 Why use a tin pie plate to cover the hole in the chimney when you can use the farmer's straw hat?
E–I– E–I–Ohhhhh Noooo!!!
Skip Spencer
Buyers Protection Group
Wyoming, Mich.
Canned heat?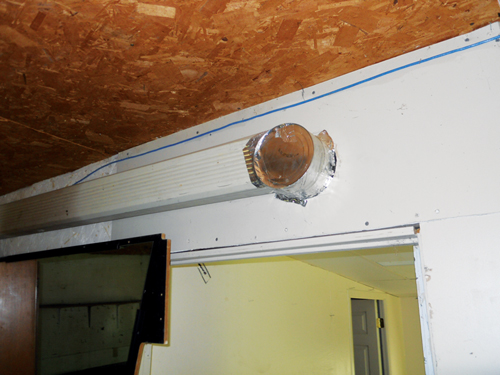 Here's a photo of ductwork made from a downspout and a food can.
John Handloser
Pillar to Post Piedmont
Palmyra, Va.
Going a little too green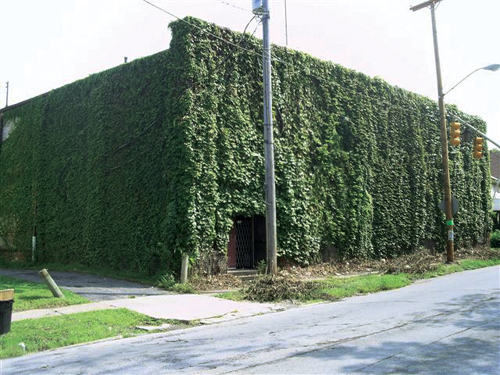 This is a commercial building I drove past in East Cleveland. I couldn't believe it. It gives a whole new meaning to the term "green building."
Joe Lengel
Advantage Home Services, Inc.
Garrettsville, Ohio
Oh, my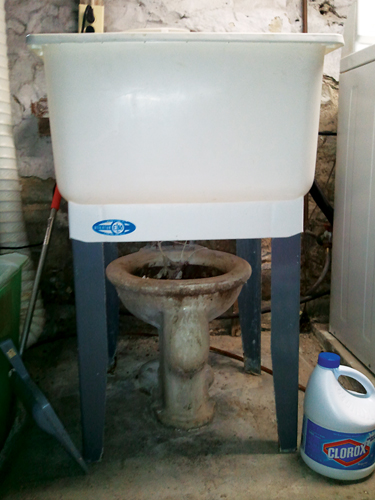 I'm not sure where to begin with reporting this one.
Randy Payne
Quality Home Inspections
Pittsburgh, Pa.
Let me start counting the ways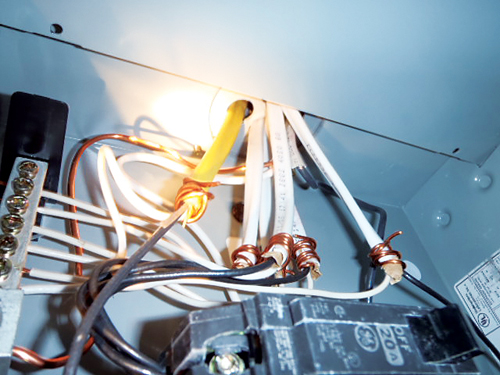 How many ways can you improperly wire a subpanel box?
David Maudlin
Cornerstone Inspection Services
Carmel, Ind.
Yikes!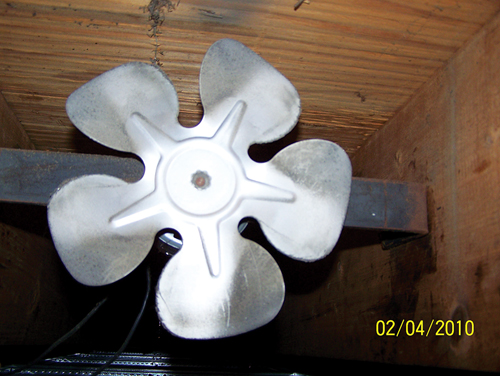 This propeller was found in the floor space to move air from a wood stove. It was running when I was searching for a noise that no one could explain. I almost lost fingers.
David Grudzinski
Advantage Home Inspections
Cranston, R.I.
Disconnected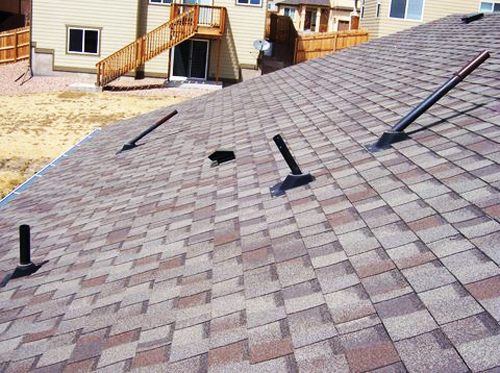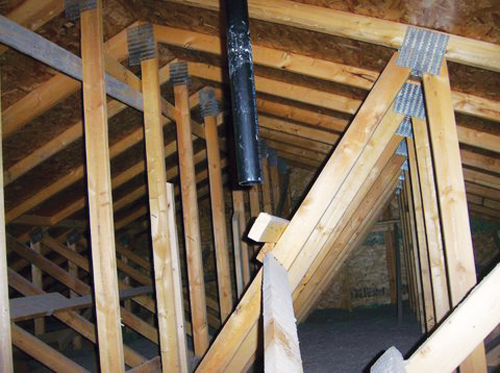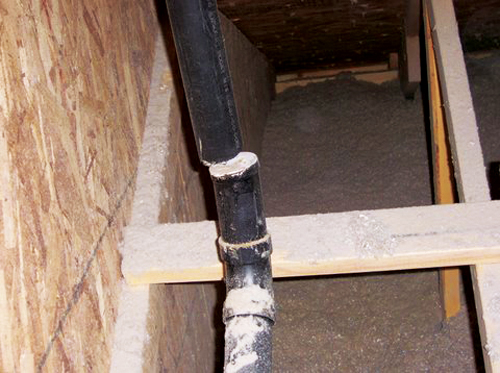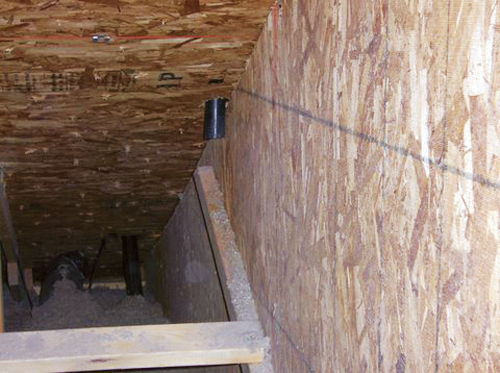 Are these black pipes supposed to be attached to something inside the house?? This is a three-year-old house by a local builder. It must have been a Friday afternoon job by the plumber who was in a hurry to get to happy hour. Just another day of fun in the inspection business.
Bob Pyne
AmeriSpec Inspection Services
Colorado Springs, Colo.
Gotta love it
If you don't get clean in the shower, try the faucet!
P.S. Turn off light when finished!
Steve Higgins
Higgins Home Inspections, LLC
Warrensburg, MO.
Ah, the giant squid configuration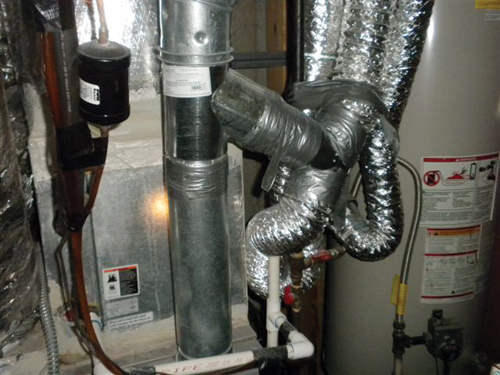 Why bother running the laundry, kitchen and bathroom exhaust ducts to the exterior when you have this convenient furnace flue to connect them to.
Scott Mitchell
Quality Assurance Home Inspections
Suwanee Ga.
Unsupported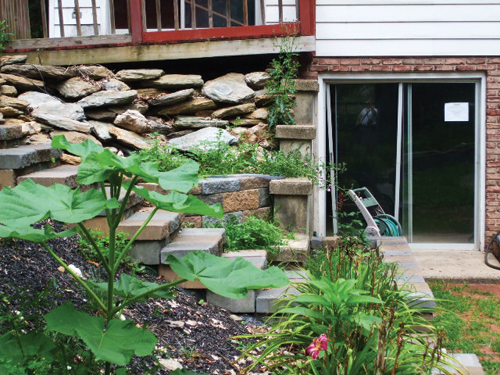 This deck is resting on the ground on one side and on a retaining wall that is falling over on the other end.
Matthew Steger
WIN Home Inspection - Elizabethtown
Elizabethtown, Pa.