By Russell K. Daniels, ASHI Assistant Executive Director and Director of Membership Services & Chapter Relations, russelld@ashi.org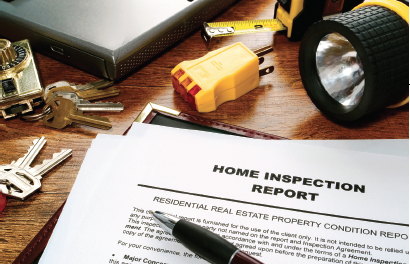 As an ASHI member, you are likely already aware that you must complete a verification process as part of the requirements to achieve the designations of ASHI Inspector or ASHI Certified Inspector.
But did you know that approximately 90% of the inspectors who achieve one of these levels will stay in business and remain members of the ASHI family? That means it is worth your time and effort to pursue these ASHI designations.
However, if you are like most ASHI members, you probably wish that the verification process required to achieve these designations would take less time to complete.
Well, we at ASHI have been listening and we have designed a plan to speed up the verification process.
Introducing an exciting new benefit: ASHI's Online Verification Portal
What is it? The Online Verification Portal, which will be available soon on the ASHI website, will assist you in completing the verification process more quickly and more efficiently. Our intent in creating this portal is to provide you with the high level of service that you desire from ASHI.
How will it work? Once this portal is up and running, the process of submitting your inspection reports will be easier and more efficient so that you can get through the verification process more quickly and move up to the next important designation level in ASHI.
The portal will include simple instructions (such as those listed below) to help you submit your reports on the new portal.
Sample instructions:
• Upload your reports to this portal to complete the verification process.
• Review the detailed instructions that describe how to start the verification process.
• Submit five (5) complete home inspection reports.
> Select reports completed in five (5) different months within the last year.
> Be sure that each report includes the client's name, address and the date of the inspection.
> Be sure that each report you submit complies with the ASHI Standard of Practice and Code of Ethics.
Once you submit your reports on the portal, the verification process will take up to two weeks to complete. ASHI will notify you of the results as soon as a decision is made.
When will this Online Verification Portal be available? This new process will be available soon. Be on the lookout for new information on the ASHI website and in other communications that will tell you when you can access this new benefit.
Questions? Email any questions about this Online Verification Portal process to verification@ashi.org.