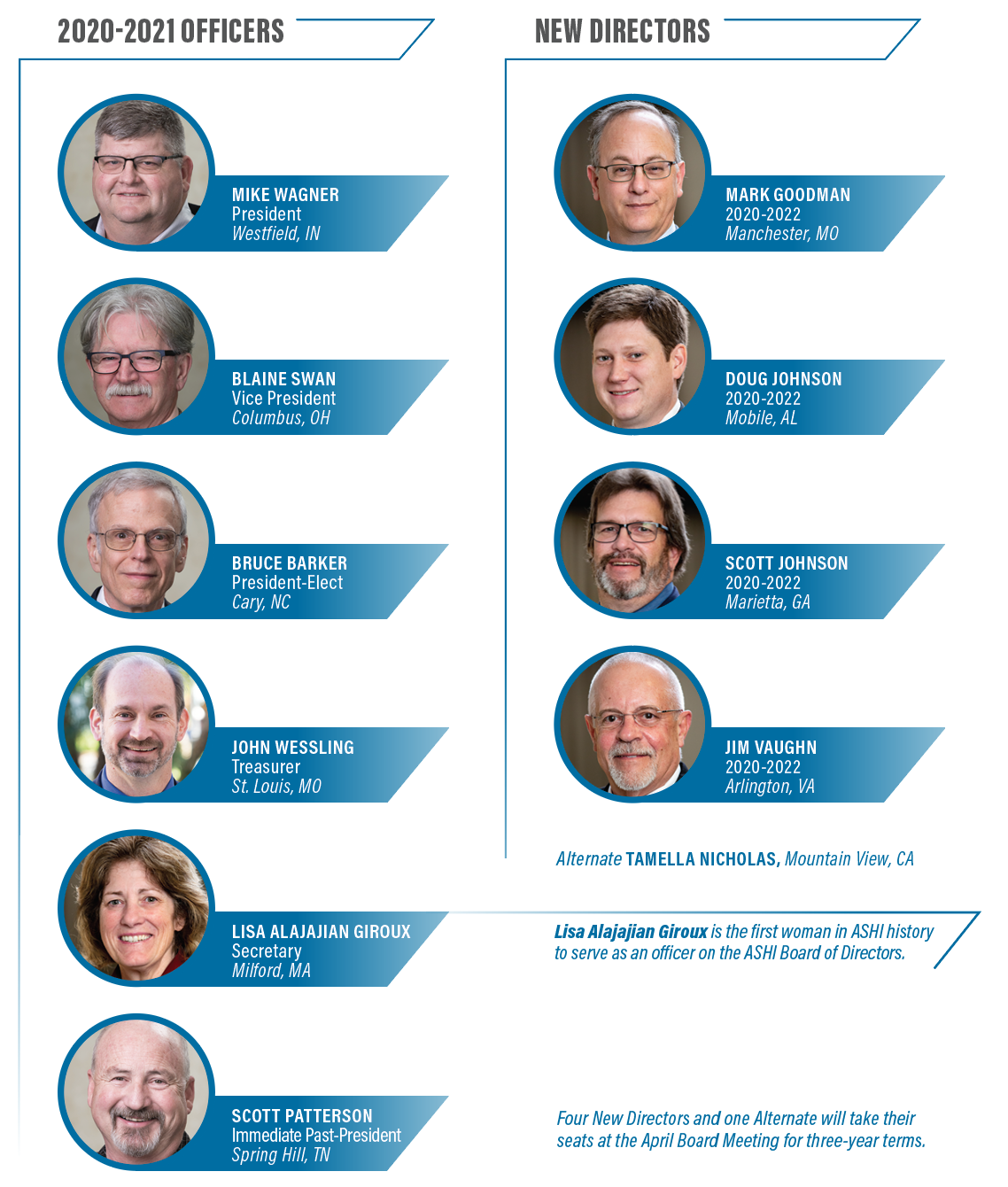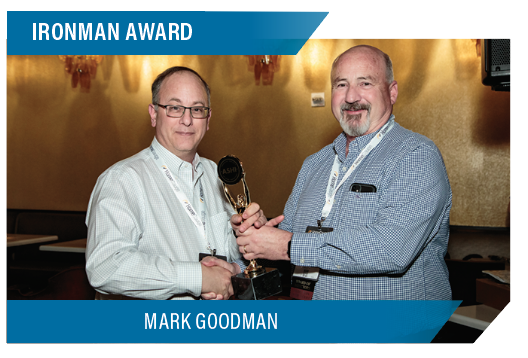 Accepting special assignments and working behind the scenes, he was the perfect fit for an award described as follows: Every organization has its unsung heroes, who labor quietly in the background, but with great dedication. The Ironman Award, established in 1998 by John Palczuk, recognizes an individual member who has given time, energy, talent and determination to ASHI over a long period of time and with little recognition.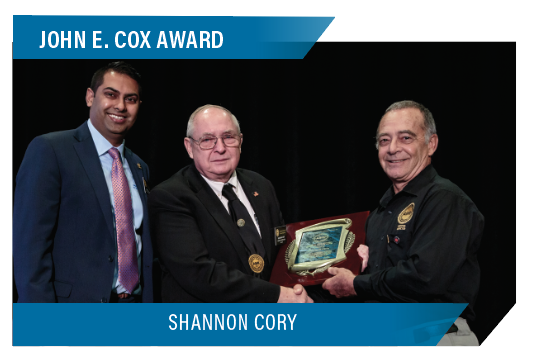 John Cox served on a national committee, taught week-long seminars and routinely inspected homes, although numerous operations on his legs due to diabetes meant using crutches and a wheelchair to do so. Nevertheless, it was dedication and service to two ASHI chapters that earned the greatest respect from his peers.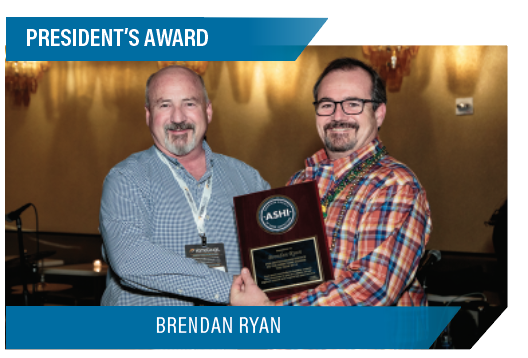 The President's Award, which is given for outstanding service to the President and the Board of Directors for a specific year.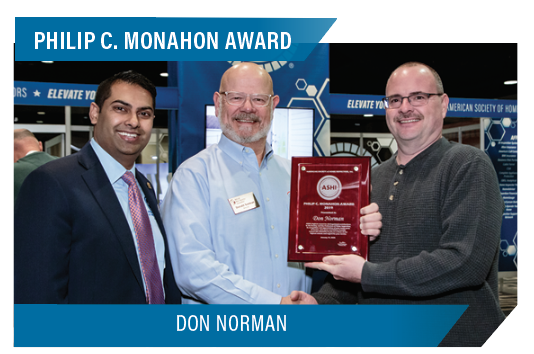 ASHI members take pride in receiving the award created in memory of the man who led the society in its early years as Executive Director. Described as a visionary who maintained the organization's focus on valid standards, combined with strict conscientious business practices, Philip C. Monahon set the bar high for the leaders who have followed. In addition to recognizing an outstanding member every year, ASHI donates $500 to the Newton-Wellesley Hospital, Newton, MA., in the name of deceased member Philip C. Monahon.


From the desk of Shannon Cory, ACI
On Sunday at the ASHI Business Annual Meeting in New Orleans, I felt like I had been struck by lighting when James Thomas, our ED, started to read off the information for the recipient of the coveted John E. Cox Award. I had no idea that I would be so honored. As many of you know, I'm never lost for words, until that moment. As I walked to the stage to receive this award, tears filled my eyes, and I had a lump in my throat and almost tripped on the steps leading to the stage. The feeling that I had at that moment brought back to me the memories that I had the first day I joined ASHI at the IW at Disney's Coronado Springs Resort in Florida some 22 years plus earlier. I realized that when I joined our coveted society that I was joining the best inspectors in the world.
Yes, Paul Signore, representing the COR, presented me the John E. Cox Award and I was speechless and almost fell when leaving the stage without uttering more words, other than thank you. The pride of being an ASHI member throughout my career, I know this feeling also is shared by the other nominees of this award. As an ASHI member and throughout my life journey, I have tried to live with these five core values in my life and in my actions:
1.Integrity 2.Accountability 3.Focus on the needs of others 4.Education 5.Teamwork
I want to thank the COR Members and ASHI Membership who chose to honor me and support me as friends and colleagues over the years.