We recently talked with Joel Singer, CEO of APPLICA Solutions, one of ASHI's premier partners, to find out what ASHI members should know about his company.
ASHI: What is APPLICA Solutions and how does APPLICA help ASHI members?
APPLICA: APPLICA develops marketing automation solutions for home inspectors that help them generate leads and referrals, save time and money, and build their brands. Our tools include automated social media, interactive eNewsletters for clients and agents, mobile apps and web enhancers. Founded in 1998, APPLICA is headquartered in Marlborough, MA, just outside of Boston. We provided our first eNewsletter to a home inspector in 2004.
ASHI: What makes APPLICA unique?
APPLICA: Our "Home Wizard" interactive eNewsletter is something truly special in the industry. Rather than sending a traditional newsletter with basically the same information going to every subscriber, home inspectors can use our technology to have us send their subscribers a custom-branded, personalized home care program that gives each subscriber monthly home care reminders, operating tips, home improvement suggestions and articles that are specifically based on each subscriber's unique home features, local climate, home care goals, knowledge level and priorities.
Plus, additional features allow their subscribers to keep a digital record of their home care, assign tasks to helpers and track progress, add vacation homes, access an online home care library and much more. There is an eNewsletter version for their clients and a version for their agents, and our system can be synchronized with the inspector's ISN account.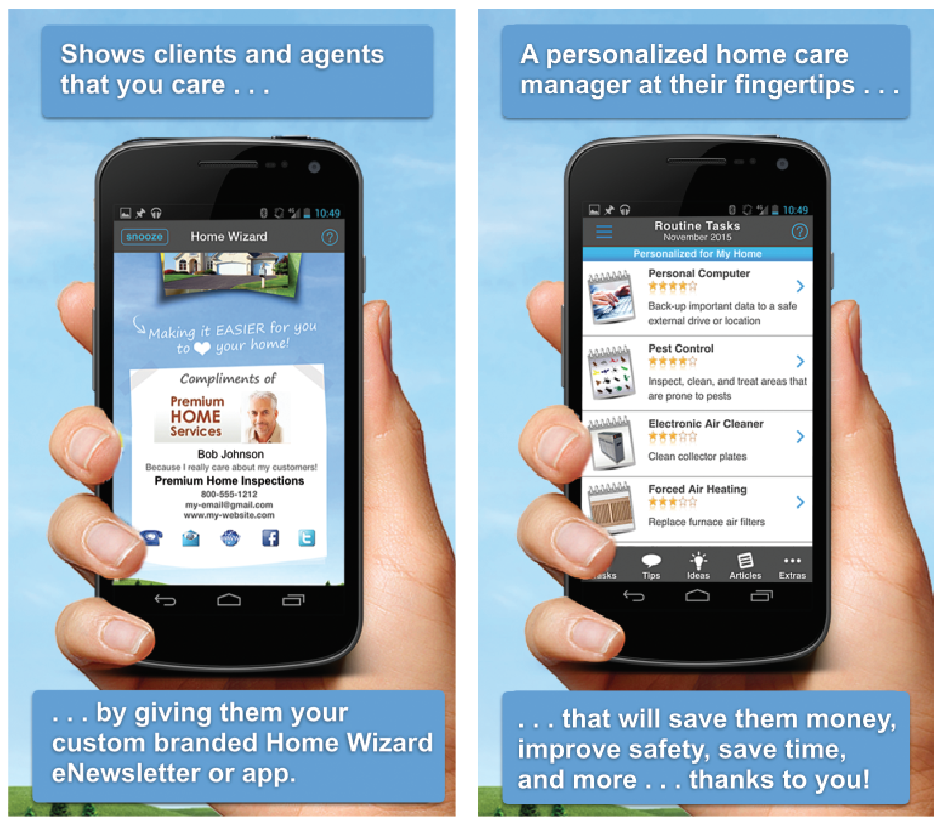 As a result of 20 years of development, our technology can calculate an ideal home care program for 21 possible housing types, more than 100 home features, 12 possible home care goals, three priority levels, four knowledge levels and more than 30 seasonal climate zones. The benefit to inspectors is that their eNewsletters are highly personalized and relevant to each client and real estate agent, which provides ongoing value and engagement that translates into referrals and repeat business.
ASHI: Are there discounts for ASHI members?
APPLICA: Yes! As part of our partnership with ASHI, members receive a discount (up to 20%) on all of our services. When ASHI members sign up for any service, they should use the group code "ASHI" to see the price savings with their member discount.
ASHI: What new initiatives does APPLICA have for ASHI members?
APPLICA: We are very excited about two new initiatives. The first is a partnership with the Mastermind Inspector Community (MIC). For ASHI members who are also members of MIC, we have created marketing automation solutions that are exclusively available for MIC members. Working with Mike Crow, his coaches and key MIC members, we developed some amazing features, allowing inspectors to turn our eNewsletters into money-makers, enabling co-branding with agents and automatically sending inspirational "Monday Morning Motivators" to engage with agents. This is just the beginning—we are currently developing additional exclusive marketing solutions for MIC members.
We are also excited about working with the Great Lakes Chapter of ASHI to create a custom eNewsletter that will be sent out to members and prospects. We're working on innovative features that we hope will serve as a model for other ASHI chapters.
ASHI: How can ASHI members learn more about APPLICA?
APPLICA: ASHI members can visit https://applica-solutions.com/ASHI to find service descriptions, demos, reviews, pricing and feature comparisons.
ASHI: Will APPLICA be at
InspectionWorld® in San Diego in January 2019?
APPLICA: Absolutely. We would not miss it! IW is always a great event for us. We enjoy talking with our inspector clients and meeting new people. Probably the biggest benefit of IW is the opportunity for us to hear what inspectors want. In fact, most of our upgrades can be traced back to discussions we had at IW with inspectors (and sometimes their agent spouses). Plus, several of our valued partnerships began with introductions that were made at IW.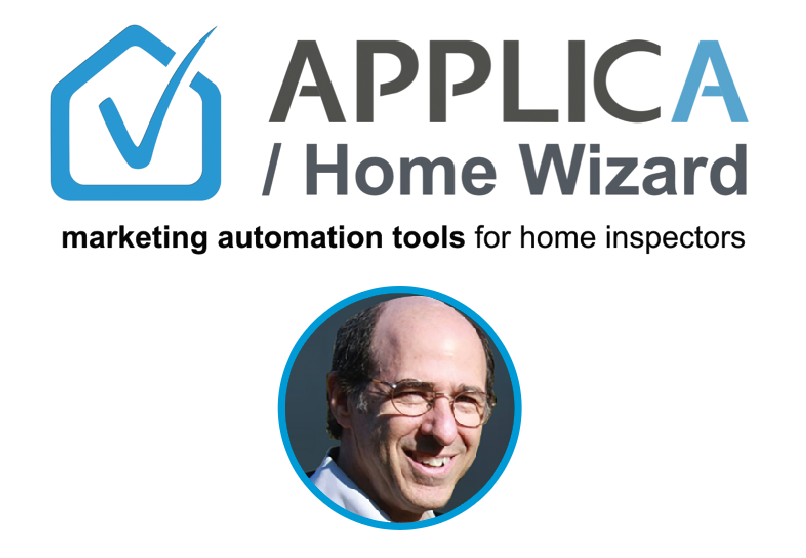 We look forward to seeing everyone there!
We'll be in Booth #322.