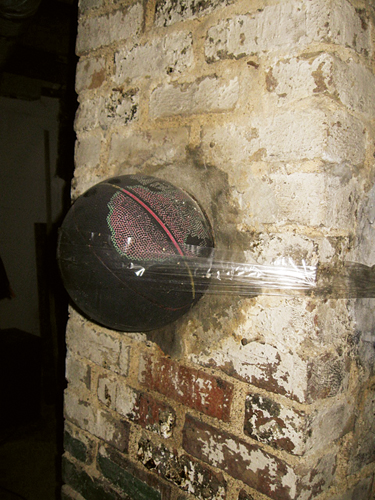 I found this interesting use of a basketball during an inspection this morning. Thought it was appropriate for this time of year with the NCAA basketball tournament.
Nate Stitzlein
Crow Home Inspection
Baltimore, Ohio
Hmmmmm ...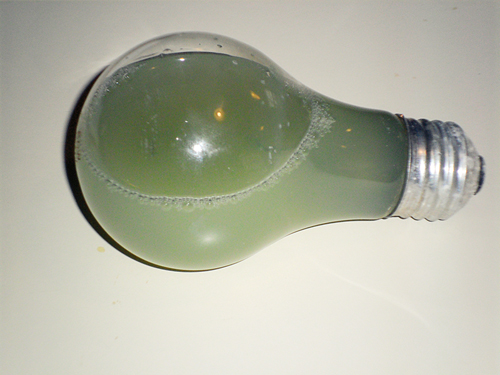 This light bulb was found in a pendant fixture with no globe. The filament had failed, but current was passing through the water, making it warm.
A faint arcing noise was present. When removed, there was no opening in the base of the bulb and no water leaked out. Hard to explain!

Steve Anderson
Anderson AmeriSpec
Germantown, Tenn.


Not leaking, at the moment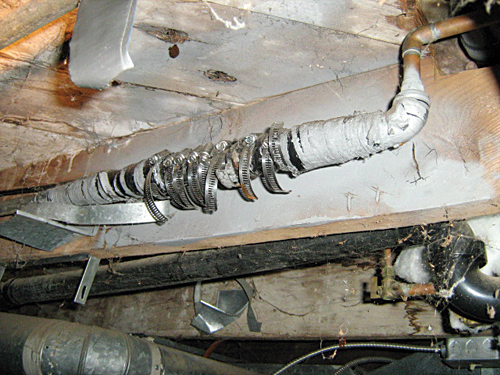 This appears to be a new pipe fitting that connects galvanized to copper pipe. The surprising thing is that it was not leaking.
Bjorn Rygg
Pillar to Post Home Inspections
Langley, B.C
The leaning building of Long Island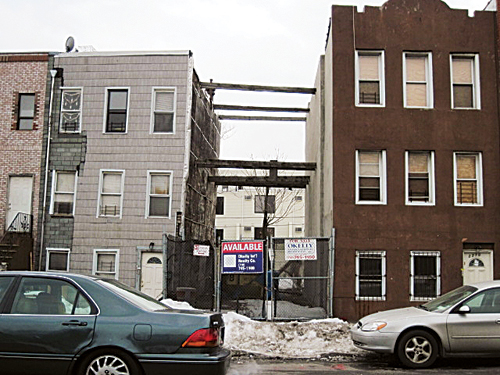 This is what happens when you remove a building from the row. The right wall of the left building visibly leans and is being "supported" with 2-bys propped between both buildings.
Matthew Wynne
Aberdeen Building Consulting
Long Island, N.Y.

Indoor/outdoor nesting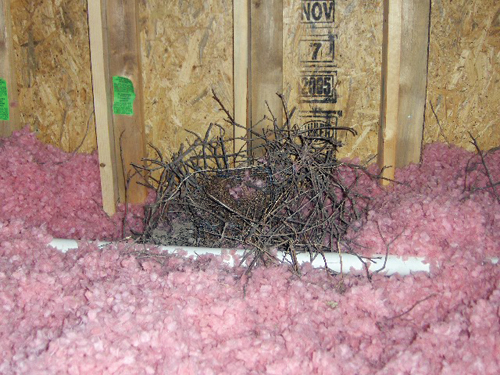 I found this bird's nest in the attic of a 5-year-old home. The bird apparently discovered a loose dryer vent and worked hard to develop both an inner and outer nest. Who says its a single-family home!
Bob Walstead
Nationwide Property Services
Colo. Springs, Colo.
Better than caffeine to wake you up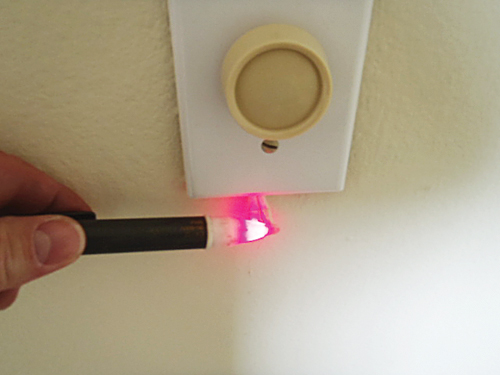 A piece of extension cord is connected to a dimmer switch. The cord was energized with the switch on or off. The dimmer switch was connected to a receptacle/outlet. It's a shocking situation that might get you powered up first thing in the morning.
Timothy Hemm
Tim Hemm Inspection
Yucaipa, Calif.
E-mazing new hybrid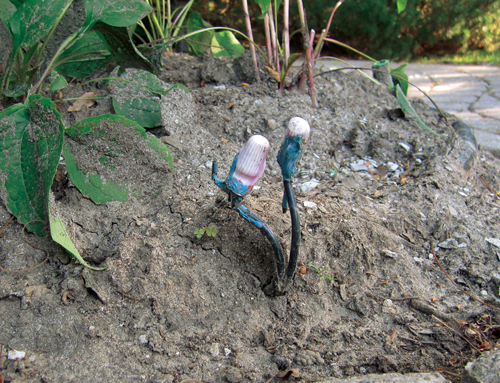 This is a real "e- flower."
Bruce Zhang, RHI
Summerview House & Building Service, Ltd.
Markham, Ontario
What's wrong here?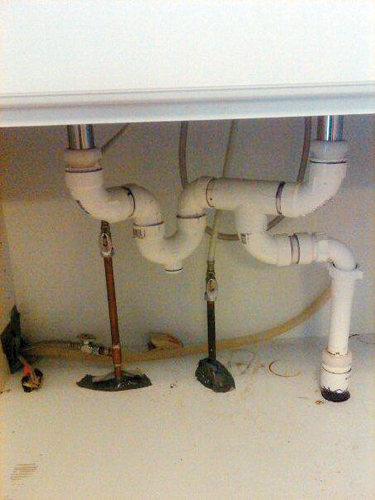 Or more simply, what isn't wrong here?
David Grudzinski
Advantage Home Inspections
Cranston, R.I.
Lurking leak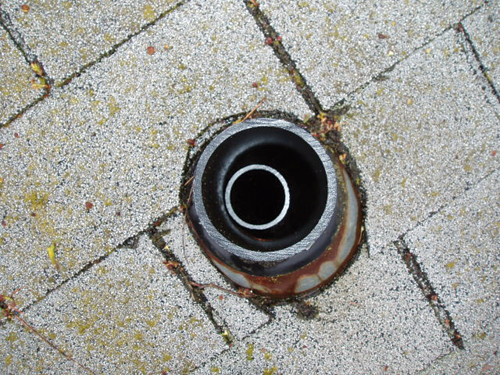 I found this one day on a roof and said, "There has to be the potential for a leak somewhere in there!"
Randy Birzer
Birzer Home Inspection LLC
Eugene, Oregon
There oughta be a law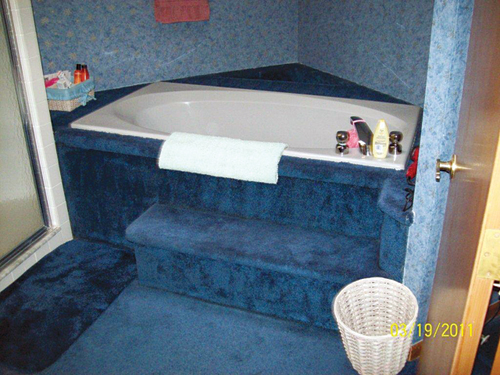 If there isn't a law against this, I'm going to make one.
David Grudzinski
Advantage Home Inspections
Cranston, R.I.
What a way to go : (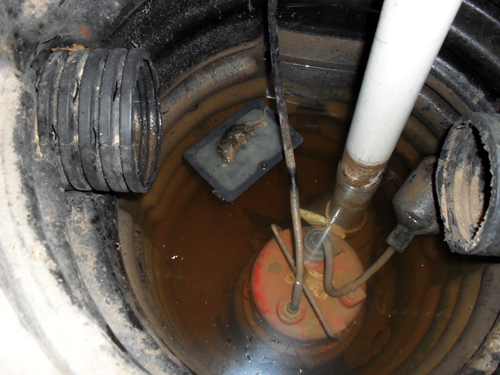 This mouse didn't think ahead. He brought his raft, but not enough food.
Mike Prestidge
Fox Valley Home Inspections, Inc.
St. Charles, Ill.
Wind control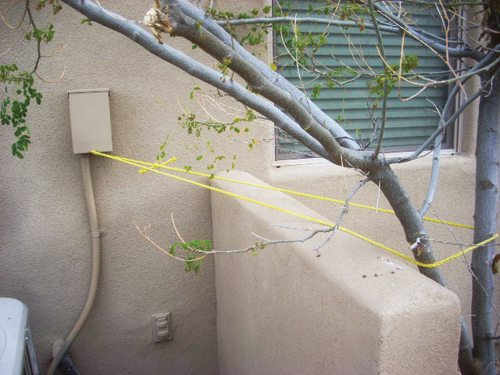 If the wind begins to blow, the AC won't!
Mike Lauby
Sunland Home Inspection
Phoenix, Ariz.