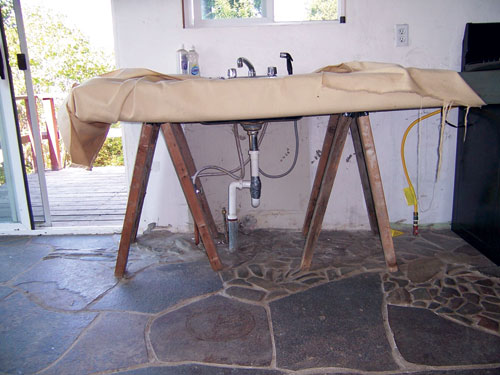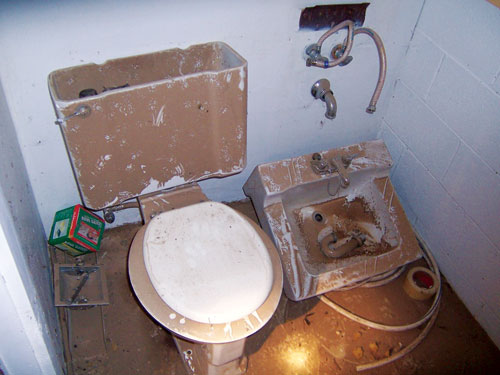 The kitchen facilities were functional. The bathroom, on the other hand, was in need of improvement. What a house!
Chris Munro
Peak Inspections, Inc.
Sandpoint, Idaho
Coincidence?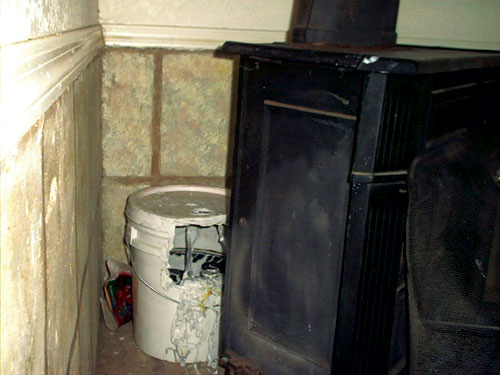 At a vacant house under foreclosure, I found this
partially melted paint bucket behind and close to a wood stove with a cracked back panel. You don't think they were … ? Nah!
Nelson Broce
Desert State Home Inspections
Cave Creek, Ariz.

Green building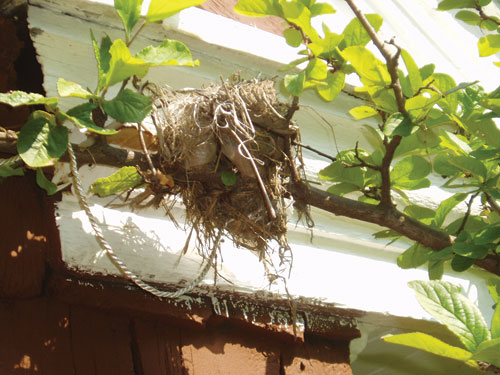 This domicile was not part of my inspection; however, I thought the builder should be complimented for good site selection and creative use of available materials.
Hans Peters
First Choice Home Inspections
Huntingdon Valley, Pa.
Hold on to your hat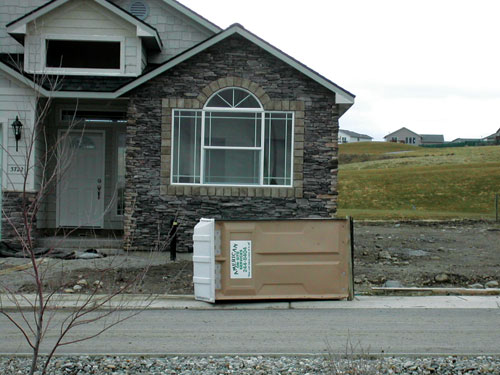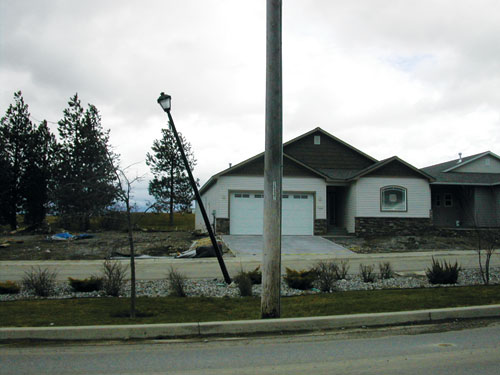 Talk about wind in the Northwest! Get a load of these photos. I took them after inspecting a couple of nearby new homes.
Vince Vargas
Vargas Property Inspection Services
Hayden, Idaho
Bent and burnt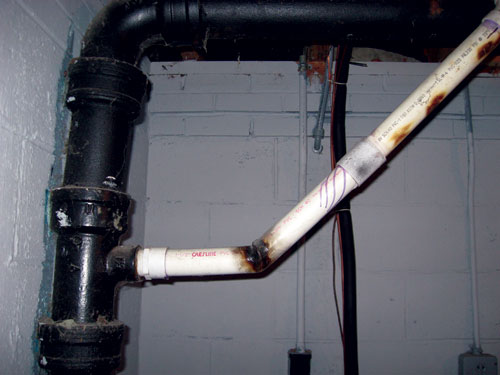 As a not-so-handy homeowner was re-plumbing his house, he thought he would save some money on fittings by heating the PVC drain pipe with a torch to make a 45 degree bend.
John Cranor
Cranor Inspection Services, LLC
Glen Allen, Va.
Eau de sewer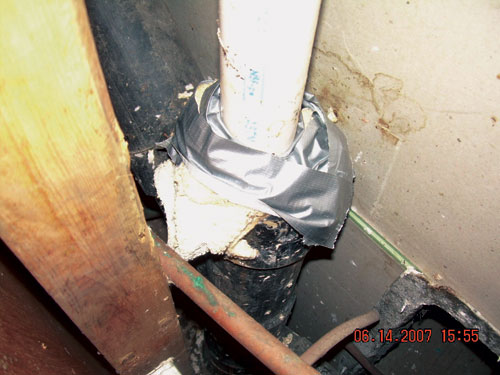 During one of my inspections, I found this behind an access panel in a basement. Duct tape and a terry
cloth towel really didn't stop the smell of the sewer gas.
Charlie Rice
Pillar to Post
Sykesville, Md.
Almost supported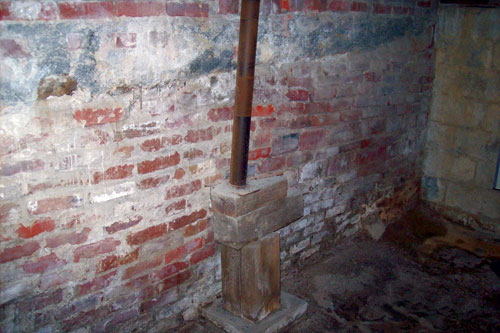 How else would you make a pipe support work that had been cut too short?
Chris Earley
Inspect It 1st
Aston, Pa.
Corked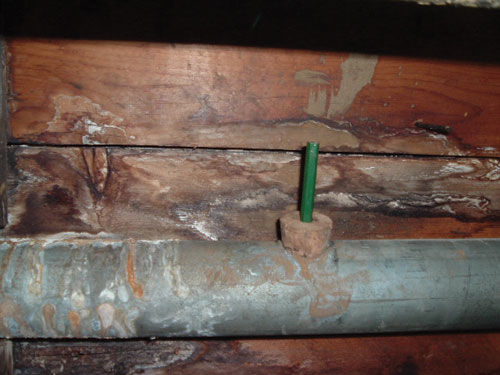 Here is a unique drain pipe repair: a cork and a golf
pencil!
Warren E. Casey
Your Home Inspection Co.
Marengo, Ill.