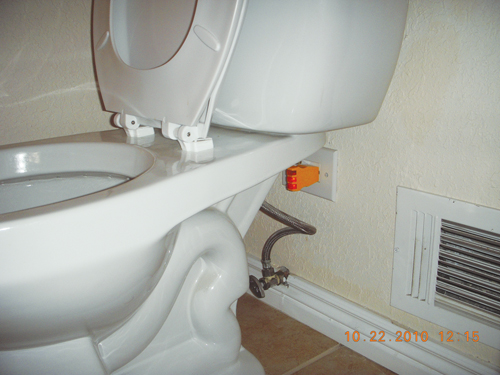 I have found a lot of things under toilets, but never an outlet.
Rob Wood
Homerun Inspection Service, LLC
Littleton, Colo.
Ghost in the attic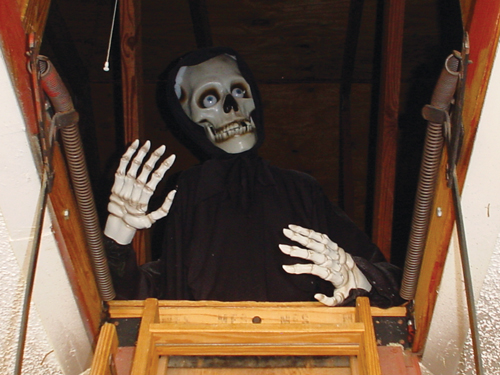 I found this in a foreclosed property I inspected. The things we run into.
Tom Bannister
Certified Inspection, Inc.
Trinity, Fla.
A tree grows in Philadelphia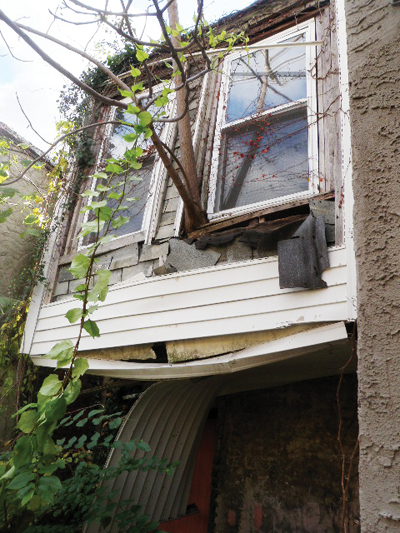 I'm not quite sure where to start with this one. This was next to a house I inspected. It is a rather large tree growing out of the second floor wall! I would love to know what it looks like inside, but hate to inspect it.
Neil Klein
Inspections Unlimited
Philadelphia, Pa.
Plumb wrong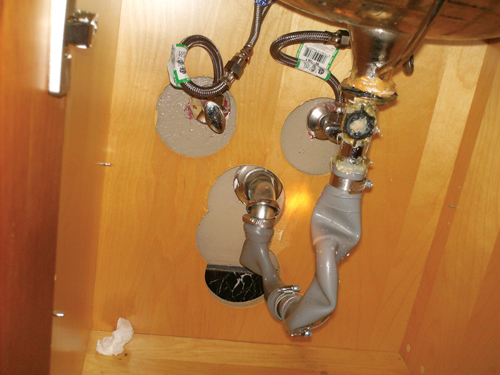 Why hire a plumber when you can do it yourself?
Brian Cogley
Star Inspection Group
Oakland, Calif.
Party on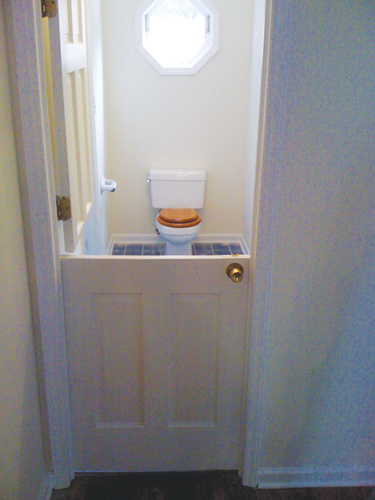 When a party is so good you can't miss a thing, even if nature calls.
John Guy
Guy's Home Inspection Services
High Point, N.C.
It's a theme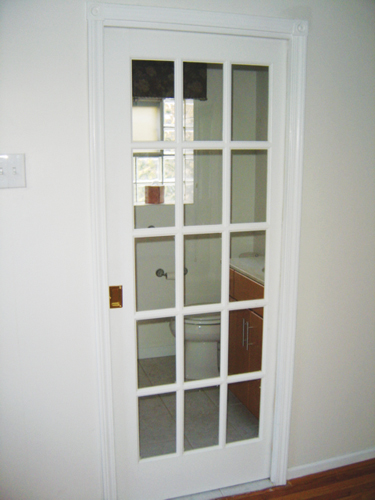 Would you call this a lack of privacy, or a lack of privy-cy!
Michael Chambers
The BrickKicker of St. Louis
St. Louis, Mo.
Upside downstairs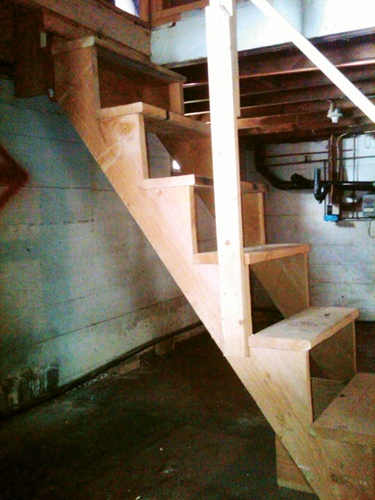 Nice stairs. Only one problem – they are upside down.
David Grudzinski
Advantage Home Inspections
Cranston, R.I.
No pot of gold at the end of this one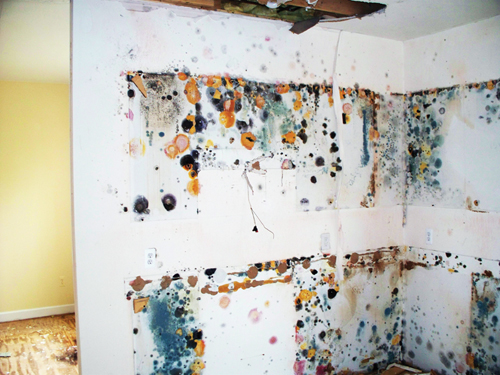 It was a rainbow of mold! Can you guess where the kitchen cabinets were? I wore my full-face respirator the entire time.
Kevin M. Stripling
Home Inspection Professionals
St. Clair Shores, Mich.
Oh dear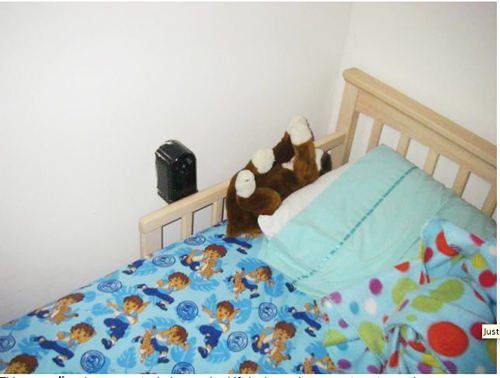 This was a live dryer receptacle in a makeshift bedroom in an apartment complex.
Steve Dukette
Covered Bridge Professional Home Inspections, LLC
Troy, Vt.
Vent-o-rama, aka the Tin Man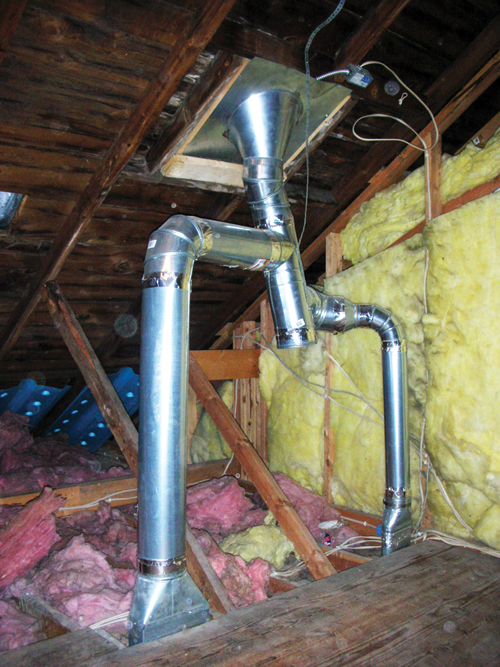 The attic space was the "full service venting" location. The right-side venting came up from the water heater in the basement. The larger vent on the left arrived from the microwave exhaust fan in the kitchen and they all were heading out the roof through a non-functioning powered attic roof fan.
Bob Farnham
Metropolitan Home Inspections, Inc.
Minneapolis, Minn.
Out of sight, into crawlspace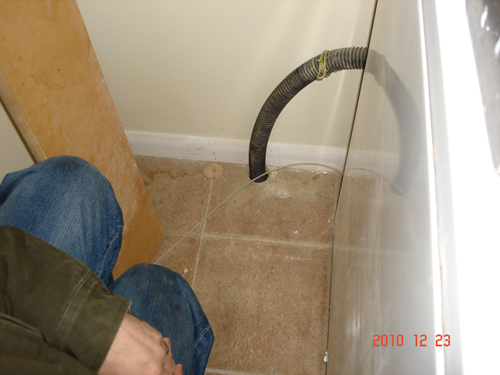 This picture is of a washing machine discharge hose going through a hole in the floor directly into a very wet crawl space. This was in a 1940 bungalow on the Eastern Shore of Maryland (near the water) with a chronically failing septic system. Last sold for $208k and I think my client got the bank down from $80k to 50k after we got through with the place!
Jim Rooney
Freestate Home Inspections
Annapolis, Md.