Here's a creative use of undelivered Yellow Page™ phone books. The actual construction was post and beam with the phone books as wall filler.







Norm Clark
Norm Clark Property Inspections, Inc.
Olathe, KS


Double-duty knob & tube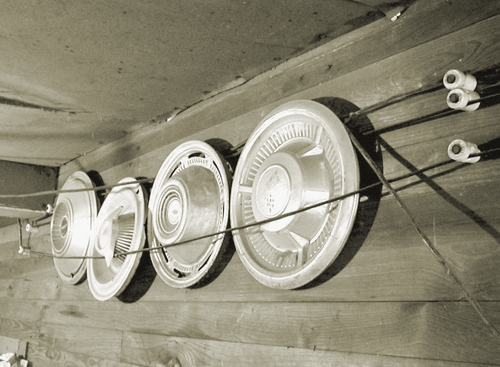 I've seen a lot of strange things hanging from knob & tube wiring, but this tops them all. This metal hubcap collection was located in an old barn full of combustible materials. The wiring was active; the property owner's brain was not.
Joe Hancaviz
Slate Post Home Inspection
Nazareth, PA